Webinar Includes : All the training handouts , certificate ,Q/A and 60 mins Live Webinar
Overview
Computer System Validation's principal, David Nettleton is an industry leader, author, and teacher for 21 CFR Part 11 describes exactly what is required for compliance with Part 11 and the European equivalent Annex 11 for local, SaaS/Cloud hosted applications. It explains how to write a Data Privacy Statement for compliance with EU General Data Protection Regulation (GDPR). What the regulations mean is described for all four primary compliance areas: SOPs, software features, infrastructure qualification, and validation. It gets you on the right track for using electronic records and signatures to greatly increase productivity and ensure compliance.
Webinar Takeaways
Which data and systems are subject to Part 11 and Annex 11
• How to write a Data Privacy Statement
• What the regulations mean, not just what they say
• Avoid 483 and Warning Letters
• Requirements for local, SaaS, and cloud hosting
• Understand the current industry standard software features for security, data transfer, audit trails, and electronic signatures
• How to use electronic signatures, ensure data integrity, and protect intellectual property
• SOPs required for the IT infrastructure
• Product features to look for when purchasing COTS software
• Reduce validation resources by using easy to understand fill-in-the-blank validation documents
Agenda
1. What 21 CFR Part 11 means today
• Purpose of Part 11
2. What does Part 11 mean?
• SOPs
• System features
• Infrastructure qualification
• Validation
3. Security standards
• Roles
• Usernames and passwords
• Restrictions and logs
4. Data transfer standards
• Deleting data
• Encryption
5. Audit trail standards
• Types of data
• High risk systems
6. Electronic approval standards
• Electronic signatures
• Single sign-on
• Replacing paper with electronic forms
7. Infrastructure qualification
• How to efficiently document qualifications
8. Validation
• Software validation for vendors
• Computer system validation for users
• Fill-in-the-blank templates
• Change control re-validation
9. SaaS/Cloud hosting
• Responsibilities for software vendor and hosting provider
• Evaluation criteria
• Hosting requirements
10. SOPs
• IT, QA, validation
• Software development
11. Annex 11
• Comparison with Part 11
Who Will Benefit
GMP, GCP, GLP, regulatory professionals

QA/QC

IT

Auditors

Managers and directors

Software vendors, hosting providers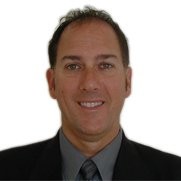 Faculty David Nettleton
Owner, Computer System Validation and FDA Compliance consultant
Sacramento, California Area
Computer System Validation's principal, David Nettleton is an industry leader, author, and teacher for 21 CFR Part 11, Annex 11, HIPAA, EU General Data Protection Regulation (GDPR), software validation, and computer system validation. He is involved with the development, purchase, installation, operation and maintenance of computerized systems used in FDA compliant applications. He has completed more than 300 mission critical laboratory, clinical, and manufacturing software implementation projects. His most recent book is Software as a Service (SaaS) Risk-Based Validation With Time-Saving Templates, which provides fill-in-the-blank templates for completing a COTS software validation project. 
Our Participants Testimonial
The presentation by Carolyn Troiana today was fantastic, both I and the QA Manager (Aaron Neighbour) loved it and had extensive conversation afterward about it. ( FDA Compliance and Mobile Applications Webinar )
Robert Friedland ( IT Manager) NUTEK BRAVO, LLC.
Thank you for providing the information in such detail. It was helpful to gain the perspective of somebody that has implemented these regulations in a working lab. Virtual Seminar on ( Training on Life cycle Management of Analytical Methods and Procedures - according to new FDA and USP guidelines )
Tracey Kessler ( Director of R&D) CEL-SCI Corporation
I felt the seminar was very helpful and provided good insight for DataIntegrity and what the FDA is looking for per the regulations. ( Current Regulatory Thinking on Data Integrity 2 Days Virtual Seminar )
Margaret A. Clifton ( Manager, Quality Systems) CSL Plasma
The presenters subject matter knowledge is extensive which enables information to be shared in detail. (Training Attended on Risk Based Verification and Validation Planning to Meed US FDA and ISO 13485 Requirements )
Stuart Chisholm (Sr. Principal Device Engineer) Teva Pharmaceuticals
About World Compliance Seminars (WCS)
World Compliance Seminars (WCS) is one stop solution for all your pharmaceutical, biotechnology and medical device certification program needs. The pharmaceutical and medical device training requirements are set forth by the FDA (Food and Drug Administration) and other major regulatory bodies like NIH, EMA, as well as numerous European based national regulatory bodies.
These requirements are important to the training of pharmaceutical reps who are responsible for the education, professional development, and on-the-job training. The training is broken down into different sections to cover a wide variety of topics, including pharmaceutical formulation, pharmaceutical transfer processes , GLP, GMP, Clinical Compliance, Process Validation, Global Regulatory Affairs, Document Management,GMP (Good manufacturing practice) QSR and CMC and many more.
The pharmaceutical and medical device requirements that the FDA has set forth are designed to protect the public's health and safety. Pharmaceutical reps must adhere to all of the regulations and education courses provided by the FDA in order to be considered one of the best in their field. They also must complete ongoing educational opportunities and maintenance programs in order to maintain relevance and career enhancement.