Overview
The FDA must review and process thousands of medical device submissions yearly. Shortening the time to market is a critical consideration of the medical device design and development process only after ensuring and affirming that the device meets its intended use and is safe to patients, consumers, and health professionals.
Regulatory submissions that are poorly structured and organized making information retrieval difficult and that do not meet regulatory requirements, are missing essential information, and demonstrate inconsistencies, extend the time required for approval and essentially extend the ultimate time to market. 
Intended for newer-entry professionals to the medical device industry This webinar is who require a basic foundational understanding and familiarization of the entire process as a precursor to more advanced instruction concerning the subject.
Why Should You Attend
More than ever before, medical devices are playing an increasing role in the healthcare of individuals across the world. Some medical devices pose little or no risk to patients while others can be life-sustaining.
Medical devices utilize a variety of technologies to include electronics, mechanics, pneumatics, software, and chemical and/or biological action to achieve their intended function.
Regulatory submissions for medical devices to achieve government approval to market and manufacture varies globally and is as complex a process as the devices themselves.
This webinar will detail the 510K and PMA processes as well as the EU directives comparing and contrasting those regulations and submissions requirements. No discussion of medical device submissions would be complete without addressing device classifications for both the US and the EU. Properly classifying medical devices is crucial to an effective submissions process.
Finally, this webinar will address quality system certification, product certification and technical files and dossiers.
Objectives
At the completion of this webinar participants will be able to:
Explain the 510(k) and PMA processes
List and describe the current EU Regulatory Requirements
Explain the CE Marking process
Explain the medical device classification process in the US and the EU
Define IDEs and HUDs
Explain how quality systems are certified
Explain the importance of associated documentation
Webinar Takeaway
510(k) and PMA processes
Current EU Regulatory Requirements
CE Marking
Medical Device Classifications
IDEs, HUDs
Quality system certification
Product certification
Technical files and dossiers
Who Will Benefit
Medical Device Industry
Engineers
Managers
Supervisors
Scientists
Technicians
and other personnel involved in product development, manufacturing, quality assurance, or regulatory affairs that require a basic understanding of the regulatory submissions process.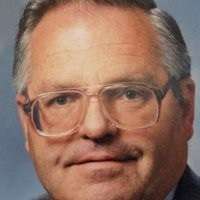 Faculty John E Lincoln
 Principal, J E Lincoln and Associates

John E. Lincoln is principal of J. E. Lincoln and Associates LLC, a consulting company, with over 33 years' experience in U.S. FDA-regulated industries and 20 years as a full-time consultant. He has worked with companies from start-up to Fortune 100, in the U.S., Mexico, Canada, France, Germany, Sweden, China and Taiwan.
He specializes in quality assurance, regulatory affairs, QMS problem remediation and FDA responses, new / changed product 510(k)s, process/ product/ equipment including QMS and so+E6ftware validations, ISO 14971 product risk management files / reports, design control / design history files, and technical files. He's held positions in manufacturing engineering, QA, QAE, regulatory affairs, to the level of director and VP (R&D). In addition, Mr. Lincoln has prior experience in military, government, electronics, and aerospace. He has published numerous articles in peer reviewed journals, conducted workshops and webinars worldwide on CGMP subjects. He is a graduate of UCLA.