Introduction
Managing sterility is not only a critical factor in pharmaceutical manufacturing but also the most difficult one. Aseptic processing is critical to patient safety and you are not unaware of this fact. As a result, FDA scrutinizes every manufacturing unit intensely to eliminate non-compliant setups.
To adhere to this demand and raise the benchmark of aseptic manufacturing, we have curated a 2-day long virtual course for esteemed professionals like you. Thus, if you are associated with any department of biological and pharmaceutical manufacturing, this course will upskill your knowledge about every step.
Keep reading to understand the deliverables of the aseptic manufacturing training.
Course Overview
While current GMPs are detailed enough to meet FDA guidelines, many manufacturing units suffer production delays, product losses, and health risks. What is the point of working with high-end facilities and setups when you are still facing common issues?
To tackle these, World Compliance Seminar has curated a course to guide you about handling manufacturing facilities effectively. The core benefits of the aseptic processing course include:
·      Managing the complexity of working with highly potent ingredients and executing fill-finish effectively

·      Identifying and overcoming issues with single-use system

·      Exploring the latest technologies available in aseptic filling

·      Best practices to eliminate contamination risk through barrier technology

·      Deeper insights from regulatory panels across the leading countries in the world

·      Understanding the role of robotics in aseptic processing

·      Examining strong trends in small-scale and ready-to-use products
This course equips you with the knowledge to evaluate the risks and failures in the unit. Moreover, you will be able to identify the repetitive penalties being imposed on the organization due to disappointing manufacturing practices. By the end of this seminar, your products will be ready to pass sterility tests and FDA audits without any hiccups.
Some brief topics discussed in the aseptic manufacturing course are:
Aseptic Processing – Introduction
·      

The Disinfected Quantity Form

·      

Conservation and control of serious surroundings

·      

Expansion of procedures for process, standardization, Preventive Maintenance, CAPA, etc.

·      

Exercise of workers to include gowning

·      

Certification and assessment of variations

·      

Adulteration Sources in Sterile Manufacturing

·      Subdivision Content Controls

·      

Cross Pollution Hazards

·      

Cleaning Process and Agents for Sterile Production
Developing Media Fill Requirements in An Aseptic Environment
·      

Form FDA 483s

·      

Equipment set up

·      

Sterilization process

·      

Media fills

·      

Smoke studies and their emphasis in Aseptic Production (ISO Class 5 facilities)

·      

Endotoxin sources
Who will benefit from the course?
Aseptic sterile technique training will benefit plenty of individuals such as:
·      Manufacturing professionals: Get the right knowledge of basic principles and develop skills to control procedure setting
·      Project Manager: Understand critical factors required to maintain compliance
·      Quality Control Professionals: Decrease the inspections failures, cautionary letters, and agreement rulings
·      Reformulation and Formulation Developer: Determine how to develop media fill simulations and work on the worst-case scenarios
·      Process Chemistry Specialists: Learn the best repetition techniques for decisive media fill sizes
Apart from these professionals, the course is also useful for analytical chemists, in-house regulatory compliance officials, scale-up and technology transfer professionals, and validation experts.
People Also Ask
Q1 Is it necessary for the manufacturers to know the environmental controls for aseptic processing?
Yes. Without knowing the environmental control requirements, you could be creating unsanitary conditions for the product. Moreover, the environmental control for aseptic processing is beyond temperature, humidity, air pressure, and microbial contamination.
Q2 Why is sterilization not sufficient for some products?
Since terminal sterilization is done at the end after assembling all the components of the products, it affects the overall quality of the product. This process includes exposure of the product to harsh temperatures and radiations. As a result, it could harm the efficacy of the product and aseptic processing could be an appropriate technique for such conditions.
Q3 Does the aseptic processing course only focus on managing contamination?
No. As a biotech or pharmaceutical professional, you may be well-versed in basic contamination management strategies. This course focuses on advanced cases and covers topics like overfilling and underfilling also. Additionally, the course involves guidance on pressure fills, diaphragm pump, or peristaltic pumps.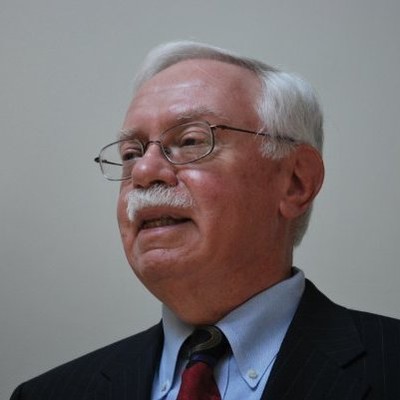 Know Your Faculty

Dr. Barry A. Friedman holds 30+ years of experience in aseptic processing, and regulatory compliance. Testing raw materials, environmental controls, microbiological factors, QC compliance, and analytical chemistry are his core expertise. Additionally, he has also worked on phases 1, 2, and 3, and commercially certified products obtained from bacteria, yeast, and mammalian cells. Since Dr. Friedman specializes in aseptic processing, internal audit, and regulatory compliance, you can discuss validation criteria and techniques to pass the FDA inspection.