Aseptic Webinar Overview
Aseptic techniques are used to create compounded sterile products. In Microbiological term; Aseptic technique refers to prevention of microorganism contamination. This activity is most important for successfully manufacturing safe and sterile therapeutics. Continuous cleaning, meticulous processing, sterile apparel and use of specialized equipment are involved in these procedures. However, by overlooking these techniques by staff and firms results in sloppy production mostly caused by human error.
 It is paramount to success, especially for injectables and biologics that depend on the sterility, safety and efficacy of products and there is no room for mistakes. During this course we will also review how quality systems helps in defining requirements for cleanrooms / aseptic technique, and how these environments should be to properly maintained.
Training Agenda
Module 1: Basic Micro Review
• The role of environmental monitoring
• Types & sources of microorganisms
• The impact of microorganisms on product and patient health and safety
Module 2: Review Aseptic Processing Basics
• Cleanliness classifications
• Process differences between aseptically produced and terminally sterilized product
• Relation of manufacturing and handling procedures to sources of product contamination
• The differences between and the purposes of cleaning, disinfection and sanitization
• Proper cleaning techniques
• The role of isolator technology 
Module 3: Review Clean Area Behaviours
• Personnel gowning requirements
• Good clean area behaviors/practices
• Practices to avoid – and why
• Review site-specific EM/aseptic behavior observations/risks & ask attendees to brainstorm ways to change/improve/eliminate these behaviors & risks
Module 4: Aseptic Validation
• The purpose of media fills, and elements critical to their success

Learning Objective
Definition of aseptic processing (AP)
Terminal sterilization vs. AP
Proper personnel behavior in a cleanroom – keeping human error out of the equation
Facility design and how it impacts the product – mitigating risks, reaping reward
A review of proper environmental monitoring practices and systems used
Aseptic technique & clean room behavior – the final word
Many more.....
Who Will Benefit
Aseptic Processing

Manufacturing

Quality Control

Quality Assurance

Regulatory Compliance

Microbiology

Validation

Project Management

Process Chemistry
Analytical Chemistry
Preformulation and Formulation Development
Scale-up and Technology Transfer

R&D/technical writing/quality management/original and postapproval submissions in pharmaceutical companies.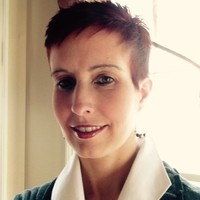 Danielle DeLucy, MS, is currently the owner of ASA Training & Quality Consulting, LLC, an Independent Consultant Agency to the Biologics and Pharmaceutical Industries specializing in the areas of Quality Assurance and Quality Systems. Prior to this role, Ms. DeLucy has been in the industry for 18 years serving in numerous Quality Management Roles, such as the Director of Product Quality, the oversight of Sterility Assurance practices and provided QA oversight of numerous filling and packaging operations. Ms. DeLucy began her QA career as a Quality Control Pharmaceutical Microbiologist at a contract laboratory where she performed various tests for their clients.