Overview
Patients frequently use more than one medication at a time. Unanticipated, unrecognized, or mismanaged drug interactions are an important cause of morbidity and mortality associated with prescription drug use and have occasionally caused the withdrawal of approved drugs from the market. Clinically relevant drug interactions between an investigational drug and other drugs should therefore be assessed during drug development using nonclinical and clinical assessment to obtain approval.
During drug development, the in vitro drug metabolism and drug transporter interaction studies should allow to understand the need for and the timing of clinical drug interaction studies. These in vitro studies should be completed before the product is administered to patients who are likely to take concomitant medications that could interact with the investigational drug. These studies should assess the effect of the investigational drug as a perpetrator on the marketed drugs that can be co-administered as victims. At the same time, these studies should assess the effect of the marketed drugs as perpetrators on the investigational drug as a victim. These information will also prevent patients from being unnecessarily excluded from any clinical study because of their concomitant medication use. Unnecessary restrictions on patient enrollment can result in clinical study populations that are not representative of the indicated patient population. Finally, an inadequate evaluation of the drug interaction potential will negatively affect the ability to determine the benefits and risks of an investigational drug.
Why Should You Attend
Many drugs undergo metabolism to be eliminated from the body. Drugs can be metabolized in several organs; however, drug metabolism primarily occurs in the liver and intestine. These organs express a wide variety of drug metabolizing enzymes and are responsible for the biotransformation of many drugs. Hepatic metabolism occurs primarily through the CYP family of enzymes located in the hepatic endoplasmic reticulum. The potential for interactions between these metabolizing enzymes and investigational drugs, by initiating in vitro metabolic studies before first-in-human studies to inform the need for and design of clinical PK studies, are a regulatory requirement. In order to obtain a market authorization, drug makers need to assess the potential for a new drug to generate clinically relevant drug interactions. It is therefore important for all involved in this field to have a basic understanding of drug interactions and of how this is investigated during drug development.
Webinar Takeaway
The topics that will be discussed during the webinar include the investigation of CYP enzyme- and transporter-mediated drug interactions to: 
Determine whether the investigational drug alters the pharmacokinetics of other drugs
Determine whether other drugs alter the pharmacokinetics of the investigational drug
Determine the magnitude of changes in pharmacokinetic parameters
Determine the clinical significance of the observed or expected drug interactions
Inform the appropriate management and prevention strategies for clinically significant drug interactions
Who Will Benefit
Clinical research associates
Medicinal chemists
Pharmacologists
Toxicologists
Project managers
Business development managers
Medical writers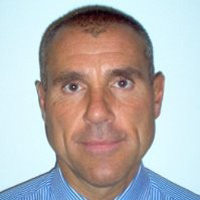 Faculty Dr. Stefano Persiani 
Internal & External Innovation, Director Translational Sciences and Pharmacokinetics at Rottapharm Biotech
Italy
Dr. Stefano Persiani is currently Director of Translational Sciences and Pharmacokinetics at Rottapharm Biotech, Italy. He graduated in Pharmacy at the University of Milan, Italy and completed a Post-Doctoral fellowship in the Department of Pathology of the University of Pittsburgh School of Medicine, Pittsburgh, Pennsylvania, USA, and later as a Research Associate in the Department of Pharmaceutics of the University of Southern California, School of Pharmacy in Los Angeles, California, USA. After these academic positions, he entered the pharmaceutical industry at Farmitalia Carlo Erba, Pharmacia, Upjohn, and Zambon Group and in the CRO sector as Scientific Director for Clinical Pharmacology