Webinar Includes : All the training handouts , certificate ,Q/A and 75 mins Live Biotechnology course online Webinar
Join us for a webinar on August 05 for a discussion of the webinar 
The Centers for Disease Control and Prevention (CDC) has created regulations and guidelines that are recommended while working with biological materials, specifically, with blood borne pathogens. Join this webinar as we review these guidelines.
Join in this webinar as we review how best to approach biosafety. We will also discuss how to implement an effective management program for blood borne infections, safety and health, laboratory safety, infectious material and blood infection. This webinar is intended to help you build on a framework to set up a successful management policy particularly if you work in a laboratory with exposure to viruses or bacteria that are biological hazards. This session will show you a better way to manage your Biosafety program.
Webinar Takeaway
Principles of biosafety and blood borne pathogens
Risk groups for biological materials
Biosafety containment levels for work with biological materials
Engineering controls and key differences between a biosafety cabinet and a chemical fume hood
Universal precautions to prevent infection
Personal protective equipment and clothing
Sharps management
Signage and labeling
Waste and spill management
Can't Make this LIVE Webinar?
Simply select the Recorded option when registering and we will send you the link to view the recorded version
Who will Benefit
EHS Staff
Occupational Health Staff
Laboratory Staff
Team Leads
Supervisors
Managers
Business Owners
Industries who can attend
This 75-minute online course is intended for professionals in the Biotech.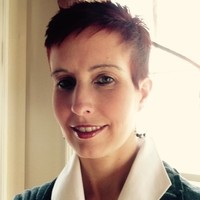 Danielle DeLucy, MS, is owner of ASA Training and Consulting, LLC which provides Pharmaceutical and Biologics based companies with training and quality systems assistance in order to meet Regulatory compliance.
Prior to this role, Danielle has been in the industry for 15 years serving in numerous Quality Management Roles, such as the Director of Product Quality, the oversight of Sterility Assurance practices and provided QA oversight of numerous filling and packaging operations.