Overview
A drug intended to treat a serious condition, and for which preliminary clinical evidence indicates it may demonstrate substantial improvement over currently available therapy on a clinically significant endpoint(s) may be designated as a breakthrough therapy. Making this determination is subjective, as it depends on the treatment effect, and may include the duration of the effect. It is also dependent on the importance of the observed clinical results. To gain this designation, there should be a clear and distinct advantage of using the new therapy.
A clinically significant endpoint refers to one that measures the effect on irreversible morbidity or mortality (IMM), or on symptoms indicating the serious impact of the disease. It can also refer to evidence that there is an effect on IMM or serious symptoms.
A drug designated as a breakthrough therapy is eligible for benefits related to the FDA approval process. 
The goal should be to request the designation no later than the end-of-phase-2 meetings, with a response from FDA within sixty (60) days of receiving the request.
FDA provides 4 programs for accelerated drug approval, each with a specific set of requirements and considerations. Drugs must be for serious conditions that fill an unmet medical need and can be approved based on a surrogate endpoint, or biomarker.
A drug qualifies for BTD review if it is intended to treat a serious condition, and preliminary clinical evidence indicates it may demonstrate substantial improvement on a clinically significant endpoint(s) over available therapies. BTD status affords the requestor more frequent meetings and written communications with FDA, rolling review, intensive guidance on efficient drug development and involvement of FDA senior managers to expedite the process.
Rolling Review enables a company to submit completed sections of its BLA or NDA for review by FDA. The eCTD format enables a company to account for all components, interdependencies, linkages and the lifecycle of a submission, facilitating the process.
Only 70% of all BTD requests are met with FDA approval.  The standard for BTD is not the same as for drug approval, and preliminary clinical data are key. Specific study designs can aid in demonstrating substantial improvement. Early and effective communication with FDA is key to success.
Why Should You Attend
During this presentation we will discusses FDA expectations from BTD requests, the best practices to write a BTD request, and pros and cons of applying for a BTD. The session will highlight key regulatory requirements, dos and don'ts, common areas of concern, and trouble-shooting. The format and rules governing BTD request will be discussed along with success and challenge factors. The training is designed to provide industry best practices related to all aspects of the BTD application process.
Webinar Takeaways
This webinar includes the following key objectives:
• Objectives
• FDA's Expedited Programs
      • Fast-Track Designation
      • Breakthrough Therapy Designation (BTD)
      • Accelerated Approval
      • Priority Review Designation
• Expedited Program Highlights
• BTD Details
• BTD Process
• Additional Considerations
• Recap
• Q&A
Who will Benefit
Anyone who is involved in the development, testing, manufacturing, storage, handling and distribution of product must understand and conform to FDA requirements for data quality and integrity.
Finally, anyone who is acting as a consultant or contractor to a company in an FDA-regulated industry should attend to ensure they are able to bring the most current knowledge and expertise to their assignment.
Industries who can attend
This 90-minute online course is intended for professionals in the Medical Device, Biotechnology,Pharmaceutical Industry. Although not presently stated in the draft , the same guide could be used by FDA Regulated Industries personnel.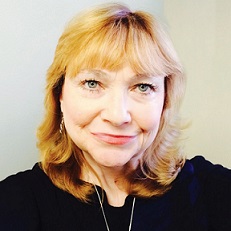 Faculty Carolyn Troiano
Carolyn Troiano has more than 35 years of experience in the tobacco, pharmaceutical, medical device and other FDA-regulated industries.  She has worked directly, or on a consulting basis, for many of the larger pharmaceutical and tobacco companies in the US and Europe, developing and executing compliance strategies and programs