Webinar Includes : All the training handouts , certificate ,Q/A and 90 mins Live Webinar
Join us for a webinar on July 17 for a discussion of the webinar.
Complaint management and Medical Device Reporting (MDR) are critical quality systems for you to meet the needs of your 3 key stakeholders – the customer, the regulators, and your business. This webinar will help you to understand the expectations of complaints and medical device reporting. You'll learn about FDA expectations and regulations as well as lessons learned from 483s and warning letters. We'll discuss how you can develop your processes to efficiently and effectively manage complaints and MDRs. In addition, we'll discuss how to link these processes to failure investigation, recalls, and CAPA (Corrective and Preventive Action). We'll cover best practices so you can be prepared for an FDA inspection. 
Why Should You Attend
Complaint Handling and Medical Device Reporting are considered critical processes by the FDA in maintaining the public safety. Because they are so critical they are frequently inspected areas by the FDA.More importantly, complaints can be also be an early warning of issues with your products and customer problems.It is vital to have efficient and effective processes for managing, analyzing, trending, and reporting product problems. This webinar will cover the basics of complaint management and medical device reporting.  
Webinar Takeaway
Overview and Definitions 
FDA Expectations, Regulations 
Lessons Learned and Enforcement Case Studies 
Processes and Procedures 
Reportability Criteria 
Investigating a complaint or MDR 
Linkages between Complaint Handling, MDRs, and CAPA 
Common Mistakes and how to avoid them 
Best Practices 
Preparing for an FDA or NB Inspection 
Who will Benefit
Complaint Specialists and Managers 
Individuals participating in Failure Investigations 
Individuals analyzing returned products / Complaint Analysis 
Regulatory Affairs 
Quality Engineers 
Clinical Affairs 
R&D engineers and scientists 
Compliance Specialists 
Industries who can attend
This 90-minute online course is intended for professionals in the Medical Device, Biotechnology,Pharmaceutical Industry. Although not presently stated in the draft , the same guide could be used by FDA Regulated Industries personnel.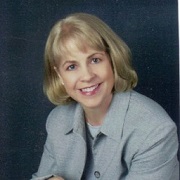 Faculty Susanne Manz
Susanne Manz, MBA, MBB, RAC, CQA is an accomplished leader in the medical device industry with emphasis on quality, compliance, and Six Sigma.  She has worked at industry leading companies such as GE, J&J, and Medtronic with an extensive background in quality and compliance for medical devices including roles as Worldwide Director of Design Quality, Worldwide Director of Product Quality, Executive Business Consultant, and Director of Corporate Compliance.  She is a Presidential Scholar with a BS in Biomedical Engineering and an MBA from the University of New Mexico.  She earned her Black Belt and Master Black Belt certifications in Six Sigma while at Johnson and Johnson.