Download Training Agenda
Available in days

days after you enroll

First Section
Learn Computer System Validation Professional Certificate Program Online
This computer system validation course is designed to completely immerse you in the principles, methods, and best practices of Computer System Validation (CSV). You will learn about the regulations that impact your systems and gain hands-on practice writing validation documents. You will leave ready to lead efficient, effective, inspection–ready validation projects, whether you choose to follow a traditional waterfall or agile methodology.
Boot camp is tough and challenging. It is a three-day complete immersion in the validation process, including industry best practices and more recent advances in technology. Participants will complete hands-on validation activities through instruction, exercises, and case scenarios.
Registration Cost Includes:
Checklist of documents and the direction for how to create
Course binder
Many exercises on Validation Plan, the Requirements Traceability Matrix, and the Validation Summary Report.
Training Certification
Please bring a laptop to boot camp. You will need internet access, spreadsheet and word processing applications and a PDF reader.
AGENDA - Day 1
Module 1: Computer System Validation (CSV) Regulations 12:30 PM EDT
FDA Regulations and Guidance
Other Regulations and Guidance (EMA, ICH, EU, MHRA, PIC/S)
Exercise: Exploring the Regulations using the fda.gov website
Module 2: Computer System Validation Method and Models 1:30 PM EDT
Validation, verification, and qualification
Common SDLCs
GAMP 5 "V" Model
COTS, Cloud, SaaS, PaaS, IaaS
Spreadsheet Validation
Break 02:45 PM EDT 15 mins
Module 3: 21 CFR Part 11 - 03:00 PM EDT
21 CFR Part 11 Guidance
Electronic records/signatures requirements
Exercise: FDA Guidance for ER/ES
Data Integrity and Governance - 04:00 PM EDT
Session End Time : 05:00 PM EDT
AGENDA – Day 2
Module 4: Validation Planning - 12:30 PM EDT
Validation Strategy Document
Validation Strategy Components
Rationale for Validation Testing
GAMP 5 System Categorization
Module 5: Risk-Based Validation - 02:15 PM EDT
Risk assessment
Risk mitigation
Exercise: Validation Plan writing
Break - 03:00 PM EDT
Module 6: Requirements - 03:15 PM EDT
Requirements development
User Requirements Specification (URS)
Functional Requirements Specification (FRS)
Exercise: Requirements Interviews and URS/FRS writing
Module 7: System Design and Development - 03:40 PM EDT
System Design Configuration (SDS)
Configuration Management Specification (CMS)
Module 8: IQ, OQ, PQ Protocols and Execution - 04:00 PM EDT
Validation testing process
IQ purpose and contents
OQ purpose and contents
PQ purpose and contents
Module 9: Validation Testing Plan
Principles of validation testing
Testing techniques
Testing Plan purpose and contents
Exercise: Testing Plan writing
Module 10: IQ, OQ, PQ Protocols
Protocol structure and contents
Objective evidence
Test writing best practices
Test structure best practices
Exercise: IQ/OQ/PQ writing
Module 11: Test Execution
Test execution best practices
Validation failure documentation
Exercise: Validation test execution
Session End Time : 05:00 PM EDT
AGENDA – Day 3
Module 12: Requirements Traceability Matrix (RTM) 12:30 PM EDT
Trace Matrix purpose and contents
Exercise: Trace Matrix writing
Module 13: Test and Validation Reports - 12:45 PM EDT
Test Summary purpose and contents
Validation Report purpose and contents
Exercise: Validation Summary Report writing
Module 14: Change Management 01:00 PM EDT
Maintaining validation status
Change control processes
Security and Access
Audit Trail Review
Incidence Reporting
Periodic System Review
Module 15: System Retirement 02:00 PM EDT
Record retention
Retirement challenges
Break at 02:30 PM EDT 15 mins
Module 16: FDA Warnings Letters 02:45 PM EDT
Current Trends in Compliance and Enforcement
Case Study: FDA enforcement
Exercise: Be the Consultant
Module 17: Q/A Session & CSV Exam 04:00 PM EDT
Activity: Exam Preparation
Final Exam
Q/A Session with the Course Instructor
Session End Time : 05:00 PM EDT
Learning Objectives
Understanding of how to comply with key FDA and international CSV regulations and guidance, such as 21 CFR Part 11 and Annex 11
The purpose of each validation deliverable and hands-on practice creating each deliverable, including the Validation Plan, Requirements Specification, Test Plan, Validation Tests (IQ, OQ, PQ), Trace Matrix, Test Summary, and Validation Report
Comprehension of risk-based validation techniques and how to leverage these techniques to create efficient yet compliant validation approaches
Appropriate validation strategies for many types of applications, including Cloud/SaaS, COTS, spreadsheets, and custom developed systems
Awareness of best-practices and inspector expectations for computer system validation and software quality assurance (SQA) programs
Who Should Attend CSV Course
Personnel in the following roles will benefit:
Information Technology Analysts
Information Technology Developers and Testers
Software Quality Assurance Professionals
QC/QA Managers and Analysts
Analytical Chemists
Compliance and Audit Managers
Laboratory Managers
Automation Analysts
Manufacturing Specialists and Managers
Supply Chain Specialists and Managers
Regulatory Affairs Specialists
Regulatory Submissions Specialists
Risk Management Professionals
Clinical Data Analysts
Clinical Data Managers
Clinical Trial Sponsors
Computer System Validation Specialists
GMP Training Specialists
Business Stakeholders/Subject Matter Experts
Business System/Application Testers
Vendors responsible for software development, testing and maintenance
Vendors and consultants working in the life sciences industry who are involved in computer system implementation, validation and compliance
Participant Testimonials
The presentation by Carolyn Troiana today was fantastic, both I and the QA Manager (Aaron Neighbour) loved it and had extensive conversation afterwards about it. Thank you WCS for bringing on board such wonderful experts.
Robert Friedland , IT Manager NUTEK BRAVO, LLC.
For me the training was useful in order to clarify requirements from the FDA in regards to the expectation for the Computerised System Validation process. I will definitely recommend this course to others.
Yorlehin Robiou , Quality Systems and Compliance Manager, Jabil Healthcare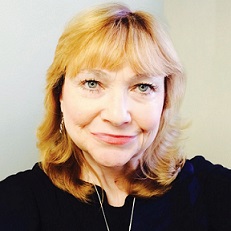 Faculty Carolyn Troiano
Midlothian, Virginia, United States
Award winning FDA Compliance Speaker for Validation, 21 CFR Part 11 (Electronic Records/Signatures) and Data Integrity.
My experience includes 34+ years in IT/ Business, Marketing & Compliance leadership and management roles at a variety of Fortune 100 companies, across multiple industries.
My successes include building and managing teams and business units at multiple "greenfield" sites in the pharmaceutical, biotechnology and IT consulting industries, as well as in the public sector. I have weathered numerous layoffs, mergers and acquisitions, and demonstrated my very strong leadership skills in helping staff get through difficult times.
My role has often been that of a liaison between technical and business staff, translating business needs into people, process and technical solutions, and developing ROI and risk models used to support funding.
I completed an MBA degree from Rutgers University with emphasis on Organizational Development and Marketing, and have extensive training and experience in leadership, project management, compliance, marketing, diversity, change management, and mentoring. These skills have enabled me to manage and partner with a broad range of individuals at a variety of levels in a wide range of organizational cultures.
With my creativity, insight and tenacity, along with excellent communication and analytical problem-solving skills, I can help raise your organization to a new level!

Our Participants Testimonial
The presentation by Carolyn Troiana today was fantastic, both I and the QA Manager (Aaron Neighbour) loved it and had extensive conversation afterward about it. ( FDA Compliance and Mobile Applications Webinar )
Robert Friedland ( IT Manager) NUTEK BRAVO, LLC.
Thank you for providing the information in such detail. It was helpful to gain the perspective of somebody that has implemented these regulations in a working lab. Virtual Seminar on ( Training on Life cycle Management of Analytical Methods and Procedures - according to new FDA and USP guidelines )
Tracey Kessler ( Director of R&D) CEL-SCI Corporation
I felt the seminar was very helpful and provided good insight for DataIntegrity and what the FDA is looking for per the regulations. ( Current Regulatory Thinking on Data Integrity 2 Days Virtual Seminar )
Margaret A. Clifton ( Manager, Quality Systems) CSL Plasma
The presenters subject matter knowledge is extensive which enables information to be shared in detail. (Training Attended on Risk Based Verification and Validation Planning to Meed US FDA and ISO 13485 Requirements )
Stuart Chisholm (Sr. Principal Device Engineer) Teva Pharmaceuticals