Computer System Validation Professional Certificate Program
This course is designed to completely immerse you in the principles, methods, and best practices of Computer System Validation (CSV). You will learn about the regulations that impact your systems and gain hands-on practice writing validation documents. You will leave ready to lead efficient, effective, inspection–ready validation projects, whether you choose to follow a traditional waterfall or agile methodology.
Boot camp is tough and challenging. It is a five-day complete immersion in the validation process, including industry best practices and more recent advances in technology. Participants will complete hands-on validation activities through instruction, exercises, and case scenarios.
Learning Objective
Understand the Computer System Validation (CSV) process, which is based on the Software Development Life Cycle (SDLC) methodology, and learn the purpose and components of each validation deliverable
Learn how to develop a risk-based approach to CSV to ensure robust testing is performed for areas of high risk potential while minimizing efforts for low- or no-risk requirements
Gain hands-on practice creating key validation deliverables, including Validation Plans, Requirements Specifications, CSV Test Protocols (IQ, OQ, PQ), Requirements Traceability Matrix (RTM), Test Summary Reports, and CSV Summary Report
Learn the best industry practices for validation planning, execution, documentation, and management of deviations
Understand what software does and does not require validation, and to what extent; we will cover Computer Off-the-Shelf (COTS) software, Software as a Service (SaaS), Platform as a Service (PaaS), Infrastructure as a Service (IaaS), Software as a Medical Device (SaaMD), Cloud Computing and Spreadsheet
Understand how to leverage the GAMP®5 best industry practices to categorize your software and adjust your validation approach accordingly
Learn about Computer Software Assurance (CSA), and how you can adapt an agile software development methodology to the GAMP®5 "V" Model to deliver a validated system based on agile and critical thinking vs. the document-centric waterfall approach
Learn how to take advantage of automated test tools, where much of the documentation needed to support your effort is within the tools
Understand the Policies and Procedures that will support your CSV effort, as well as ongoing work to maintain a system in a validated state through its entire life cycle
Learn about key aspects of system retirement, data retention, and data migration
Learn how to prepare a Disaster Recovery (DR) Plan and a Business Continuity Management (BCM) Plan
Understand the key components and principles of a software quality assurance (SQA) program and auditor expectations
Understanding of the key FDA and international regulations and guidance regarding CSV and which apply to your company
Current data and recent trends showing the most common FDA Warning Letters and Form 483 Citations regarding software validation, data integrity, and compliance with 21 CFR Part 11, FDA's Guidance for Electronic Records (ER) and Electronic Signatures (ES)
BONUS: Course registration includes 23 hrs Instructor Led Training Online , Course Binder Electronic Copy , CSV Exam
Agenda
DAY 1 - 10:30am-5:30pm ; 15m break @12pm, 1hr lunch @1pm, 15m break @4pm UK time
Module 1: FDA Compliance
Therac 25 Case Study
Lessons for today
Impact on CSV regulations
FDA Predicate Rules
FDA Compliance and Enforcement
FDA Inspection
FDA Compliance Toolset
FDA Form 483
FDA Warning Letter
FDASIA
Eudralex Annex 11, 20, and III
ICH Guidelines
PIC/S Guides
Exercise: Exploring the regulations
Exercise: Using FDA.gov
Quiz: FDA Guidance
Module 2: CSV Methods and Models
GxP Systems
Computer System Validation (CSV)
Validation, Verification, and Qualification
Common SDLC Methodologies
GAMP 5 "V" Model
Computer System Validation (CSV) vs. Computer Software Assurance (CSA)
Waterfall vs. Agile Methodology
DAY 2 (10:30am-5:30pm ; 15m break @12pm, 1hr lunch @1pm, 15m break @4pm) UK time
Module 3: CSV Planning
Validation Strategy Document (VSD)
Validation Strategy Components
Rationale for Validation Testing
GAMP 5 System Categorization
Risk Assessment
Risk Mitigation
Exercise: Risk Assessment
Module 4: System Requirements and Design
Requirements Development
User Requirements Specification (URS)
Functional Requirements Specification (FRS)
System Design/Configuration Management Specification (SDS/CMS)
Exercise: Application and Design
Module 5: IQ, OQ, PQ Test Planning & Execution
IQ, OQ, PQ Purpose and Contents
CSV Test Execution
CSV Test Summary Report
Module 6: Test and Validation Reports
Requirements Traceability Matrix (RTM) Purpose and Contents
Validation Summary Report (VSR) Purpose and Contents
System Acceptance and Release Notification
DAY 3 (10:30am-5:30pm ; 15m break @

12pm, 1hr lunch @1pm, 15m break @4pm) UK time
Module 7: CSV Operations and Maintenance
Maintaining a System in a Validated State
Disaster Recovery Planning
Business Continuity Planning
Record Retention
System Retirement Challenges
Legacy Systems and Integration
Data Migration
Module 8: CSV Supporting Components
Good Documentation Practices (GDPs)
Training
Organizational Change Management (OCM)
CSV Policies and Procedures
Module 9: Managing FDA-Regulated Data
21 CFR Part 11 Guidance
Electronic Records/Signatures (ER/ES) Requirements
Data Life Cycle Approach
Data Integrity
Data Governance
DAY 4 (10:30am-2pm ; 30m break @12pm) UK time
Module 10: Software and Services
Computer Off-the-Shelf (COTS) Software
FDA's "Case for Quality"
Cloud Systems
Software as a Service (SaaS)
Platform as a Service (PaaS) & Infrastructure as a Service (IaaS)
Single Sign On (SSO)
Medical Devices and Software as a Medical Device (SaaMD)
Mobile Devices and Medical Application
Spreadsheet Validation
Module 11: Vendor Audit
Audit Preparation
Audit Execution
Post-Audit
Module 12: FDA Trends
Regulatory Influences
Regulatory Trends
Critical Thinking 
Current Compliance and Enforcement Trends
DAY 5
Module 13: Inspection Preparation
FDA Inspection Readiness
Industry Best Practices
Module 14: CSV Exercises
Exercise 1: CSV
Exercise 2: Validation Master Plan (VMP) Writing
Exercise 3: FDA Requirements for ER/ES
Exercise 4: Interviews and URS/FRS Writing
Exercise 5: IQ, OQ, PQ Test Protocol Writing
Exercise 6: RTM Writing
Exercise 7: Be the Consultant
Final Exam Prep
Take Home Final Exam
Registration Cost Includes:
Checklist of documents and the direction for how to create
Course binder
Many exercises on Validation Plan, the Requirements Traceability Matrix, and the Validation Summary Report.
Training Certificate
Please bring a laptop to boot camp. You will need internet access, spreadsheet and word processing applications and a PDF reader.
Who Should Attend Computer System Validation Training?
Personnel in the following roles will benefit:
Information Technology Analysts
Information Technology Developers and Testers
Software Quality Assurance Professionals
QC/QA Managers and Analysts
Analytical Chemists
Compliance and Audit Managers
Laboratory Managers
Automation Analysts
Manufacturing Specialists and Managers
Supply Chain Specialists and Managers
Regulatory Affairs Specialists
Regulatory Submissions Specialists
Risk Management Professionals
Clinical Data Analysts
Clinical Data Managers
Clinical Trial Sponsors
Computer System Validation Specialists
GMP Training Specialists
Business Stakeholders/Subject Matter Experts
Business System/Application Testers
Vendors responsible for software development, testing and maintenance
Vendors and consultants working in the life sciences industry who are involved in computer system implementation, validation and compliance
Private Session: We can bring this course to you. Save travel costs and select the dates that work for your team. Private classes start at $12,500 for up to twelve (12) students – that's 70% off full price. for larger group pricing, additional questions, or to schedule your session.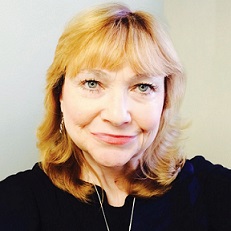 Faculty Carolyn Troiano
Midlothian, Virginia, United States
Award winning FDA Compliance Speaker for Validation, 21 CFR Part 11 (Electronic Records/Signatures) and Data Integrity.
My experience includes 34+ years in IT/ Business, Marketing & Compliance leadership and management roles at a variety of Fortune 100 companies, across multiple industries.
My successes include building and managing teams and business units at multiple "greenfield" sites in the pharmaceutical, biotechnology and IT consulting industries, as well as in the public sector. I have weathered numerous layoffs, mergers and acquisitions, and demonstrated my very strong leadership skills in helping staff get through difficult times.
Our Participants Testimonial
The presentation by Carolyn Troiana today was fantastic, both I and the QA Manager (Aaron Neighbour) loved it and had extensive conversation afterward about it. ( FDA Compliance and Mobile Applications Webinar )
Robert Friedland ( IT Manager) NUTEK BRAVO, LLC.
Thank you for providing the information in such detail. It was helpful to gain the perspective of somebody that has implemented these regulations in a working lab. Virtual Seminar on ( Training on Life cycle Management of Analytical Methods and Procedures - according to new FDA and USP guidelines )
Tracey Kessler ( Director of R&D) CEL-SCI Corporation
I felt the seminar was very helpful and provided good insight for DataIntegrity and what the FDA is looking for per the regulations. ( Current Regulatory Thinking on Data Integrity 2 Days Virtual Seminar )
Margaret A. Clifton ( Manager, Quality Systems) CSL Plasma
The presenters subject matter knowledge is extensive which enables information to be shared in detail. (Training Attended on Risk Based Verification and Validation Planning to Meed US FDA and ISO 13485 Requirements )
Stuart Chisholm (Sr. Principal Device Engineer) Teva Pharmaceuticals
About World Compliance Seminars (WCS)
World Compliance Seminars (WCS) is one stop solution for all your pharmaceutical, biotechnology and medical device certification program needs. The pharmaceutical and medical device training requirements are set forth by the FDA (Food and Drug Administration) and other major regulatory bodies like NIH, EMA, as well as numerous European based national regulatory bodies.
These requirements are important to the training of pharmaceutical reps who are responsible for the education, professional development, and on-the-job training. The training is broken down into different sections to cover a wide variety of topics, including pharmaceutical formulation, pharmaceutical transfer processes , GLP, GMP, Clinical Compliance, Process Validation, Global Regulatory Affairs, Document Management,GMP (Good manufacturing practice) QSR and CMC and many more.
The pharmaceutical and medical device requirements that the FDA has set forth are designed to protect the public's health and safety. Pharmaceutical reps must adhere to all of the regulations and education courses provided by the FDA in order to be considered one of the best in their field. They also must complete ongoing educational opportunities and maintenance programs in order to maintain relevance and career enhancement.