Webinar Includes : All the training handouts , certificate ,Q/A and 90 mins Live Webinar
Join us for a webinar on December 02 for a discussion of the webinar .
Webinar Takeaway
Learn how to identify "GxP" Systems
Learn about FDA's current thinking about technology and software development, and how this will impact industry
Discuss the current state of Computer System Validation (CSV) approach based on FDA requirements
Learn about the System Development Life Cycle (SDLC) approach to validation and how this can be modernized through a more agile approach, including automated testing for continuous validation
Learn the pros and cons of an Agile vs. Waterfall approach
We will discuss cloud computing and Software as a Service (SaaS) systems that can be embraced and validated effectively
Discuss the best practices for documenting computer system validation efforts, whether using a Waterfall or Agile approach, including requirements, design, development, testing and operational maintenance procedures, including ways to improve efficiency and effectiveness of managing related documentation
Understand how to maintain a system in a validated state through the system's entire life cycle in a more cost-effective manner, applying an Agile continuous validation approach
Learn how to assure the integrity of data that supports GxP work, despite changes and advances in new technology
Discuss the importance of "GxP" documentation that complies with FDA requirements
Learn about the policies and procedures needed to support your validation process and ongoing maintenance of your systems in a validated state
Know the regulatory influences that lead to FDA's current thinking at any given time
Finally, understand the industry best practices that will enable you to optimize your approach to validation and compliance, based on risk assessment, to ensure data integrity is maintained throughout the entire data life cycle
Q&A
Why Should You Attend
The attendee will learn about FDA's approach to modernizing technology, and how that will benefit both the Agency and industry. We will discuss ways to modernize the System Development Life Cycle (SDLC) approach to Computer System Validation (CSV) by using automated testing tools that will result in a continuous validation of software products.
We will also discuss the important aspects of CSV and how to apply them in a new and modern technological environment.


Who will Benefit
Personnel in the following roles will benefit:
Information Technology Analysts
Information Technology Developers and Testers
Software Quality Assurance Professionals
QC/QA Managers and Analysts
Analytical Chemists
Compliance and Audit Managers
Laboratory Managers
Automation Analysts
Manufacturing Specialists and Managers
Supply Chain Specialists and Managers
Regulatory Affairs Specialists
Regulatory Submissions Specialists
Risk Management Professionals
Clinical Data Analysts
Clinical Data Managers
Clinical Trial Sponsors
Computer System Validation Specialists
GMP Training Specialists
Business Stakeholders/Subject Matter Experts
Business System/Application Testers
Vendors responsible for software development, testing and maintenance
Vendors and consultants working in the life sciences industry who are involved in computer system implementation, validation and compliance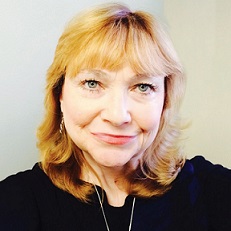 Carolyn Troiano
Carolyn Troiano has more than 35 years of experience in computer system validation and compliance in the pharmaceutical, medical device, tobacco and other FDA-regulated industries. She is currently an independent consultant, advising companies on computer system validation and large-scale IT system implementation projects.
Upcoming 3 Day Virtual Seminar By Carolyn Troiano