Webinar Includes : All the training handouts , certificate ,Q/A and 60 mins Live Webinar
Who Will Benefit
Quality Systems Specialists
Document Control Specialists
Quality and Compliance Specialists
Auditors
Auditor Managers
Supplier Auditors
Supplier Managers
Training Specialists
CAPA Specialists
Quality/Compliance managers or directors for Medical Device companies
General Managers wanting to learn how to Management Review and expectations
Webinar Takeaway
This 60-minute webinar will include:
Background
Audit process basics
Comparison of on-site vs. remote audit
Audit considerations
Interviewing impacts
Remote audit etiquette
Risk Analysis
Do's and Don'ts
Long term plan
Remote audit strategy
Checklist
Overview
Internal Audit and Supplier Audits are essential for medical device companies to self-identify and mitigate risks. The COVID19 pandemic has made this important task even more difficult due to travel restrictions.  But auditing can continue even in these challenging times. This webinar will provide insights into how to use remote auditing techniques to minimize the risk and maximize the benefits of conducting audits remotely.  
In this webinar, we will discuss:
How remote auditing differs from on-site auditing
Effective planning to maximize benefits
Risk Analysis techniques for remote audits
Balance between Supplier Audits and Acceptance activities
A long-term strategy for auditing using remote techniques
Why Should You Attend
Continuous Improvement starts with awareness of issues and opportunities. And without an effective internal audit program, management lacks awareness of the issues within their quality system. Management is blind to the gaps in the quality system and the risk that poses for the company. Even worse, management is blind to the impact on product quality and risk to the customer. It is essential to continue your audit activities, both internal and supplier, during the COVID19 pandemic.  This webinar will highlight ways to maintain your audit program while travel is significantly restricted. In addition, remote auditing can be a long-term strategy to balance risk and still achieve optimal audit information and resulting improvement.
Industries who can attend
This 60-minute online course is intended for professionals in the Medical Device, Biotechnology,Pharmaceutical Industry. Although not presently stated in the draft , the same guide could be used by FDA Regulated Industries personnel.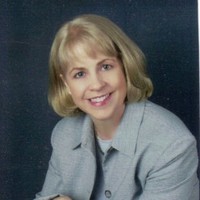 Susanne Manz
Susanne Manz, MBA, MBB, RAC, CQA is an accomplished leader in the medical device industry with emphasis on quality, compliance, and six sigma. She has worked at industry leading companies such as GE, J&J, and Medtronic with an extensive background in quality and compliance for medical devices from new product development, to operations, to post-market activities. She is a Presidential Scholar with a BS in Biomedical Engineering and an MBA from the University of New Mexico. She earned her Black Belt and Master Black Belt certifications while at Johnson and Johnson. Susanne also holds Regulatory Affairs Certification (RAC) from RAPS and is a CQA (Certified Quality Auditor) from the American Society for Quality.