Overview
Cybersecurity is the art of protecting networks, devices, and data from unauthorised access or criminal use. It is the practice of ensuring confidentiality, integrity, and availability of information. 
Cybersecurity is the preventing the theft / modification of e-records by unauthorised access. A growing concern for all – legal, financial, consumer, personal, and the FDA. t's a recent concern for the medical products industries, a result of their increased reliance on networked electronic software, records and signatures. Initially there were regulations such as 21 CFR Part 11 in the U.S. and Annex 11 in Europe. But they are insufficient to prevent this growing threat. The
FDA and news media have emphasised the prevalence of cybersecurity issues, such as data / identity theft, and hacking which pose hazards to many activities and businesses / industries. Cybersecurity is an issue that will only increase over time, as records become more electronic, and communications are more networked or accessible to outsiders / hackers. As a result the FDA has mandated further requirements to be taken by regulated industries to better control this threat, in validations, CGMP documentation, submissions to the Agency .
Webinar Includes : All the training handouts , certificate ,Q/A and 90 mins Live Webinar
Why Should You Attend
Due to the growth of the cybersecurity threat to electronic records, computer-controlled manufacturing, and medical devices, the US FDA has issued Guidances for Industry, e.g.: 1) "Cybersecurity for Networked Medical Devices Containing Off-the-Shelf (OTS) Software Document", and 2) "Content of Premarket Submissions for Management of Cybersecurity in Medical Devices", and 3) "Postmarket Management of Cybersecurity in Medical Devices" -- Draft. This webinar will focus on the key issues raised by the FDA, not just for devices, but expectations for industry. Cybersecurity in the medical products industries is coming under increased regulatory review. The Agency leaves the how of cybersecurity compliance up to the manufacturer, as long as the principles in the guidances are met in the resulting product and/or system; and on electronic-specific tools / techniques to achieve CGMP compliance . Updates, upgrades, new revisions / releases, service packs, and similar are automatically uploaded to a company's systems, which can pose security risks, with the potential for introduction of compromised code, retrieval of confidential data, data integrity issues, and similar; and render previous computer systems' verification and validations worthless. The necessary role of the system administrator adds another area of concern. This webinar will consider how cybersecurity is introduced into the CGMPs, design control (21 CFR 820.30) for devices, and post-production by the CAPA system, among others. 
Webinar Takeaway
Cybersecurity and the FDA
Key Guidance Documents on Cybersecurity
FDA's enforcement approaches
Network vunerablities issues
Cloud, updates and other concerns
FDA's regulatory approach; Examples
Design, security tools and other requirements
NIST and related cybersecurity considerations
Validation and unique documentation requirements
Why will Benefit
Senior management in Devices, Combination Products
QA / RA
Software development, programming, documentation, testing teams
R&D
Engineering
Production
Operations
Marketing
Consultants; others tasked with product, process, electronic records software V&V responsibilities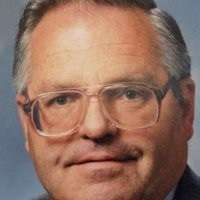 John E. Lincoln
Medical Devices / Regulatory Consultant; also pharma and dietary supplements
Saint George, Utah
John E. Lincoln is Principal of J. E. Lincoln and Associates LLC, a consulting company, with over 32 years experience in U.S. FDA-regulated industries, 18 of which as a full time independent FDA-regulated industry consultant. Mr. Lincoln has worked with companies from start-up to Fortune 100, in the U.S., Mexico, Canada, France, Germany, Sweden, China and Taiwan. He specializes in quality assurance, regulatory affairs, QMS / CGMP audits and problem remediation and FDA responses, new / changed product 510(k)s, process / product / equipment including QMS and software validations, ISO 14971 product risk management files / reports, Design Control / Design History Files, Technical Files. He's held positions in Manufacturing Engineering, QA, QAE, Regulatory Affairs, to the level of Director and VP (R&D).
Our Participants Testimonial
The presentation by Carolyn Troiana today was fantastic, both I and the QA Manager (Aaron Neighbour) loved it and had extensive conversation afterward about it. ( FDA Compliance and Mobile Applications Webinar )
Robert Friedland ( IT Manager) NUTEK BRAVO, LLC.
Thank you for providing the information in such detail. It was helpful to gain the perspective of somebody that has implemented these regulations in a working lab. Virtual Seminar on ( Training on Life cycle Management of Analytical Methods and Procedures - according to new FDA and USP guidelines )
Tracey Kessler ( Director of R&D) CEL-SCI Corporation
I felt the seminar was very helpful and provided good insight for DataIntegrity and what the FDA is looking for per the regulations. ( Current Regulatory Thinking on Data Integrity 2 Days Virtual Seminar )
Margaret A. Clifton ( Manager, Quality Systems) CSL Plasma
The presenters subject matter knowledge is extensive which enables information to be shared in detail. (Training Attended on Risk Based Verification and Validation Planning to Meed US FDA and ISO 13485 Requirements )
Stuart Chisholm (Sr. Principal Device Engineer) Teva Pharmaceuticals
About World Compliance Seminars (WCS)
World Compliance Seminars (WCS) is one stop solution for all your pharmaceutical, biotechnology and medical device certification program needs. The pharmaceutical and medical device training requirements are set forth by the FDA (Food and Drug Administration) and other major regulatory bodies like NIH, EMA, as well as numerous European based national regulatory bodies.
These requirements are important to the training of pharmaceutical reps who are responsible for the education, professional development, and on-the-job training. The training is broken down into different sections to cover a wide variety of topics, including pharmaceutical formulation, pharmaceutical transfer processes , GLP, GMP, Clinical Compliance, Process Validation, Global Regulatory Affairs, Document Management,GMP (Good manufacturing practice) QSR and CMC and many more.
The pharmaceutical and medical device requirements that the FDA has set forth are designed to protect the public's health and safety. Pharmaceutical reps must adhere to all of the regulations and education courses provided by the FDA in order to be considered one of the best in their field. They also must complete ongoing educational opportunities and maintenance programs in order to maintain relevance and career enhancement.