Data Integrity Training Course Description
The objective of this two day seminar is to explore and define the necessary elements in the development and implementation of a Data Integrity program and how to maintain Quality Systems that minimise these issues. This seminar is designed to assist in assuring that your organisation is maintaining itself within cGMP compliance. Case studies to include Warning Letters will be discussed to illustrate the wide array of issues that continue to arise and how to find them within your organisation and your vendors before the regulators find them for you. This seminar represents a great opportunity for a team from your Corporation to attend and mutually benefit each other.
Agenda
DAY 01
(10:00 AM - 4:00 PM EDT)
10.00 AM: Session Start
Overview of Data Integrity – The issues
Background
Purpose/Objective
Definitions
Key definitions within the subject of Data Integrity
Data Integrity
Metadata
Audit Trail
Systems
Determination of the Key Regulatory Requirements to maintain Data Integrity
GMP requirements of Data Integrity
21 CFR 210, 211, and 212 – an explanation of the most common CFR sections
The Most Prevalent 2015 Observations Associated with Data Integrity
A Review of Nineteen Observations
Why do they Repeat Year after Year
A Summary of Data Integrity Issues within:
In-coming Materials
Manufacturing
Laboratory
Training
Finished Products
Documentation
Product Release
DAY 02
(10:00 AM - 4:00 PM EDT)
Key Issues Associated with Data Integrity to include:
Exclusion of Data from Decision Making
Validation of Workflow
Restriction to Computer System Access
Data Integrity Remediation
And Many more
Breakout for Case Studies
Discussion of Case Studies to include recommendations
The breathe of falsification to include laboratory, stability, microbial and batch testing – where did they go wrong?
Hemofarm - Serbia – Microbiological Issues
Unimark – Basic issues with Data Integrity
Megafine Pharma Limited – Liquid Chromatography
Micro Labs LTD – Laboratory Records
Why Import Alerts may share Early Warning Issues
Why do fraudulent records continue to appear – despite a history of Warning Letters
Avoiding Responsibility through Contract Manufacturing and Testing Facilities – Does this work?
Case Studies and recent Warning Letters
Who Will Benefit
Those that will benefit from this program include anyone involved in the incoming materials, manufacturing, laboratory and packaging process within a non-sterile/aseptic pharmaceutical environment.
Quality professionals
Regulatory professionals
Compliance professionals
Manufacturing engineers
Quality engineers
Quality auditors
Quality Control
Microbiology
Document control specialists
Data Integrity has become a non-compliance area often observed by the FDA and reported within Form FDA 483s and Warning Letters. While various governments have observed this on a world-wide basis, the FDA has been reporting its occurrence off-shore with a greater frequency than usually observed within the United States. A lack of Data Integrity hints of a Company being outside of compliance and questions the quality of the product being produced.
Often the initial "hint" of an off-shore problem occurs within FDA "circles" when one first observes an "Import Alert". These Import Alerts don't offer much information other than the country, the Company and the product. However, this becomes a tell-tale signal that a Warning Letter will most likely be issuing within three to four months.
Data Integrity issues may represent very simplistic issues that any auditor may readily observe to those that are so complex that only someone very skilled in the art of auditing can readily find them. During this two day seminar various examples of Data Integrity issues will be reviewed to include how and where to locate them during audits. In addition, breakout sessions will be held to learn from each other and other teams as they review the same data and compare their findings. Interestingly, conclusions developed by the various teams often differ from each other.
Several documents have recently been published by the FDA, MHRA and WHO. The FDA Guidance for Industry, "Data Integrity and Compliance with CGMP" was published as a DRAFT guidance in April 2016. This Guidance was issued to clarify the role of Data Integrity in CGMP for drugs. In March 2015, the MHRA published a Guidance entitled "MHRA GMP Data Integrity Definitions and Guidance for Industry" which mirrored the 2016 FDA document. Other documents include 'GXP' Data Integrity Guidance and Definitions" in March 2018 and "Data Integrity and Compliance With Drug CGMP, Questions and Answers in December 2018". Various source documents to include 21 CFR 210/211, FDA Guidances for Industry, Standard Industry Practices and other International sources will be used to support the conclusions developed by each team during this two day seminar.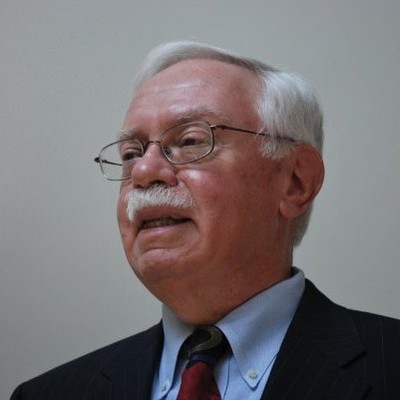 Faculty Barry A. Friedman
Consultant in Biotechnology, Regulatory Compliance and Aseptic Processing Arena
Barry A. Friedman, PhD, is a Consultant in the Biotechnology, Regulatory Compliance and Aseptic Processing Arena. Dr. Friedman possesses over 30 years of industrial managerial experience in various aspects of biopharmaceuticals and medical devices to include regulatory compliance, expert witness testimony, GLP/GMP, quality control, auditing, sterility assurance, microbiological/analytical validations and fermentation technology.
Prior to becoming an independent consultant, Dr. Friedman was associated with Cambrex Bio Sciences, a contract manufacturer of GMP bulk biopharmaceuticals located in Baltimore, Maryland. As the Director of Quality Control, he managed a multi-shift Department of thirty one individuals involved in client management, the receipt and testing of raw materials, environmental monitoring and microbiology, analytical chemistry and QC compliance for the production of Phase 1, 2, 3 and commercial products manufactured from bacteria, yeast and mammalian cells. In this capacity, Dr Friedman enjoyed many client and regulatory interactions, both domestic and international.
Our Participants Testimonial
The presentation by Carolyn Troiana today was fantastic, both I and the QA Manager (Aaron Neighbour) loved it and had extensive conversation afterward about it. ( FDA Compliance and Mobile Applications Webinar )
Robert Friedland ( IT Manager) NUTEK BRAVO, LLC.
Thank you for providing the information in such detail. It was helpful to gain the perspective of somebody that has implemented these regulations in a working lab. Virtual Seminar on ( Training on Life cycle Management of Analytical Methods and Procedures - according to new FDA and USP guidelines )
Tracey Kessler ( Director of R&D) CEL-SCI Corporation
I felt the seminar was very helpful and provided good insight for DataIntegrity and what the FDA is looking for per the regulations. ( Current Regulatory Thinking on Data Integrity 2 Days Virtual Seminar )
Margaret A. Clifton ( Manager, Quality Systems) CSL Plasma
The presenters subject matter knowledge is extensive which enables information to be shared in detail. (Training Attended on Risk Based Verification and Validation Planning to Meed US FDA and ISO 13485 Requirements )
Stuart Chisholm (Sr. Principal Device Engineer) Teva Pharmaceuticals