RAPS - This course has been pre-approved by RAPS as eligible for up to 1.5 credits towards a participant's RAC recertification upon full completion.
Overview
Due to the growth of electronic records and electronic signatures in CGMP documentation, as well as computer-controlled manufacturing, and medical devices, the US FDA has issued a draft Guidance for Industry, outlining its expectations for increased data integrity in this changing environment. This webinar will focus on the key issues raised by the FDA, not just for products and their manufacture, but expectations for all areas of CGMP documentation and compliance in all regulated industries. Data integrity has always been at the top of the list for FDA oversight, and it continues to come under increased regulatory review. The Agency leaves the how of compliance up to the manufacturer, as long as the principles in the guidance are met in the resulting product and/or system; and on electronic-specific tools/techniques to achieve CGMP compliance. How do companies ensure accuracy and integrity of data with the steady stream of updates, upgrades, new revisions/releases, service packs, and similar that are automatically uploaded to a company's systems, which threaten data integrity and security, and can render previous verification and validations worthless (no change control / "line drawn in the sand", and subsequent analysis of change's effect on existing V&V)? This webinar will consider the key areas of concern for data integrity in the CGMPs, product development and manufacture, and post-production by the CAPA system, among others. 
Why Should You Attend
Data integrity is a recent concern for medical products, due to the increased reliance on electronic software, records, and signatures, stand-alone or networked.  
Initially, there were regulations such as 21 CFR Part 11 in the U.S. and Annex 11 in Europe. But more must be done to ensure the integrity of CGMP documents/records/data. As a result, the US FDA has issued a Device Draft Guidance for Industry: "Data Integrity and Compliance With CGMP -- Guidance for Industry", 2016, and a Final Guidance for Pharma, in 2018. Regulatory agencies leave the specifics up to the manufacturer, as long as the principles in the guidance are addressed. Related data integrity issues are addressed by the CGMPs, specifically design control (21 CFR 820.30) for devices, and post-production issues by the CAPA (Corrective and Preventive Action) system, among others. The U.S. FDA has increasingly observed CGMP violations involving data integrity during CGMP compliance inspections. Adding to the problem is BYOD – "Bring Your Own Device"(laptop, tablet, smartphone, or other "smart" device) to the workplace. These growing trends pose problems to the integrity of data. The increasing use of cloud (Internet)-based software to accomplish CGMP tasks, store / retrieve data (data warehousing) and similar uses pose additional problems. 
Webinar Takeaway
Data Integrity and the FDA - then and now

Draft Guidance on Data Integrity

FDA's enforcement approaches

System vulnerabilities, Cloud, updates, and other concerns 

"Documented at Time of Performance"

"Backup Data" - the uncommon meaning

Storage and retrieval"

"Original records," "true copies," or other "accurate reproductions" 

Validation and unique documentation requirements
Who Will Benefit
Senior management in Drugs, Devices, Combination Products, Biologics, Tissue

QA / RA

Software development, programming, documentation, testing teams

R&D

Engineering

Production

Operations

Marketing

Consultants; others tasked with the product, process, electronic records software V&V responsibilities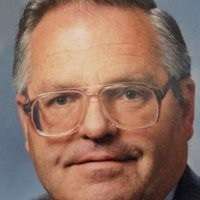 Faculty John E. Lincoln
Medical Devices / Regulatory Consultant; also pharma and dietary supplements
Saint George, Utah
John E. Lincoln is Principal of J. E. Lincoln and Associates LLC, a consulting company, with over 32 years experience in U.S. FDA-regulated industries, 18 of which as a full time independent FDA-regulated industry consultant. Mr. Lincoln has worked with companies from start-up to Fortune 100, in the U.S., Mexico, Canada, France, Germany, Sweden, China and Taiwan. He specializes in quality assurance, regulatory affairs, QMS / CGMP audits and problem remediation and FDA responses, new / changed product 510(k)s, process / product / equipment including QMS and software validations, ISO 14971 product risk management files / reports, Design Control / Design History Files, Technical Files. He's held positions in Manufacturing Engineering, QA, QAE, Regulatory Affairs, to the level of Director and VP (R&D).
1.5 RAC CREDITS

RAPS - This course has been pre-approved by RAPS as eligible for up to 1.5 credits towards a participant's RAC recertification upon full completion.

World Compliance Seminars (WCS) is a Regulatory Affairs Professional Society (RAPS) RA Professional Development Portal provider. World Compliance Seminars is committed to enhancing the ongoing professional development of regulatory affairs professionals and other stakeholders through appropriate regulatory affairs learning activities and programs. World Compliance Seminars has agreed to follow RAPS-established operational and educational criteria