Quality Management Training Overview
In the highly regulated medical device industry, management responsibility and management review are critical concepts in ensuring a suitable Quality Management System (QMS).  It is critical that management establishes a quality policy, quality objectives, and provides adequate resources. However, management often fails to realize the importance of their role with respect to quality. In this course, we'll discuss how to improve awareness, focus, and a culture of quality. Management Review is the key mechanism to keep management informed on the continuing suitability and effectiveness of the Quality Management System. This webinar will cover how to keep management aware and informed.  The webinar will also identify "red flags" or warning signs of problems. 
Why Should You Attend
Management with executive responsibility is responsible for establishing a quality policy and objectives and for demonstrating a commitment to quality.  And management at all levels should be aware of and engaged in quality efforts and customer focus. Yet, they are frequently unaware of their responsibilities, leading to compliance issues, quality problems, and customer dissatisfaction.  Management is unaware of gaps in the quality system and the risk that poses for the company. Even worse, management is blind to the impact on product quality and risk to the customer. This webinar will highlight red-flags and ways to ensure your management understands their responsibilities, in well informed on the health of the QMS, and provides the right level of oversight, attention, and resources.
Webinar Takeaway
This 90-minute webinar will include:
Regulatory Expectations for Management Responsibility and Management Review

Park Doctrine

Lessons Learned

Effective Management Review

How a culture of quality and compliance can encourage clear and transparent communication of risk.

How to prioritize, resource, and implement improvements

Tools for monitoring and communicating risk and improvement over time. 

How to identify residual risk.

Signs that your company culture is taking unnecessary compliance or quality risk.
Who Will Benefit
Quality Systems Specialists
Document Control Specialists
Quality and Compliance Specialists
Auditors
Auditor Managers
Supplier Auditors
Training Specialists
CAPA Specialists
Quality/Compliance leaders, managers, or directors for Medical Device companies
General Managers wanting to learn how to Management Review and expectations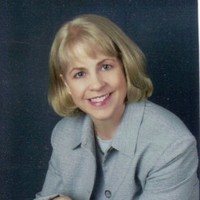 Susanne Manz
Consultant | Educator | Author
Baltimore City County, Maryland, United States
Susanne Manz is an accomplished leader in the medical device industry with emphasis on quality, compliance, and six sigma. She has an extensive background in quality and compliance for medical devices from new product development, to operations, to post-market activities. She has a BS in Biomedical Engineering and an MBA from the University of NM. She earned her Black Belt and Master Black Belt certifications while at Johnson and Johnson.
Susanne also holds Regulatory Affairs Certification (RAC) from RAPS and Certified Quality Auditor (CQA) certification from the American Society for Quality. Susanne has now established a consulting business with a mission to provide services to help medical device companies achieve world-class quality and compliance.