RAPS - This course has been pre-approved by RAPS as eligible for up to 1.15 credits towards a participant's RAC recertification upon full completion.
Training Overview
Product Reliability requirements must be satisfied like all other performance requirements prior to product launch. However, since reliability is a function of time, the methods for verifying that reliability performance has been verified differ than for most other performance characteristics. This webinar will present several approaches for verifying that reliability targets or specifications have been achieved at the desired level of confidence. Specifically, approaches using time-to-failure data to estimate reliability metrics as well as demonstration tests, where minimum reliability may be demonstrated with zero or few failures are discussed. 
 This webinar provides methods that allow the risks of field failures due to inadequate designs or misunderstanding of product use conditions to be managed. Also, the webinar provides options to verify and demonstrate that customer reliability requirements have been achieved. 
Course Objectives
Understand the different between reliability estimation and reliability demonstration
Understand methods for estimating reliability
Develop reliability test plans that optimize available resources (e.g. testing time, number of units)
Achieve confidence that product will perform successfully in the field
Demonstrate that customer reliability requirements have been met
Webinar Takeaway
This program will cover the following topics:
Overview of Reliability
Reliability Metrics and Specifications
Estimating Reliability with Time-to-Failure Data
Confidence Intervals and Bounds
Demonstrating Reliability with zero or few failures
Tradeoffs between Testing Time and Sample Size
Impact of Assumptions on Test Plans
Improving Demonstration Test Power
Who will Benefit
Product Engineers
Reliability Engineers
Design Engineers
Quality Engineers
Quality Assurance Managers
Project / Program Managers
Manufacturing Personnel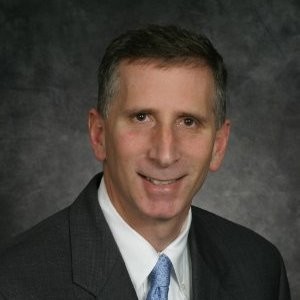 Faculty Steven Wachs
Statistician Specializing in Product Reliability and Quality
Dexter, Michigan, United States

Steven Wachs has 25 years of wide-ranging industry experience in both technical and management positions. Steve has worked as a statistician at Ford Motor Company where he has extensive experience in the development of statistical models, reliability analysis, designed experimentation, and statistical process control.  
Steve is currently a Principal Statistician at Integral Concepts, Inc. where he assists manufacturers in the application of statistical methods to reduce variation and improve quality and productivity. He also possesses expertise in the application of reliability methods to achieve robust and reliable products as well as to estimate and reduce warranty. In addition to providing consulting services, Steve regularly conducts workshops in industrial statistical methods for companies worldwide.

1.15 RAC CREDITS

RAPS - This course has been pre-approved by RAPS as eligible for up to 1.15 credits towards a participant's RAC recertification upon full completion.

World Compliance Seminars (WCS) is a Regulatory Affairs Professional Society (RAPS) RA Professional Development Portal provider. World Compliance Seminars is committed to enhancing the ongoing professional development of regulatory affairs professionals and other stakeholders through appropriate regulatory affairs learning activities and programs. World Compliance Seminars has agreed to follow RAPS-established operational and educational criteria