Excel Spreadsheets - Develop and Validate to Eliminate 483s
11-April, 2023 AT 01:00 PM EST | 10:00 AM PST | 12:00 PM CST
Duration 75 Minutes
WATCH THE VIDEO...Meet the Instructor and Learn More About this Course

Training Overview
Excel spreadsheet validation course will explains how to configure and validate a GxP compliant spreadsheet applications to avoid FDA 483s. Follow the step-by-step instructions as we configure Excel for audit trails, security features, and data entry verification. Faculty David Nettleton will make you understand how to validate your application with minimal documentation. Bring your laptop and use Excel for your own needs. This session will make you a better Excel user, saving you time and costs
Webinar Takeaways
Develop spreadsheet applications that are GxP compliant
Learn how to use Excel's built in 21 CFR Part 11 features
Apply features required for GxP environments without programming macros.
Follow along as we configure Excel for audit trails, security features, data verification, and multiple concurrent users
Validate your application with minimal documentation
Understand what does and does not need to be validated.
How to specify and test your application
Avoid 483s and Warning Letters
How to use cell and file protections
Reduce validation time and costs
Increase compliance while lowering resource needs
Who Will Benefit
All Excel users
IT
QA
QC
Laboratory staff
Managers
Executives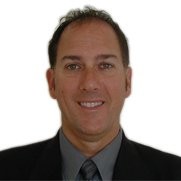 David Nettleton (25 +yrs exp.)
Owner, Computer System Validation and FDA Compliance consultant
Sacramento, California Area
Computer System Validation's principal, David Nettleton is an industry leader, author, and teacher for 21 CFR Part 11, Annex 11, HIPAA, EU General Data Protection Regulation (GDPR), software validation, and computer system validation. He is involved with the development, purchase, installation, operation and maintenance of computerized systems used in FDA compliant applications. He has completed more than 300 mission critical laboratory, clinical, and manufacturing software implementation projects. His most recent book is Software as a Service (SaaS) Risk-Based Validation With Time-Saving Templates, which provides fill-in-the-blank templates for completing a COTS software validation project. 
Our Participants Testimonial
The presentation by Carolyn Troiana today was fantastic, both I and the QA Manager (Aaron Neighbour) loved it and had extensive conversation afterward about it. ( FDA Compliance and Mobile Applications Webinar )
Robert Friedland ( IT Manager) NUTEK BRAVO, LLC.
Thank you for providing the information in such detail. It was helpful to gain the perspective of somebody that has implemented these regulations in a working lab. Virtual Seminar on ( Training on Life cycle Management of Analytical Methods and Procedures - according to new FDA and USP guidelines )
Tracey Kessler ( Director of R&D) CEL-SCI Corporation
I felt the seminar was very helpful and provided good insight for DataIntegrity and what the FDA is looking for per the regulations. ( Current Regulatory Thinking on Data Integrity 2 Days Virtual Seminar )
Margaret A. Clifton ( Manager, Quality Systems) CSL Plasma
The presenters subject matter knowledge is extensive which enables information to be shared in detail. (Training Attended on Risk Based Verification and Validation Planning to Meed US FDA and ISO 13485 Requirements )
Stuart Chisholm (Sr. Principal Device Engineer) Teva Pharmaceuticals