RAPS - This course has been pre-approved by RAPS as eligible for up to 1.5 credits towards a participant's RAC recertification upon full completion.
Overview
The FDA has been increasing its surveillance of regulated industries. While it is a given that companies must meet their regulatory requirements, how company staff handle an audit and interact with FDA inspectors, can mean the difference between a successful and an unsuccessful FDA audit. The cost of an ineffective interaction can be staggering.  
This webinar will begin by discussing and emphasizing the importance of truthfulness to the process – truthfulness in performing the job on a daily basis, truthfulness in completing the regulatory documentation that is so much a part of our regulatory lives, and finally in the context of this webinar, truthfulness when interacting with FDA inspectors.
A key component of this webinar is the discussion of the tricks and techniques that inspectors use to elicit information. How you react and respond when they occur could impact your results.
Other key communications skills will be presented in the context of the inspection and interpersonal exchanges between inspectors and company associates being questioned.
We will complete the webinar by discussing how to handle, in the moment, adverse findings as they are identified by the inspector so as to not compound the issues and severity of the findings.
Why Should You Attend
Importance of truthfulness

Importance of knowledgeability and confidence

FDA Tricks to elicit information

Arguing and challenging

Behavior during the inspection

Importance and role of documentation

Effective communication skills

Being deceptive

Opinion versus fact

Phrases never to say

Handling adverse findings during the inspection
Who Will Benefit
This is an all-inclusive webinar benefiting all individuals within the organization but particularly those in positions of management and supervision. Vice Presidents, Directors, Associate Directors, Managers and Supervisors in ALL functions will benefit from this organization. Significantly, compliance and regulatory who spearhead the inspections and are responsible for compliance readiness, as well as training that should be building on-going training around this subject should also be included.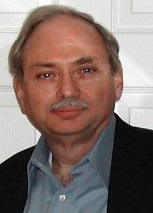 Faculty Charles H. Paul 
President at C. H. Paul Consulting LLC
Tobyhanna, Pennsylvania, United States

Charles H. Paul is the President of C. H. Paul Consulting, Inc. – a regulatory, training, and technical documentation consulting firm. Charles is a management consultant, instructional designer and regulatory consultant and has led C. H. Paul Consulting, Inc. since its inception over 25 years ago. He regularly consults with Fortune 500 pharmaceutical, medical device, and biotechnology firms assisting them in achieving human resource, regulatory, and operational excellence. He is a regular presenter of webinars and on-site seminars in a variety of related subjects from documentation development to establishing compliant preventive maintenance systems.
The firm works globally completing projects throughout the EU, UK, South America, and Asia

1.5 RAC CREDITS

RAPS - This course has been pre-approved by RAPS as eligible for up to 1.5 credits towards a participant's RAC recertification upon full completion.

World Compliance Seminars (WCS) is a Regulatory Affairs Professional Society (RAPS) RA Professional Development Portal provider. World Compliance Seminars is committed to enhancing the ongoing professional development of regulatory affairs professionals and other stakeholders through appropriate regulatory affairs learning activities and programs. World Compliance Seminars has agreed to follow RAPS-established operational and educational criteria