Overview
The purpose of a regulatory inspection is to ensure that your facility is in compliance with FDA rules and regulations. Investigators want to know that product was manufactured appropriately and that the current Good Manufacturing Practices are up to FDA standard. An inspection can be very intimidating to all involved, but it is vital if you want an inspection that results in a satisfactory report.
Companies can prepare and train their staffs effectively for prior inspection management, but once the audit begins, certain difficult situations, requests or issues may arise that may prove hard to manage properly.
In this 90-minute accredited course, you will hear about real life examples of inspection issues on different topics such as Opening Day, Documentation, Tours, SME situations, Safety, and Inspection team situations. We will examine what went right and how the situation may have been handled differently.
Webinar Takeaway
What to expect during an FDA inspection
The opening meeting, daily close out and final meeting
Real-life scenarios and how to properly respond
How to handle difficult questioning, how to properly interact with the inspectors during the course of the audit

Real life scenarios will be examined, how they were handled and what the result was
Tips for a successful audit
Organizing the inspection rooms, teams and conducting the proper pre-audit training
Who Will Benefit
This course will be valuable to all individuals working within or managing a manufacturing program that supports either the R&D development of a new drug product or the manufacture of commercial drug product released to the market and would be beneficial to professionals in:
Quality Control
Quality Assurance
Technical Operations
Contract Manufacturers
Manufacturing and Filling Operations
Research & Development
Regulatory affairs personnel as well as individuals who are responsible for the review or audit of such inspections and reports would likewise find this course very worthwhile.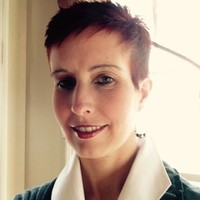 Faculty Danielle DeLucy
Principal/Owner, ASA Training & Quality Consulting, LLC
Gouldsboro, Pennsylvania

Danielle DeLucy, MS, is owner of ASA Training and Consulting, LLC which provides Pharmaceutical and Biologics based companies with training and quality systems assistance in order to meet Regulatory compliance. Prior to this role, Danielle has been in the industry for 15 years serving in numerous Quality Management Roles, such as the Director of Product Quality, the oversight of Sterility Assurance practices and provided QA oversight of numerous filling and packaging operations. Danielle began her QA career as a Quality Control Pharmaceutical Microbiologist at a contract laboratory where she performed various tests for their clients. In the years after, she has held positions in the Quality management arena while increasing her responsibility.