Course Overview
A GAMP® Approach to Data Integrity, Electronic Records and Signatures, and Operation of GxP Computerized Systems - New Course
Data Integrity Training Certificate & Course Materials
Participants in this training course will receive a copy of the copyrighted presentation(s), relevant notes and workshop materials.
A certificate of completion will be issued to participants who successfully complete the assessment.
Assessment
Q/A Session with the faculty
Free On Demand Access for the training after the live session will be sent to all the participants.
Participant Testimonials
The presentation by Carolyn Troiana today was fantastic, both I and the QA Manager (Aaron Neighbour) loved it and had extensive conversation afterwards about it. Thank you WCS for bringing on board such wonderful experts.
Robert Friedland , IT Manager NUTEK BRAVO, LLC.
For me the training was useful in order to clarify requirements from the FDA in regards to the expectation for the Computerised System Validation process. I will definitely recommend this course to others.
Yorlehin Robiou , Quality Systems and Compliance Manager, Jabil Healthcare
Do you know the importance and amount of data being generated to ensure product quality and patient safety continues to grow and proper controls around that data continue to be questioned. Regulatory agencies across the world are noticing a significant increase in data integrity issues. As a result, they are being forced to re-evaluate industry guidance and their enforcement strategies.
Regulatory concerns and warning letters have extended to all areas of the pharmaceutical business, including manufacturing, development, clinical, pharmacovigilance and other areas of the product lifecycle. This course will cover data integrity, electronic records and signatures, and the compliant operation of GxP Computerized Systems to provide the tools and techniques to implement proper controls for data to ensure the integrity and validity of the information throughout the data lifecycle.
Attendee Question from our last Data Integrity workshop answered by the faculty:
What about legacy system in laboratories or anywhere, they are not validated. How does FDA view retrospective validation?
Faculty Answer There has been an impression that FDA does not want to hear a firm's retrospective validation. They are not accepting that. They are not looking or following upon that and the reason is because validation has been around since 1983. If you are a company that is being operating; your system should be validated but if you have legacy system and that for one reason or another have never been validated that's not a reason to ignore it. FDA fray upon retrospective validation. They even think poorly on case that you don't validate at all.
One thing with retrospective validation you can draw off from everything that happens historically with system over time and put that documentation together look at what it should look like. Do you have data showing that you tested the system? Do you have any data showing how you managed it over time? That kind of documentation can be given at the starting point rather than starting from scratch, you can take historical evidence and determine how you can use that as a rational for some part or at least to support your validation effort and then minimise the amount of work you have to do. 
Agenda
DAY 1 - 28 Sep from 11:00 AM EST to 05:00 PM EST
Module 1 - Setting the scene: importance of DI
Compendium on DI

What are the principles of DI

Navigating the maze of DI guidance – which guidance to use for what

Summary of DI observations to date
Break
Module 2 – Why Data Integrity issues occur
What are the top 5 misconceptions of DI

What are the 5 ways to detect DI issues

5 ways to prevent DI issues to occur

What is the Controls Triad for DI

Mitigating the single most DI factor: Human behavior and their drivers
Lunch Break
Group exercise: Assessing a system for DI

Using a checklist for different types of assessments

Group suggests solutions for real world case studies detected during field audits
Break
Module 3 - Addressing specific DI issues
Raw Data management – why significant, applicable predicate rule, DI guidance

Laboratory Controls – what is it, its predicate rule and Table of Contents of its SOP

Audit Trail Review – DI significance and Table of Contents of its SOP

Implementing a Data Integrity remediation Plan – Identifying DI gaps using Gemba walks along with their remediation

Special considerations for Data Integrity Risk assessment using DI Life cycle and Process Flow charts
DAY 2 Sep 29 at 11:00 AM EST to 05:00 PM EST
Module 4 – Recipe for DI success: a process centric approach
What is a process centric approach

What is Cultural excellence and what are its 6 dimensions

Understanding deviant human behaviors and how to address them proactively
Break
Module 5 – Data Integrity issues in the cloud
Regulatory compliance requirements for Cloud use

Sharing DI responsibilities for Cloud use

Data Integrity audit of GxP supplier of Cloud services using SOC 2 process

Validation of DI for Cloud use

Applying FDA's "Case for Quality" for Cloud use
Lunch Break
Module 6 – Implementing Data Integration remediation at a existing facility
Setting up for success: Critical factors to consider for team formation

GEMBA walk checklist

Guidance on how to mitigate DI gaps in existing equipment/systems
Break
Module 7 - Data Integrity by Design and Pharma 4.0
What is the digital manufacturing model

Critical Role of IT in ensuring Data Integrity in Pharma 4.0

Organization's essential Data Integrity Maturity elements for migrating to Pharma 4.0
Objectives
Understand existing USFDA and EU GMP regulations and guidance for data integrity
Learn requirements for a Data Governance program and Data Integrity Assurance plan
Learn how to link data lifecycle to process centric data integrity business processes
How to continually monitor and improve Data Integrity impacting business processes
Data Life Cycle design and controls
Some advanced Data Integrity topics include
Roles and responsibilities of different groups in ensuring data integrity
What data integrity SOPs do auditors expect to see during audits
What is the Data Integrity triad
How to validate Data Integrity impacting business processes
Data Integrity Maturity Model
Developing critical thinking skills
Who Will Benefit
Executive management
Regulatory affairs
Quality assurance/quality control
Legal and compliance officers
Clinical research directors
Consultants/service providers
CAPA specialists
Compliance information managers
GMP compliance officers
GMP training managers
Heads of internal audits
QA documentation managers
QA/QC managers and directors
Quality systems managers
Systems analysts
Training personnel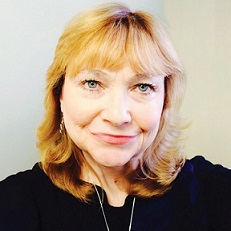 Faculty Carolyn Troiano
Carolyn Troiano has more than 35 years of experience in the tobacco, pharmaceutical, medical device and other FDA-regulated industries.  She has worked directly, or on a consulting basis, for many of the larger pharmaceutical and tobacco companies in the US and Europe, developing and executing compliance strategies and programs