RAPS - This course has been pre-approved by RAPS as eligible for up to 4 credits towards a participant's RAC recertification upon full completion.
Overview
Statistical Process Control charts have been called the Voice of the Process. Progressive manufacturers utilize control charts to "listen" to their processes so that potentially harmful changes will be quickly detected and rectified.  
However, not all SPC programs deliver to their highest capability as there are many elements to get right to achieve maximum utility. Highly effective SPC programs combine technical competencies, such as using an appropriate chart and sample size for the application, with effective management techniques such as enabling operator buy-in and involvement. This webinar provides a comprehensive introduction to SPC methods and tools to help you deploy an effective SPC program.   
Why Should You Attend
The participants will gain a detailed understanding of Statistical Process Control. Various types of control charts and their applications will be discussed. The webinar will cover chart construction, chart interpretation, and ongoing management of the monitoring process. Methods for assessing Process Capability are also covered including the handling of non-normal data. Modern manufacturing processes often need specialized charting techniques and some of these will be introduced. An understanding of the concepts and methods in this webinar are essential to allow SPC to be implemented effectively so that the expected benefits may be realized. 
Webinar Takeaway
This program will cover the following topics:
The Purpose of SPC
Understanding Variation and Basic Statistics
Terminology and Key Concepts (e.g. Control Limits, Sources of Variation)
Traditional Control Charts for Monitoring Variables
Interpreting Charts (Signals of Special Cause Variation)
Effective Sampling Strategies/Sample Sizes
Process Capability Assessments
Who Will Benefit
Quality & Process Engineers
Quality Technicians
SPC Supervisors
Production Supervisors
Personnel involved in process development and validation
Manufacturing/Operations Personnel
Process Improvement Personnel
Supplier Quality Personnel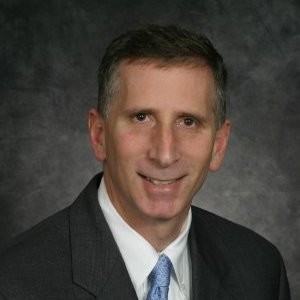 Faculty Steven Wachs
Statistician Specializing in Product Reliability and Quality
Dexter, Michigan, United States

Steven Wachs has 25 years of wide-ranging industry experience in both technical and management positions. Steve has worked as a statistician at Ford Motor Company where he has extensive experience in the development of statistical models, reliability analysis, designed experimentation, and statistical process control.  
Steve is currently a Principal Statistician at Integral Concepts, Inc. where he assists manufacturers in the application of statistical methods to reduce variation and improve quality and productivity. He also possesses expertise in the application of reliability methods to achieve robust and reliable products as well as to estimate and reduce warranty. In addition to providing consulting services, Steve regularly conducts workshops in industrial statistical methods for companies worldwide.

4.0 RAC CREDITS

RAPS - This course has been pre-approved by RAPS as eligible for up to 4 credits towards a participant's RAC recertification upon full completion.

World Compliance Seminars (WCS) is a Regulatory Affairs Professional Society (RAPS) RA Professional Development Portal provider. World Compliance Seminars is committed to enhancing the ongoing professional development of regulatory affairs professionals and other stakeholders through appropriate regulatory affairs learning activities and programs. World Compliance Seminars has agreed to follow RAPS-established operational and educational criteria