RAPS - This course has been pre-approved by RAPS as eligible for up to 3 credits towards a participant's RAC recertification upon full completion.
Overview
What are Good Manufacturing Practices? They are a set of practices that are required to comply with regulations and industry standards that insure that your products are effective as claimed and are pure and defect free. GMPs minimize the risks associated with processing and manufacturing products. Every country to include the US with the FDA has their own set of governing GMP regulations. Some of these regulations are harmonized with others while some are not.   They are not guidelines…they have the weight of law. They essentially dictate how work and the workers executing that work must conduct their work activities. GMPs touch upon virtually every aspect of work life and the processes that are performed as integral components of that work.
GMPs govern the methods used in, and the facilities and controls used for, the design, manufacture, packaging, labeling, storage, installation, and servicing of all finished products intended for human use.
The purpose of these regulation? It is very simple – to ensure that medical/medicinal are safe and effective. Achieving this safety and effectiveness requirement however is not so simple. It is achieved by implementing what is known as a Quality System consisting of many regulatory requirements as specified in the governing regulations that must be:
Documented in the form of Standard Operating Procedures and Work Instructions

Integrated into the fabric of how the business executes the activities required to place a medical/medicinal product into the marketplace

Be managed on a daily basis to ensure the organization's compliance to the tenants of the regulation

Be provable when externally audited to verify its effectiveness and compliance with the regulation
Why Should You Attend
Why should you attend this webinar and why is it important to you? If you work within regulated medical product industries, almost everything that you do every day is somehow touched by this regulation. Ignorance of the sections of this regulation is no excuse for non-compliance. It takes a complete thorough understanding of the regulation to ensure your compliance to it. This webinar will provide that level of understanding and some basic guidance to assure compliance.
Webinar Takeaway
What are the regulations governing Good Manufacturing Practices?
Quality Management
Personnel
Premises and equipment
Documentation
Production
Quality Assurance
Materials management
Production and in-process controls
Packaging and labeling
Storage and distribution
Laboratory controls
Validation
Change control
Rejection and re-use of material
Complaints and recalls
Supplier controls
Who Will Benefit
Anyone involved in the production of GMP regulated medicinal products – pharmaceuticals, medical devices, and biologics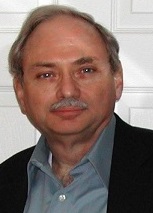 Faculty Charles H. Paul 
President at C. H. Paul Consulting LLC
Tobyhanna, Pennsylvania, United States

Charles H. Paul is the President of C. H. Paul Consulting, Inc. – a regulatory, training, and technical documentation consulting firm. Charles is a management consultant, instructional designer and regulatory consultant and has led C. H. Paul Consulting, Inc. since its inception over 25 years ago. He regularly consults with Fortune 500 pharmaceutical, medical device, and biotechnology firms assisting them in achieving human resource, regulatory, and operational excellence. He is a regular presenter of webinars and on-site seminars in a variety of related subjects from documentation development to establishing compliant preventive maintenance systems.
The firm works globally completing projects throughout the EU, UK, South America, and Asia

3.0 RAC CREDITS

RAPS - This course has been pre-approved by RAPS as eligible for up to 3 credits towards a participant's RAC recertification upon full completion.
World Compliance Seminars (WCS) is a Regulatory Affairs Professional Society (RAPS) RA Professional Development Portal provider. World Compliance Seminars is committed to enhancing the ongoing professional development of regulatory affairs professionals and other stakeholders through appropriate regulatory affairs learning activities and programs. World Compliance Seminars has agreed to follow RAPS-established operational and educational criteria