Training Overview
The Good Laboratory Practice regulations describe the minimal standards for conducting nonclinical laboratory studies that support or are intended to support applications for research or marketing permits for products regulated by FDA or EPA such as animal food additives, human and animal drugs, medical devices for human use, biological products, electronic products, or pesticide products.
The Good Clinical Practices regulations pertain to studies utilizing human subjects or clinical studies. While the GLPs do not specifically pertain to basic exploratory studies carried out to determine whether a test article has any potential utility or, for FDA studies only, to determine the physical or chemical characteristics of a test article, adherence to their principles will further ensure the accuracy of any results achieved. And the GMPs pertain to the manufacture of products to be used in trials and then in release to the field/public.
Why you should Attend.
It will evaluate the requirements for how basic Quality Management System (QMS) expectations/requirements are addressed in this environment.
The seminar with evaluate pharma GMPs and 21 CFR 58 and associated regulations to see how the GLPs can be implemented in the real world to achieve FDA requirements and ensure the accuracy and repeatability/reproducibility of lab results. There will be a detailed analysis of the applicable regulations for the industry. Subject areas considered are:
Lab / Clinical / Manufacturing Control / Systems
Facilities and Equipment
Documentation and Records
Materials Management
Personnel / Assignments
Validation
The Lab GLPs, IRBs/GCPs, and company CGMPs
Agenda:
Key Regulatory Expectations
GLP/ GCP / GMP specifics
Systems, Personnel, Facilities
Required documentation/records
Control of equipment/test material/samples
Laboratory Controls in the CGMPs
Clinical documents
CGMP requirements
Validations
Who Will Benefit:
Senior management in Devices, Pharma, and Combination Products
QA / RA
Medical Products Development and Testing Teams
R&D
Engineering
Production
Operations
Marketing
Consultants: others tasked with Medical Product Development, Manufacturing, Logistics, and V&V Responsibilities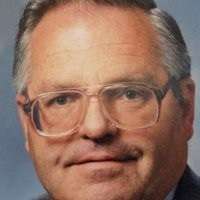 Know Your Faculty   

John E. Lincoln, is Principal of J. E. Lincoln and Associates LLC, a consulting company with over 36 years experience in U.S. FDA-regulated industries, 22 of which are as an independent consultant. John has worked with companies from start-up to Fortune 100, in the U.S., Mexico, Canada, France, Germany, Sweden, China and Taiwan. He specializes in quality assurance, regulatory affairs, QMS problem remediation and FDA responses, new / changed product 510(k)s, process / product / equipment QMS and software validations, ISO 14971 product risk management files / reports, Design Control / Design History Files, Technical Files, CAPA systems and analysis.

4.0 RAC CREDITS

RAPS - This course has been pre-approved by RAPS as eligible for up to 4.0 credits towards a participant's RAC recertification upon full completion.

World Compliance Seminars (WCS) is a Regulatory Affairs Professional Society (RAPS) RA Professional Development Portal provider. World Compliance Seminars is committed to enhancing the ongoing professional development of regulatory affairs professionals and other stakeholders through appropriate regulatory affairs learning activities and programs. World Compliance Seminars has agreed to follow RAPS-established operational and educational criteria