Overview
Within a Manufacturing Environment, cGMP microbiological issues always arise that require addressing. Whether the facility is considered to be a Controlled or Classified environment, whether it is manufacturing non-sterile or aseptically filled product, the Microbiology Environment of the product is critical to assuring products leave the facility with the microbiology specifications in control. As the facility is examined in additional detail, the environment also must be considered. Both airborne viable and non-viable particulate considerations must be explored and controlled within all areas from ISO 5 to 8. The water systems, which include potable water, purified water, and water for injection, will also be explored regarding their specifications, maintenance, and compliance.
The objective of this live, interactive Executive Conference Corp (ECC) webinar is to obtain an enhanced understanding as well as a "refresher" of what requirements exist for the microbiologist throughout the production environment from in-coming through final release. A review of Case Studies/Warning Letters pertinent to all phases of the microbiologist's environment will be reviewed to enhance the learning benefits. Please plan to attend this with an interdisciplinary team to share this information.
Webinar Takeaway
To Gain an overall review of cGMP and those sections of 21 CFR 211 that impact microbiology within the Manufacturing environment

Review USP, 21 CFR 211, EP, Canadian, ISO and various FDA Guidances that impact microbiological issues throughout the cGMP environment for the microbiologist within manufacturing/QC operations

Determine how to control numbers/species of microorganisms within the manufacturing environment with disinfectants and antiseptics USP<1072>

Review how to control water systems (PW/WFI) within a manufacturing environment

Study how OOT, OOS and CAPAs impact all aspects of the microbiological environment

Review various Case Studies that involve Form FDA 483s and Warning Letters
Who Will Benefit
Quality Assurance
Regulatory Compliance
Quality Control
Facilities
Manufacturing
Validation
In-Coming Materials
Project Managers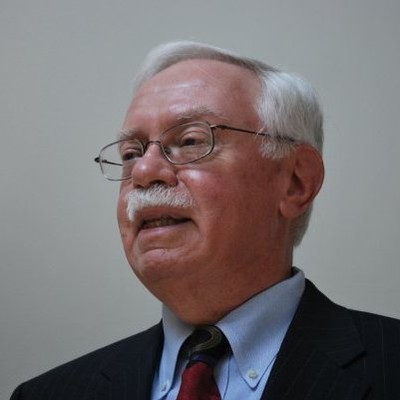 Faculty Barry A. Friedman
Consultant in Biotechnology, Regulatory Compliance and Aseptic Processing Arena
Barry A. Friedman, PhD, is a Consultant in the Biotechnology, Regulatory Compliance and Aseptic Processing Arena. Dr. Friedman possesses over 30 years of industrial managerial experience in various aspects of biopharmaceuticals and medical devices to include regulatory compliance, expert witness testimony, GLP/GMP, quality control, auditing, sterility assurance, microbiological/analytical validations and fermentation technology.
Prior to becoming an independent consultant, Dr. Friedman was associated with Cambrex Bio Sciences, a contract manufacturer of GMP bulk biopharmaceuticals located in Baltimore, Maryland. As the Director of Quality Control, he managed a multi-shift Department of thirty one individuals involved in client management, the receipt and testing of raw materials, environmental monitoring and microbiology, analytical chemistry and QC compliance for the production of Phase 1, 2, 3 and commercial products manufactured from bacteria, yeast and mammalian cells. In this capacity, Dr Friedman enjoyed many client and regulatory interactions, both domestic and international.
Our Participants Testimonial
The presentation by Carolyn Troiana today was fantastic, both I and the QA Manager (Aaron Neighbour) loved it and had extensive conversation afterward about it. ( FDA Compliance and Mobile Applications Webinar )
Robert Friedland ( IT Manager) NUTEK BRAVO, LLC.
Thank you for providing the information in such detail. It was helpful to gain the perspective of somebody that has implemented these regulations in a working lab. Virtual Seminar on ( Training on Life cycle Management of Analytical Methods and Procedures - according to new FDA and USP guidelines )
Tracey Kessler ( Director of R&D) CEL-SCI Corporation
I felt the seminar was very helpful and provided good insight for DataIntegrity and what the FDA is looking for per the regulations. ( Current Regulatory Thinking on Data Integrity 2 Days Virtual Seminar )
Margaret A. Clifton ( Manager, Quality Systems) CSL Plasma
The presenters subject matter knowledge is extensive which enables information to be shared in detail. (Training Attended on Risk Based Verification and Validation Planning to Meed US FDA and ISO 13485 Requirements )
Stuart Chisholm (Sr. Principal Device Engineer) Teva Pharmaceuticals