Overview
In FDA's Guide to Inspections of Pharmaceutical Quality Control Laboratories (7/93), it is stated "The pharmaceutical quality control laboratory serves one of the most important functions in pharmaceutical production and control.
A significant portion of the CGMP regulations (21 CFR 211) pertain to the quality control laboratory and product testing." Good documentation practices are expected to assure they are accurate, legible and traceable to name a few. The lack of such good documentation practices is routinely cited in FDA 483 observations.
This 90-minute accredited course is designed to provide sound training on "good documentation practices" in the laboratory. Good Documentation Practices (GDP) are a "current" industry practice that is reviewed and cited by federal regulators when audited. Pharmaceutical/Biological document are legal documents that are controlled by all regulatory agencies. The person or persons responsible for filling out these documents accepts the consequences if the documents are not filled out according to good documentation practices.
Webinar Takeaway
What is the definition of good documentation practices?
Examples of documentation practices that should be avoided.
Review of examples of good documentation practices and what they apply to.
Review of practices for correcting mistakes or when space is limited for comments
Review of FDA 483 citations give to companies
Interactive Q&A Session
Who Will Benefit
This course is intended for Lab Analysts, Supervisors and Managers in Pharmaceutical or Biological Laboratories who are responsible for generating, reviewing, evaluating or approving test results for active pharmaceutical ingredients (APIs) or finished pharmaceutical dosage forms in a regulated environment. This course will benefit individuals in: - R&D - Quality Control - Quality Assurance - Technical Operations Regulatory affairs personnel responsible for the review of such data will also benefit from this course.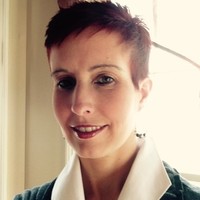 Faculty Danielle DeLucy
Principal/Owner, ASA Training & Quality Consulting, LLC
Gouldsboro, Pennsylvania

Danielle DeLucy, MS, is owner of ASA Training and Consulting, LLC which provides Pharmaceutical and Biologics based companies with training and quality systems assistance in order to meet Regulatory compliance. Prior to this role, Danielle has been in the industry for 15 years serving in numerous Quality Management Roles, such as the Director of Product Quality, the oversight of Sterility Assurance practices and provided QA oversight of numerous filling and packaging operations. Danielle began her QA career as a Quality Control Pharmaceutical Microbiologist at a contract laboratory where she performed various tests for their clients. In the years after, she has held positions in the Quality management arena while increasing her responsibility.