Training Overview
During an inspection, FDA personnel will take a great deal of time reviewing your company's CAPA system. What will they look for? This session will discuss all the documents used by FDA to train their inspectors to review your CAPA system, some of which you may not be familiar with.
Also contained in this session will be a section-by-section summary of the CAPA subsection of the QSIT, the document by which FDA inspectors operate during an inspection, as well as straightforward proven recommendations how your company can use that same document in your preparation. 
Why Should You Attend
CAPA is the most cross-functional of all subsystems of your QMS. Firms have different CAPA processes which utilize different definitions and terminology for the same meanings. Having advance knowledge and awareness of what to expect during the FDA inspection will drastically assist your firm in the ability to anticipate the inspector's questions, and how to "translate" your CAPA system into what the inspector is looking for. 
Webinar Takeaway
Documents Used by FDA Inspectors
Operations Manual (IOM)
CAPA Implications, by Section
Requirements
Recommended Methods of Compliance for Each Requirement
CPG Manual 7382.845
CAPA Implications, by Section
Requirements
Recommended Methods of Compliance for Each Requirement
QSIT Manual
Description of each CAPA Inspectional Objectives
Description/explanation
Recommended Methods of Compliance
Training Objectives
Understanding of CAPA implications in all FDA Inspection documents
Expectation of FDA inspector's practices
Recommended practices to assure compliance with each topic reviewed by FDA inspector
How to prepare your team for FDA inspection
Who Will Benefit
This webinar will provide valuable assistance to all regulated companies, since a CAPA program is a requirement across the Medical Device, Diagnostic, Pharmaceutical, and Biologics fields. The employees who will benefit include:
CAPA Coordinators
Executive Management
R&D Management
Regulatory management
QA management
Consultants
Quality system auditors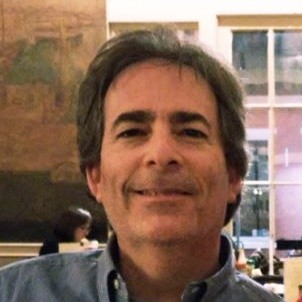 Jeff Kasoff
Regulatory Compliance and Quality Assurance ► FDA QSR, ISO 13485/9001 ► Operational Excellence -Remote Consultations
York, Pennsylvania, United States
Jeff Kasoff, RAC, CMQ/OE has more than 30 years of experience in Quality and Regulatory management. Over that time, Jeff has implemented and overseen quality system operations and assured compliance, at all sizes of company, from start-up to more than $100 million in revenue. This multi-faceted experience makes Jeff uniquely qualified to address compliance issues across the entire range of company sizes. 
Jeff has also been primary liaison with FDA inspectors and notified body auditors, giving him first-hand experience with the most common issues surfaced by regulatory agencies. 
Jeff received his Regulatory Affairs Certification from RAPS, his Manager of Quality and Organizational Excellence certification from ASQ, and his Lean Black Belt from IIE.
Our Participants Testimonial
The presentation by Carolyn Troiana today was fantastic, both I and the QA Manager (Aaron Neighbour) loved it and had extensive conversation afterward about it. ( FDA Compliance and Mobile Applications Webinar )
Robert Friedland ( IT Manager) NUTEK BRAVO, LLC.
Thank you for providing the information in such detail. It was helpful to gain the perspective of somebody that has implemented these regulations in a working lab. Virtual Seminar on ( Training on Life cycle Management of Analytical Methods and Procedures - according to new FDA and USP guidelines )
Tracey Kessler ( Director of R&D) CEL-SCI Corporation
I felt the seminar was very helpful and provided good insight for DataIntegrity and what the FDA is looking for per the regulations. ( Current Regulatory Thinking on Data Integrity 2 Days Virtual Seminar )
Margaret A. Clifton ( Manager, Quality Systems) CSL Plasma
The presenters subject matter knowledge is extensive which enables information to be shared in detail. (Training Attended on Risk Based Verification and Validation Planning to Meed US FDA and ISO 13485 Requirements )
Stuart Chisholm (Sr. Principal Device Engineer) Teva Pharmaceuticals