Introduction
Recent US FDA inspections indicate the past ways of doing things will no longer be acceptable. Increasingly reports from the field indicate that the Agency is using high-profile cases to drive compliance to smaller companies and suppliers. See how the on-site CGMP compliance audit is changing and the FDA focus is shifting. Recognizing what to expect during an FDA inspection enables a medical device manufacturer to effectively prepare for the inspection. This webinar will focus on how to prepare domestic and foreign medical device manufacturers selling to the U.S. to recognize and prepare for FDA pre- and post-market inspections.
As a medical device manufacturer, you have the responsibility to adhere to the highest product standards and serve the intended purpose. Be it the simplest device to check regular health parameters or a surgical assistance device – it is essential to pass the audits conducted by international regulatory agencies.
The agencies evaluate your device, its features, quality, and make sure it complies with the laws stated by the government. Since a medical device industry audit comprises multiple systematic layers, you will likely miss certain criteria. As a result, it might hamper the license of your manufacturing unit.
To do away with such risks, World Compliance Seminars have come up with well-curated instructor-led seminar to help you understand the depths of medical device audits.
Course Overview 
There has been a major shift in the emphasis of U.S. FDA CGMP compliance audits over the past few years.
This change in focus has a major impact on individual compliance objectives, efforts and measurements of success. The Agency has come under increasing negative publicity due to recent food, device, drug, vacine and infant formula shortage problems. This affects the Agency's approach to audits and their expectations for companies, with emphasis on the key CGMP areas under QSIT. This course focuses on identifying FDA inspection criteria, resources (including key standard operating procedures such as CP 7382.845) and practices used to plan, conduct, and assess inspections of medical device manufacturers. It walks participants through a "typical" new, tougher CGMP compliance audit. It will figuratively "look over the shoulder" of an investigator as they walk though a device plant and perform an audit, based on the always changing regulatory climate.
Since customers cannot perform these audits and differentiate between a good and a poor quality product - it is the responsibility of government bodies to ensure medical device safety. Additionally, these quality management system clearances are required for the marketing of the product in an appropriate way.
These audits are essential to move on to surveillance and recertification audits. Even though the frequency of audits depends on the class of medical device, it is crucial to meet the basic criteria in all the audits.
Agenda
Below is the agenda of this audit readiness training to help you understand the content of the course in detail. 
Identify key requirements of the FDA's Quality System (21 CFR Part 820) 
Key similarities and differences between 21 CFR Part 820, ISO 13485:2016, and the tougher FDA positions
The key focus of FDA's Quality System Inspection Technique (QSIT) - 15 to 7 to 4
A typical FDA CGMP inspection sequence
Documentation/records issues
Design Control / Design and Development Planning
Virtual Inspections / Audits
Preparation for FDA Inspections
What to immediately do after notification of the inspection
Immediate, full, and sequential inspection responses to the Agency
People Also Ask
Q1 What does this audit readiness training cover for unannounced audits?
The instructor briefly talks about the frequency and conditions of an unannounced audit by regulatory bodies. Hence, the course talks about the requirements to be fulfilled by the manufacturer in terms of design, process, and storage.
Q2 What does the instructor talk about FDA audits?
The instructor describes the process and how to be ready for four different types of audits conducted by the FDA. These include:
      Pre-Approval Inspections

      Routine Inspections

      Compliance Follow-Up Inspections

     "For Cause" Inspections
Q3 Does the seminar include details on conducting internal audits?
Yes. Internal audits are essential for the medical device manufacturing unit and the seminar includes a brief explanation on how to plan them effectively. 
Who will benefit from this seminar?
This seminar is tailor-made for the entire quality management team in a medical device manufacturing unit. Below are some professionals who will benefit from this training:
      

Managers & Supervisors

: Assess the quality of work and guide beginners to keep the protocol uniform in all the steps

      

Quality Analysts & Internal Auditors

: Makes it easier to figure out loopholes and bridge the gaps before the final FDA or EPA inspections

      

Production Team

: Helps them get a clear idea of how to regulate the entire process to make it favourable for the product during audits and inspections

      

Scientists & Research Associates

: As a principal investigator, you will be able to direct the entire course of the experiment for the team

      All Personnel Involved in a U.S. FDA-Regulated Environment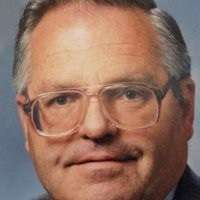 Know Your Faculty

John E. Lincoln is the principal of JE Lincoln and Associates LLC with 33 years of consultancy experience. He has worked in Fortune 100 companies across the globe. Due to his experience in regulatory affairs, product risk management, design controls, and technical documentation, he has published peer-reviewed articles in reputed journals. John is an internal member contributing to the Journal of Validation Technology and loves teaching these concepts. 

4.0 RAC CREDITS

RAPS - This course has been pre-approved by RAPS as eligible for up to 4.0 credits towards a participant's RAC recertification upon full completion.

World Compliance Seminars (WCS) is a Regulatory Affairs Professional Society (RAPS) RA Professional Development Portal provider. World Compliance Seminars is committed to enhancing the ongoing professional development of regulatory affairs professionals and other stakeholders through appropriate regulatory affairs learning activities and programs. World Compliance Seminars has agreed to follow RAPS-established operational and educational criteria