Medical Device Single Audit Program Overview
This course will give an introduction into the Medical Device Single Audit Program (MDSAP) and how to adjust your internal audit program. The introduction will give an overview about the requirements for the quality management system and how to conduct an internal audit with MDSAP requirements to check, if your quality management system meet all MDSAP requirements.
Why Should You Attend
You should attend this webinar to understand, what how is MDSAP working in relation to your internal audit program and how to adjust your internal audit program and finally how to conduct an internal audit according MDSAP requirements.
This webinar will give you a clear structured overview and introduction, how to apply MDSAP-Requirements in your internal audit program and to conduct internal audits with MDSAP requirements. First you learn to identify the relevant requirements, second you learn how to implement the identified requirements into your audit program. The course based on the MDSAP Companion-Document, issued by the FDA.
Areas Covered
What is the Medical Device Single Audit Program (MDSAP)?
Which Companies must have MDSAP?
Which Companies should have MDSAP?
How to setup and audit program under MDSAP?
How to conduct an audit under MDSAP?
How the MDSAP-Audit is working?
Frequently Asked Questions
Can ORA perform a surveillance inspection of a combination product at a firm participating in the Medical Device Single Audit Program (MDSAP)?
How will MDSAP ensure that every RA has the same evaluation standards for the Auditing Organization?
How do I find out more specific information on the documents, policies, and procedures used in the MDSAP?
Can industry provide input into MDSAP documents or the program in general?
What is the best way to determine what is expected of the Auditing Organizations with regard to multiple jurisdictions?
Can Contract Research Organizations participate in MDSAP and What about Certified Quality Auditors?
If an RA decides to change its GMP/QMS or Regulatory requirements, how will the changes be incorporated into MDSAP?
Can an Auditing Organization contest an unfavorable recognition decision or a nonconformity and its grading?
How do Auditing Organizations ensure that duplicate efforts are not performed during an audit of a manufacturer that sells in multiple jurisdictions?
How are nonconformities that are identified during an MDSAP audit managed? What is the timeline for a manufacturer to respond to nonconformities?
Who Will Benefit from Medical Device Single Audit Program (MDSAP)
CEO's of companies, which sell to Australia, Brazil, Canada, Japan or US
Regulatory Affairs Managers of Companies, which sell to Australia, Brazil, Canada, Japan or US
Quality Managers of Companies, which sell to to Australia, Brazil, Canada, Japan or US
Quality Representatives of Companies, which sell to Australia, Brazil, Canada, Japan or US
Other managers, which need to deal with regulatory or quality guidelines
Medical Device Manufacturers, who develop, manufacture and / or sell to US, CAN, BR, AUS, JP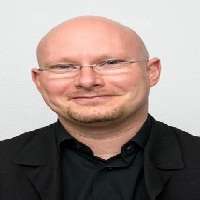 Frank Stein
Liestal, Basel-Country, Switzerland
Lead Auditor - Tutor - Speaker - QM - RA - Medical Devices / SaMD / MDSW - MDR - MDSAP - ISMS - TISAX
Dr. H.C. Frank Stein, Medical engineer, medical engineering experience since 25 years, clinical and research experience in cardiac surgery and cardiology, industrial experience in ophthalmology, neurology, traumatology and dental implants, active implants, active devices, international project and regulatory consulting experience in Europe, North-America, Asia, Australia, Arabic Countries, Latin-America.
Our Participants Testimonial
The presentation by Carolyn Troiana today was fantastic, both I and the QA Manager (Aaron Neighbour) loved it and had extensive conversation afterward about it. ( FDA Compliance and Mobile Applications Webinar )
Robert Friedland ( IT Manager) NUTEK BRAVO, LLC.
Thank you for providing the information in such detail. It was helpful to gain the perspective of somebody that has implemented these regulations in a working lab. Virtual Seminar on ( Training on Life cycle Management of Analytical Methods and Procedures - according to new FDA and USP guidelines )
Tracey Kessler ( Director of R&D) CEL-SCI Corporation
I felt the seminar was very helpful and provided good insight for DataIntegrity and what the FDA is looking for per the regulations. ( Current Regulatory Thinking on Data Integrity 2 Days Virtual Seminar )
Margaret A. Clifton ( Manager, Quality Systems) CSL Plasma
The presenters subject matter knowledge is extensive which enables information to be shared in detail. (Training Attended on Risk Based Verification and Validation Planning to Meed US FDA and ISO 13485 Requirements )
Stuart Chisholm (Sr. Principal Device Engineer) Teva Pharmaceuticals
About World Compliance Seminars (WCS)
World Compliance Seminars (WCS) is one stop solution for all your pharmaceutical, biotechnology and medical device certification program needs. The pharmaceutical and medical device training requirements are set forth by the FDA (Food and Drug Administration) and other major regulatory bodies like NIH, EMA, as well as numerous European based national regulatory bodies.
These requirements are important to the training of pharmaceutical reps who are responsible for the education, professional development, and on-the-job training. The training is broken down into different sections to cover a wide variety of topics, including pharmaceutical formulation, pharmaceutical transfer processes , GLP, GMP, Clinical Compliance, Process Validation, Global Regulatory Affairs, Document Management,GMP (Good manufacturing practice) QSR and CMC and many more.
The pharmaceutical and medical device requirements that the FDA has set forth are designed to protect the public's health and safety. Pharmaceutical reps must adhere to all of the regulations and education courses provided by the FDA in order to be considered one of the best in their field. They also must complete ongoing educational opportunities and maintenance programs in order to maintain relevance and career enhancement.