Overview
The process to bring a drug to the commercial market involves a validation life cycle, which includes product and process design, facility and equipment qualification, process and product validation studies, and continuing evaluation. This course will provide an overview of the process, and suggest approaches that may be considered.
Why Should You Attend
To learn the required parts of a drug's validation life cycle, and ways to satisfy the requirements of each component.
Learning Objectives
Understand what must be accomplished during EQ, IQ/OQ, PQ, and PV

Learn methods to assure smooth transfer from lab to production equipment

Learn approaches to establish correlation between development and production freeze dryers

Understand challenges of moving from non-controlled to GMP environments

Learn a QbD approach to product and process design and management

Learn post-validation approach for managing deviations during production activities
Webinar Takeaway
Dryer correlation

Tech transfer

Validation

Quality by Design

Deviation management 
Who Will Benefit
Professionals in Quality Control
Quality Assurance
Validation
R&D Groups
Biochemists
Pilot Plant Operators
Chemical Engineers
Production Supervisors
Chemists
Equipment Maintenance
Mechanical Engineers
The course will also benefit those in other departments who find lyophilization among their responsibilities.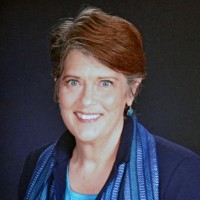 Faculty Lisa Hardwick Thompson 
Pharmaceutical Lyophilization Expert at Lyo Blackboard LLC
Nashville, Indiana, United States
Lisa Hardwick Thompson is a pharmaceutical technology consultant and educator with quality, regulatory, product/process development, and technical management experience at Cook Medical, Baxter, Catalent, and start-up businesses. During her career based in the pharmaceutical CMO sector, her expertise has been dedicated to the creation and/or transfer of clinical and commercial formulations and processes, specifically focused on lyophilized parenteral drug products. Her current role at Lyo Blackboard is devoted to consultation and education in the field of lyophilization.