RAPS - This course has been pre-approved by RAPS as eligible for up to 1 credits towards a participant's RAC recertification upon full completion.
Overview
Project management is not easy, but it can be particularly challenging and stressful when you have many resources to manage. It's a crucial project aspect that needs to be handled carefully because if you don't get it right, your project will not succeed.
Resources are the means we use to achieve project objectives. One of our primary resources is people – people with the applicable skills and competencies to meet the challenges of the project. When those people are improperly allocated or overworked or over-extended your project will grind to a halt.
Effectively managing your project resources is foundational to project planning and although important in the initial phases of project management planning, it is essential after you have finalized your work breakdown structure and have determined the dependencies among the established work packages.
This webinar will discuss determining and managing your project resources. Without resources your project engine has no fuel. Mismanaged, misallocated, or underutilized project resources are a project risk factor that must be thoughtfully and carefully considered.
Projects fail for many reasons. One of those reasons is concerned with the inability of a team to work effectively together. Failure to develop your team effectively, is a prescription for project failure. Teams must have a clear and concise set of expectations, team operating procedures, and attainable project objectives, as well as a total and complete understanding of the objectives of the project.
Accidental project managers often fail to address this key aspect of project management.  Team members make the project happen. It cannot happen without them. But team members and the team must be nurtured, developed, and managed to translate the loose organization of experts into a single-focused working project team.
The key to achieving success with your project is the people you assign to it, how well you develop the team, and sustaining team member's ongoing commitment to the successful completion of their portion of the project. In this webinar, the team development process will be detailed from the point of receipt of the project through the determination, formation, and makeup of the team, to team management.
Webinar Takeaway
Defining your project resources – what are they and why are they important?
Conducting the resource needs analysis.
The inputs to resource planning.
Estimating your resources.
Resource acquisition.
Resource leveling.
Human resource planning.
Resource allocation.
Define the roles of each team function.
Explain the purpose of the Responsibility Assignment Matrix.
Create a Responsibility Assignment Matrix.
Finalize team member project assignments.
Utilize resources from outside the organization.
Schedule and conduct project meetings.
Who Will Benefit
Any member of a cross functional project team that has the potential opportunity to lead that project.

Engineers

Marketing Associates

Product Managers

Program Managers

Contract Managers

Project Managers

Research & Development Associates, Managers, and Directors

Design Engineers

 

Manufacturing Managers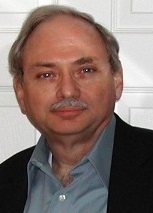 Faculty Charles H. Paul 
President at C. H. Paul Consulting LLC
Tobyhanna, Pennsylvania, United States

Charles H. Paul is the President of C. H. Paul Consulting, Inc. – a regulatory, training, and technical documentation consulting firm. Charles is a management consultant, instructional designer and regulatory consultant and has led C. H. Paul Consulting, Inc. since its inception over 25 years ago. He regularly consults with Fortune 500 pharmaceutical, medical device, and biotechnology firms assisting them in achieving human resource, regulatory, and operational excellence. He is a regular presenter of webinars and on-site seminars in a variety of related subjects from documentation development to establishing compliant preventive maintenance systems.
The firm works globally completing projects throughout the EU, UK, South America, and Asia

1.0 RAC CREDITS

RAPS - This course has been pre-approved by RAPS as eligible for up to 1 credits towards a participant's RAC recertification upon full completion.

World Compliance Seminars (WCS) is a Regulatory Affairs Professional Society (RAPS) RA Professional Development Portal provider. World Compliance Seminars is committed to enhancing the ongoing professional development of regulatory affairs professionals and other stakeholders through appropriate regulatory affairs learning activities and programs. World Compliance Seminars has agreed to follow RAPS-established operational and educational criteria