Overview
This 90-minute session on risk-based verification and validation planning will discuss "must have" elements from the U.S. FDA cGMP, EU MDR, ICH Q9 and ISO 14971 for hazard analysis and product risk management, and show how you can integrate these into a company's quality management system.
Why Should You Attend
FDA Warning Letters and recent high-profile recalls indicate major cGMP deficiencies in verification and validations. And now the FDA is taking an even tougher stance. One major failing is lack of sufficient or targeted risk-based process V&V planning / execution. Consider some basic principlses in the FDA's Process Validatoin Guidance Document for pharma. The "must have" elements from ISO 14971( and ICH Q9) for hazard analysis and product / process risk management. Integration of process validation essentials into a company's quality management system.
This webinar will review company's Process Verification and Validation system for major cGMP deficiencies. Address the FDA's newer and tougher regulatory stance, and it's most recent Process Validation guidance upgrade (device principles from pharma). One major failing is lack of sufficient or targeted risk-based V&V planning and associated documentation. Starting with a Master Validation Plan, evaluating its elements against ISO 14971 and ICH Q9 for hazard analysis and product risk management, allows the development of meaningful product quality-specific process validations.
It will also discuss the roles of different V&V protocols; how to employ equipment / process DQs, IQs, OQs, and PQs, or their equivalents. Our matrix examples simplify "as-product", in-product", process and equipment, et al, software VT&V, assuring key FDA requirements are not overlooked. The QMS and 21 CFR Part 11 and cybersecurity are considered.
Webinar Takeaway
Participants will learn how an effective Process Validation system is a critical requirement to the movement toward a risk-based approach to compliance and product safety. Also to be discussed is how to tackle process validation for medical device combination products.
Assurance of product quality from CGMP compliant validation
Learn how to improve process system knowledge and understanding
Learn methods for developing process validations and best practices
Understand the scope of regulations governing process validation and identify gaps
Develop a plan to rectify existing validation plans, protocols and reports
Learn how to construct, implement and deploy a Validation Master Plan
Who Will Benefit
This webinar will provide valuable assistance to all regulated companies that need to review and modify their Process Validation Planning and Execution / Documentation. While this information is focused on Medical Devices, its principles apply to personnel / companies in the Pharmaceutical, Diagnostic, and Biologics fields. The employees who will benefit include:
Senior management
Regulatory Affairs
Quality Assurance
Production
Engineering, including Software
All personnel involved in verification and/or validation planning, execution and documentation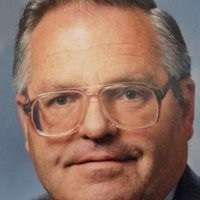 Faculty John E. Lincoln
Principal of J. E. Lincoln and Associates LLC

John E. Lincoln, is Principal of J. E. Lincoln and Associates LLC, a consulting company with over 36 years experience in U.S. FDA-regulated industries, 22 of which are as an independent consultant. John has worked with companies from start-up to Fortune 100, in the U.S., Mexico, Canada, France, Germany, Sweden, China and Taiwan. He specializes in quality assurance, regulatory affairs, QMS problem remediation and FDA responses, new / changed product 510(k)s, process / product / equipment QMS and software validations, ISO 14971 product risk management files / reports, Design Control / Design History Files, Technical Files, CAPA systems and analysis.

1.5 RAC CREDITS

RAPS - This course has been pre-approved by RAPS as eligible for up to 1.5 credits towards a participant's RAC recertification upon full completion.

World Compliance Seminars (WCS) is a Regulatory Affairs Professional Society (RAPS) RA Professional Development Portal provider. World Compliance Seminars is committed to enhancing the ongoing professional development of regulatory affairs professionals and other stakeholders through appropriate regulatory affairs learning activities and programs. World Compliance Seminars has agreed to follow RAPS-established operational and educational criteria