Quality Management System Webinar

Overview

Learn the basic overview of the original medical device Quality Management System -- The US FDA's CGMP, Quality System Regulation (QSR) under 21 CFR 820. Implementation, training requirements and content, and annual internal audit / inspection expectations. The FDA's four key areas of compliance under QSIT.

Webinar Includes : All the training handouts , certificate ,Q/A and 60 mins Live Webinar
Why Should You Attend
In the U. S., the Quality System (QS) Regulation (21 CFR Part 820) governs the manufacturing of medical devices, the device CGMPs. What is the importance, and purpose, and the framework of basic requirements for design and manufacture of medical devices, as well as a summary of the key requirements, the 15 subparts, terms, and the underlying purpose for the requirements under the Device CGMPs? How is a company's quality management system "established / implemented and maintained under this Quality Management System (QMS)? Major discussion points: Regulatory requirements that apply to the methods, facilities and controls used for device design and development, production, installation, documentation, and servicing. Also: the Quality Management System, Management Responsibility, Managing Resources, Planning, Design and Development / Control, Change Control, Purchasing, Production, and Monitoring, Analysis, and Improvement.
Webinar Takeaway
What are US FDA expectations for a compliant device QSR?
How can a company develop and maintain a dual QMS.
Basic Systems / SOPs.
QSIT (FDA's Quality System Inspection Technique)
Brief discussion of ISO 14971 (Device Risk Management) and IEC 62366-1 (Use Engineering / Human Factors) and where they fit.
Current areas of FDA concern.
Other US FDA device requirements.
Maintaining compliance under increasing regulatory expectations.
Similarities /differences to ISO 13485 and the MDR.
Who Will Benefit
R&D
Engineers
Software developers
QA / RA
Marketing
Manufacturing
Operations
Staff
Middle Management
Senior Management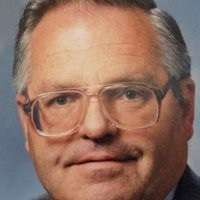 John E. Lincoln
Medical Devices / Regulatory Consultant; also pharma and dietary supplements
Saint George, Utah
John E. Lincoln is Principal of J. E. Lincoln and Associates LLC, a consulting company, with over 32 years experience in U.S. FDA-regulated industries, 18 of which as a full time independent FDA-regulated industry consultant. Mr. Lincoln has worked with companies from start-up to Fortune 100, in the U.S., Mexico, Canada, France, Germany, Sweden, China and Taiwan. He specializes in quality assurance, regulatory affairs, QMS / CGMP audits and problem remediation and FDA responses, new / changed product 510(k)s, process / product / equipment including QMS and software validations, ISO 14971 product risk management files / reports, Design Control / Design History Files, Technical Files. He's held positions in Manufacturing Engineering, QA, QAE, Regulatory Affairs, to the level of Director and VP (R&D).