Webinar Includes : All the training handouts , certificate ,Q/A and 90 mins Live Webinar
Join us for a webinar on September 10 for a discussion of the webinar 
Pharmaceutical Quality Risk Management: Navigating the Intersection Between Regulatory Requirements & Risk Management
Risk is everywhere. And growing. When you consistently apply appropriate QRM principles and tools, you'll stay compliant. But if you're struggling to manage the types — and severity — of risk with your Quality Risk Management (QRM) techniques, problems proliferate.
You're probably exerting a huge effort: QRM must be applied consistently to an ever-increasing roster of drug development, manufacturing, distribution, and inspection and submissions review processes.
Not to mention that an effective risk management program requires multiple levels of management buy-in, innovative managers who are trained appropriately, a comprehensive strategic plan and consistent execution.
While many drugmakers rely on failure mode and effects analysis (FMEA) — sometimes called the "Swiss army knife" of risk management — experts say that's not enough. The complexity of most situations requires a suite of tools to manage risk.
Amanda McFarland, a QRM and Microbiology Senior Consultant with ValSource, Inc., will assist you in exploring the risks and applying risk-based decisionmaking to ensure the long-term impacts of your company's current decisions are fully understood.
Given that organizations have made or are currently making decisions about how to maintain production levels in light of the novel coronavirus, this is an incredible opportunity.
Also, EU GMP Annex 1 Manufacture of Sterile Medicinal Products is currently in draft and slated for finalization later this year. One of its most notable changes is the increase of risk management and risk assessment to ensure contamination control.
Ms. McFarland will address all of this, explore the regulations relative to risk management and explain how to apply QRM's principles to achieve compliance and maintain a competitive advantage.
Areas Covered
Best practices related to QRM program development and execution, including process, people and documentation
Ways to integrate QRM into your quality systems such as change control and investigations and how integration can benefit your organization
Explore the PIC/S Aide-Memoire on QRM and how you can prepare for an inspection of your QRM program
The risk management tools available to you to meet regulatory requirements, such as process hazard analysis (PHA), risk evaluation and mitigation (REM), hazard analysis critical control point (HACCP), and FMEA
Recognize the critical QRM regulations that apply to pharma such as ICH 9, ICH Q10, ISO 14644 and Annex 1  
Come away with the tools you need to ensure your QRM works to keep you compliant and moving forward.
Who Will Benefit
Auditors
QA/QC Personnel
R&D Management
Compliance Officers
Executive Management
Laboratory Management
Risk Management Specialists
Regulatory/legislative Professionals
Manufacturing Directors and Supervisors
Validation Specialists, Scientists
Industries who can attend
This 90-minute online course is intended for professionals in the Medical Device, Biotechnology,Pharmaceutical Industry. Although not presently stated in the draft , the same guide could be used by FDA Regulated Industries personnel.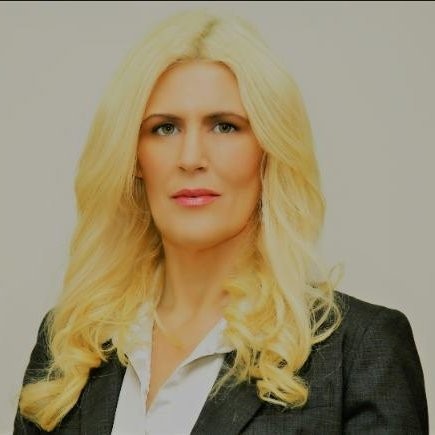 Ms. Thomas has over two decades of cGMP hands-on industry experience in both pharmaceutical and medical device manufacturing operations. Her experience covers all Quality Systems; as well as, all areas of validation; including, process/product validation, facilities validation, CSV and 21 CFR Part 11, test method validation, equipment/automated processes and cleaning validation.