Click to download Course Brochure
Available in days

days after you enroll

Preventing Human Error in the Life Sciences
Overview
It would be terrific if the human error we or others exhibit only resulted in minor problems and issues that were easily dealt with but that is simply not the case. The consequences of human error run the gamut from minor to severe, sometimes resulting in the death of the performer and others at the extreme.
 The potential for human error exists in every system with which we interact. No amount of automation, documentation, or mistake-proofing cannot entirely eliminate the potential for human error. It simply requires the alignment of the right combination of consequences for the error to occur.
 This eight-hour 4-hour per day virtual seminar, will explore the true causes and nature of human error, how human error should be investigated, how human error relates to human performance, the aspects of human error that will collapse your manufacturing operations, and the difference between real human error and systems, processes, and management deficiencies.
Why Should You Attend
Human Error occurs in all settings. Human Error frequently occurs in pharmaceutical manufacturing, even when the organization has done everything possible to prevent its occurrence. Documentation appears accurate, personnel are fully trained and equipment operates as designed; but errors continue to be made. Why? That is what we will explore in this seminar.
In the world of pharmaceutical manufacturing, the result of human error can result in loss of product or at the most extreme, injury to patients.  
In many organizations, 'Human Error' is determined as the root cause of the event with reasons assigned such as 'lack of attention to detail' or 'failure to follow procedure'. Corrective action usually involves re-training or disciplinary action. Such approaches do not seek to understand why the error(s) occurred in the first place and they certainly cannot be expected to prevent re-occurrence.
The human error problem can be viewed in two ways: the human approach and the system approach. Each has its model of error causation and each model gives rise to quite different philosophies of error management. Understanding these differences has important practical implications for coping with the ever-present risk of mishaps in pharmaceutical manufacturing.
The basic premise in the system approach is that humans are fallible and errors are to be expected, even in the best organizations. Errors are seen as consequences rather than causes, having their origins not so much in the perversity of human nature as in "upstream" systemic factors. These include recurrent error traps in the workplace and the organizational processes that give rise to them. Countermeasures are based on the assumption that though we cannot change the human condition, we can change the conditions under which humans work. A central idea is that of system defenses. All hazardous technologies possess barriers and safeguards. When an adverse event occurs, the important issue is not who blundered, but how and why the defenses failed.
We will examine, in detail a human error occurrence in the pharmaceutical environment related to Line Clearance – we will dissect this error from the initial conditions that set the stage for the error through the result and the causes.
Agenda
Day #1
Section #1 – The basics of human error
Discussion of Human Error – what it is and what it is not.
The regulatory considerations surrounding human error
Nature of human error in pharmaceutical manufacturing?
 What kinds of errors, problems, or issues occur in the plant?
How did we think about and respond to human error in the past?
How should we address human error today given what we know about human performance?
What changed that thinking? – DOE – Department of Energy
Exercise #1 – Types of human error experienced/observed
How does human error impact regulated industries?
Human performance
What is the relationship between human error and human performance?
The guiding principles of human error
People's performance is shaped by their capabilities and limitations.
People interpret situations differently and perform in ways that make sense to them.
People adapt to meet the demands of a complex and dynamic work environment.
People assess risks and make trade-offs.
People's performance is influenced by working with other people, technology, and the environment.
Section #2 – Categorizing Human Error
Aligning the holes in the Swiss cheese
The contributors to human error
Error categories
Skill-based
Knowledge-based
Rule-based
The human error model
Active and latent error what are the differences and why are they important
 Section #3 – Anatomy of an error
Line clearance example
The stage is set for the error to occur
What are the people issues?
What are hotspots?
Handling Line Clearance failures
Exercise #2 – What are the elements of this error?
 Section #4 – Human Performance and Human Error
What is human performance?
What are the factors that shape human performance?
What do adults need to perform effectively?
6-cell performance engineering model
Summary and Questions
Day #2
 Section #5 – Human Error Prevention Tools
Human performance tools
Pre-work briefing
Two-minute rule
Three-way communication
Communication behaviors to emulate
 Phonetic alphabet
Procedure use
Place-keeping
Flagging and operational Barriers
Self-Checking
Independent verification
Concurrent verification
Stop when unsure
Peer checking
Exercise #3 – Applying human error prevention tools
 Section #6 – Identifying Human Error
Introduction to error traps
Individual error traps
Organizational error traps
Human nature error traps
Process error traps
Physical environment error traps
Mental biases
Role of training and documentation
Relationship between human performance and training
Read and understand and why it is bad
Eliminating the root causes of errors
The role of documentation and User Support Tools in preventing human error
 Section #7 – The role of CAPA in Human Error Identification and Future Prevention
CAPA and risk management
Tackling the problem of human error
Human error reduction and mitigation techniques
Exercise #4 – Identifying root causes
 Section #8 – Human Error Prevention and Mitigation Options
Application errors
Decision errors
Omission errors
Learning gap errors
Memory Gap errors
Mistake Proofing
 Summary and Questions
Who Will Benefit
This virtual seminar will benefit everyone in the life sciences who works within the manufacturing, engineering, quality, and regulatory functions or services to include, machine operators and mechanics, quality assurance, technical services, laboratory, regulatory, engineers, documentation development and management with titles such as associates, technicians, scientists, supervisors, managers, and directors.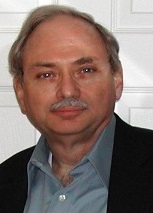 Faculty Charles H. Paul
Regulatory & Management Consultant
Charles H. Paul is the President of C. H. Paul Consulting, Inc. – a regulatory, training, and technical documentation consulting firm. Charles has been a regulatory consultant for over 20 years and has published numerous white papers on the subject. The firm works with both domestic and international clients designing solutions for complex training and documentation issues.