Human Error Training Overview
This four hour virtual seminar, will explore the true causes and nature of human error, how human error should be investigated, how human error relates to human performance, and the difference between real human error and systems, processes, and management deficiencies.
Why Should You Attend
Human Error occurs in all settings. In the world of pharmaceutical manufacturing, the result of that error can result in loss of product or at the most extreme, injury to patients.  Human error is a frequent occurrence in pharmaceutical manufacturing. It occurs even when every obvious preventive actions have been employed such as effective compliance documentation development and training. Unfortunately, sometimes these actions are not adequate to prevent these errors from occurring. "Human Error" is sometimes not the cause of issues even though relegated/assigned as the root cause of adverse events with reasons assigned such as "lack of attention to detail" or "failure to follow procedure." Corrective action in these instances often involve re-training or disciplinary action. These approaches do not seek to understand really why the error(s) occurred.
Training Course Agenda ( 4 hrs Instructor led webinar )
Human Error Basics
What is Human Error?
Nature of human error in pharmaceutical manufacturing
Approaches to investigating Human Error
The root causes that are directly attributable to Human Error
The role of leadership in Human Error reduction
Human Error Reduction Strategies
Human Error Prevention and Reduction Drivers
Human Error Reduction Model
Human Error Reduction Program implementation
Investigation and Assessment Methodologies
Measuring and Assessment Tools
Human Reliability Metrics and Human Error Rate
Implementing Human Error Investigation Process
CA-PA Process (from A to Z)
Sustainability efforts and KPI's
Custom Topic
Who Will Benefit
This webinar will benefit everyone in the life sciences who works within the manufacturing, engineering, quality, and regulatory functions or services to include, machine operators and mechanics, quality assurance, technical services, laboratory, regulatory, engineers, documentation development and management with titles such as associates, technicians, scientists, supervisors, managers, and directors.
This webinar applies to all worker levels – associates, managers, directors, vice presidents
Packaging engineers
Operations personnel
Regulatory associates
Medical device research and development associates, scientists, managers and directors
Quality assurance and quality control personnel in the medical device industry
Compliance managers and directors.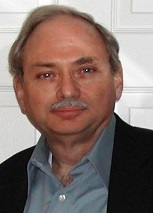 Faculty Charles H. Paul 
President at C. H. Paul Consulting LLC
Tobyhanna, Pennsylvania, United States
Charles H. Paul is the President of C. H. Paul Consulting, Inc. – a regulatory, training, and technical documentation consulting firm. Charles is a management consultant, instructional designer and regulatory consultant and has led C. H. Paul Consulting, Inc. since its inception over 25 years ago. He regularly consults with Fortune 500 pharmaceutical, medical device, and biotechnology firms assisting them in achieving human resource, regulatory, and operational excellence. He is a regular presenter of webinars and on-site seminars in a variety of related subjects from documentation development to establishing compliant preventive maintenance systems.
The firm works globally completing projects throughout the EU, UK, South America, and Asia.
Our Past Seminar Testimonial
The presentation by Carolyn Troiana today was fantastic, both I and the QA Manager (Aaron Neighbour) loved it and had extensive conversation afterward about it. ( FDA Compliance and Mobile Applications Webinar )
Robert Friedland ( IT Manager) NUTEK BRAVO, LLC.
Thank you for providing the information in such detail. It was helpful to gain the perspective of somebody that has implemented these regulations in a working lab. Virtual Seminar on ( Training on Life cycle Management of Analytical Methods and Procedures - according to new FDA and USP guidelines )
Tracey Kessler ( Director of R&D) CEL-SCI Corporation
I felt the seminar was very helpful and provided good insight for DataIntegrity and what the FDA is looking for per the regulations. ( Current Regulatory Thinking on Data Integrity 2 Days Virtual Seminar )
Margaret A. Clifton ( Manager, Quality Systems) CSL Plasma
The presenters subject matter knowledge is extensive which enables information to be shared in detail. (Training Attended on Risk Based Verification and Validation Planning to Meed US FDA and ISO 13485 Requirements )
Stuart Chisholm (Sr. Principal Device Engineer) Teva Pharmaceuticals