Overview
This 2-day virtual seminar can help you understand your responsibilities in terms of Purchasing Controls enabling you to provide safe and effective products to your customers. Learn how to prevent quality and compliance problems by having a strong system for Purchasing Controls! This virtual seminar will help you to understand the regulations and how you can translate them into an efficient and effective process for purchasing/ supplier control. You'll learn about the essential elements of purchasing control and how you can translate them into your procedures. We'll discuss the process steps for purchasing control and how it relates to other parts of your QMS including receiving and acceptance activities.
Why Should You Attend
Inadequate supplier/purchasing control can lead to a multitude of problems including rejections or delays at receiving inspection; non-conformances and scrap on your manufacturing lines; and quality problems that can manifest later in the field resulting in MDRs and recalls. 
Purchasing Controls have received significant scrutiny from the FDA in recent years due to an increase in adverse events and recalls. Purchasing Controls continue to be a leading source of 483 and Warning Letter citations.  This course will examine real-life warning letters to deepen your understanding of important concepts.
Learning Objectives
Understand QSR 820.50, 820.80, and ISO13485:2016
Understand GHTF guidance
FDA QSIT approach to inspection
FDA authority over medical device manufacturers and their suppliers
Develop a risk-based approach to supplier audits
Agenda
This 2-day virtual seminar will focus on establishing an effective and efficient system of purchasing controls. Topics to be covered include:
Day One (10am -4:30 pm)
Module 1 (10am -11:30am)

Understanding the regulations

FDA QSR and ISO13485

GHTF guidance

FDA Expectations

Authority and Scope

Balance between Supplier Control and Receiving Acceptance

Purchasing Controls Process

Purchasing Data
Break
Module 2 (11:45am -1pm)
Planning Purchasing Control and Supplier Management

Supplier Management business process

Supplier categorization

Business risk

Regulatory risk

Medical Risk
Lunch
Module 3 (1:30pm – 3pm)
Planning for Supplier Selection

What is being purchased

Design Control and purchasing data

Identify Risks (business, regulatory, medical)

Identify Controls (business, regulatory, medical)
Break
Module 4 (3:15-4:30pm)
Evaluation of Potential Suppliers

Identify potential suppliers

Evaluate business capability

Evaluate operational capability

Evaluate quality capability
Day Two (10am-4:30pm)
Module 5 (10-11:30am)
Implementing Supplier Controls

Control Plan

Receiving Inspection

Risk-based audits

Purchasing Data

Quality Agreements
Break
Module 6 (11:45am – 1pm)
Performance Management

Supplier scorecards

Standard metrics

Maturity Models

Supplier Auditing
Lunch
Module 7 (1:30pm – 3pm)
Feedback and Communication

Supplier Reviews

Supplier Corrective Action Requests (SCARs)

Corrective and Preventive Action
Break
Module 8 (3:15 – 4:30pm)
Lessons Learned

Inspection Readiness

Conclusions
Who Will Benefit
Medical Device Companies
Quality Managers
Supplier Engineers
Supplier/Purchasing Managers
Quality Engineers
Supplier Quality Engineers
Compliance Personnel
Supplier Auditors
Compliance Specialists
Product and Process Engineers
Design Engineers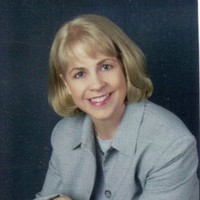 Susanne Manz, MBA, MBB, RAC, CQA is an accomplished leader in the medical device industry with emphasis on quality, compliance, and Six Sigma. She has worked at industry leading companies such as GE, J&J, and Medtronic with an extensive background in quality and compliance for medical devices including roles as Worldwide Director of Design Quality, Worldwide Director of Product Quality, Executive Business Consultant, and Director of Corporate Compliance. She is a Presidential Scholar with a BS in Biomedical Engineering and an MBA from the University of New Mexico. She earned her Black Belt and Master Black Belt certifications in Six Sigma while at Johnson and Johnson. Susanne also holds Regulatory Affairs Certification from RAPS and Quality Auditor Certification from the American Society for Quality.  
Our Past Seminar Testimonial
The presentation by Carolyn Troiana today was fantastic, both I and the QA Manager (Aaron Neighbour) loved it and had extensive conversation afterward about it. ( FDA Compliance and Mobile Applications Webinar )
Robert Friedland ( IT Manager) NUTEK BRAVO, LLC.
Thank you for providing the information in such detail. It was helpful to gain the perspective of somebody that has implemented these regulations in a working lab. Virtual Seminar on ( Training on Life cycle Management of Analytical Methods and Procedures - according to new FDA and USP guidelines )
Tracey Kessler ( Director of R&D) CEL-SCI Corporation
I felt the seminar was very helpful and provided good insight for DataIntegrity and what the FDA is looking for per the regulations. ( Current Regulatory Thinking on Data Integrity 2 Days Virtual Seminar )
Margaret A. Clifton ( Manager, Quality Systems) CSL Plasma
The presenters subject matter knowledge is extensive which enables information to be shared in detail. (Training Attended on Risk Based Verification and Validation Planning to Meed US FDA and ISO 13485 Requirements )
Stuart Chisholm (Sr. Principal Device Engineer) Teva Pharmaceuticals