REACH and RoHS Compliance: Protecting Revenues with Advanced Compliance
Full Day Virtual Seminar August 23rd at 11:00 AM - 06:00 PM EST | 08:00 AM - 03:00 PM PST
WATCH THE VIDEO...Meet the Instructor and Learn More
What is REACH and RoHS Compliance Regulations
This full day seminar will go into the specifics of the REACH and RoHS regulations, provide case studies and share lessons learned so your organisation can benefit from the mistakes of others. We will review the latest on both directives and will draw out key developments and key dates (if applicable) with particular emphasis on requirements for US firms.
REACH and RoHS have been referred to as "…one of the most complex regulations in the history of the EU." Do not miss this full day seminar to find out why.
Learning Objectives
After completing this seminar, you will gain a better understanding of:
Understanding your organization's liability under RoHS and REACH.
Review case studies.
Discuss lessons learned applications to ensure full compliance.
RoHS and REACH guidelines
REACH Registration of Substances
Introduction to REACH
Articles and REACH
Substances of Very High Concerns (SVHC)
Supply chain communication
Compliance enforcement
Basics of RoHS
Background and content of RoHS
Responsibility for RoHS
International requirements of RoHS
Material testing methods
Build and manage RoHS/REACH compliance programs
Reporting to management and government agencies
An introduction to Global RoHS/REACH legislation, WEEE. Conflict Minerals, Anti-trafficking regulations, and CA Proposition 65
Methods of regulatory data collection
Compliance consulting on company real world scenarios
Training Agenda
Topics covered in this seminar include:
Session start time : 11:00 AM EDT
REACH Registration of Substances
Introduction to REACH
Articles and REACH
Substances of Very High Concerns (SVHC)
Supply chain communication
Compliance enforcement
Break 1 -15 mins 12:30 AM EDT
Basics of RoHS
Background and content of RoHS
Responsibility for RoHS
International requirements of RoHS
Break for Lunch : 2:30 PM EDT ( 30 mins)
A Process for Protecting Revenues
10 Steps to building a RoHS/REACH compliance program
Determining best practices for collecting data
Managing legacy systems and parts
Improving data collection by using Jig 101, IEC 62474, IPC 1752
Afternoon Break 05:00 PM EDT
Understanding 3rd party compliance software platforms
Manual and automated data collection
Building management reports for sourcing decisions
Incorporating compliance into standard business practices
Building templates for policy and procedures
Incorporating compliance processes into ISO 9001:2015 documentation
Building a documented system for proof of due diligence
Implementing a RoHS/REACH compliance maintenance program
REACH SCIP database
New UK versions of RoHS and REACH
Conducting compliance audits
Session End time : 06:00 PM EDT
Who will benefit
This virtual seminar will provide valuable assistance to all personnel in: 
Medical devices 
Chemical
Toys
Industrial machinery
Manufacturing Professionals
Anyone new to RoHS and or REACH and need to understand the regulations
Anyone responsible for RoHS and REACH compliance
Quality Managers 
Automotive
Electronics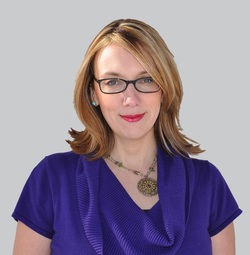 Kelly Eisenhardt
Co-Founder and Managing Director at BlueCircle Advisors LLC
Greater Boston
Kelly Eisenhardt is Co-Founder and Managing Director of BlueCircle Advisors responsible for business development, consulting, and training services focused on environmental compliance and corporate social responsibility.
Her experience working in technology and sustainability roles for companies such as EMC, PTC, and Fair Factories Clearinghouse have given her a strong foundation to create compliance programs, build sustainability and reporting programs, implement data collection technologies, and manage initiatives that identify CSR risk in facilities, products, and supply chains. She is a writer for industry trade publications such as EnvironmentEnergyPro, CSRwire, [email protected], and an invited guest blogger at Triple Pundit on trends in compliance, supply chain, and sustainable product developmen
Our Participants Testimonial
The presentation by Carolyn Troiana today was fantastic, both I and the QA Manager (Aaron Neighbour) loved it and had extensive conversation afterward about it. ( FDA Compliance and Mobile Applications Webinar )
Robert Friedland ( IT Manager) NUTEK BRAVO, LLC.
Thank you for providing the information in such detail. It was helpful to gain the perspective of somebody that has implemented these regulations in a working lab. Virtual Seminar on ( Training on Life cycle Management of Analytical Methods and Procedures - according to new FDA and USP guidelines )
Tracey Kessler ( Director of R&D) CEL-SCI Corporation
I felt the seminar was very helpful and provided good insight for DataIntegrity and what the FDA is looking for per the regulations. ( Current Regulatory Thinking on Data Integrity 2 Days Virtual Seminar )
Margaret A. Clifton ( Manager, Quality Systems) CSL Plasma
The presenters subject matter knowledge is extensive which enables information to be shared in detail. (Training Attended on Risk Based Verification and Validation Planning to Meed US FDA and ISO 13485 Requirements )
Stuart Chisholm (Sr. Principal Device Engineer) Teva Pharmaceuticals
About World Compliance Seminars (WCS)
World Compliance Seminars (WCS) is one stop solution for all your pharmaceutical, biotechnology and medical device certification program needs. The pharmaceutical and medical device training requirements are set forth by the FDA (Food and Drug Administration) and other major regulatory bodies like NIH, EMA, as well as numerous European based national regulatory bodies.
These requirements are important to the training of pharmaceutical reps who are responsible for the education, professional development, and on-the-job training. The training is broken down into different sections to cover a wide variety of topics, including pharmaceutical formulation, pharmaceutical transfer processes , GLP, GMP, Clinical Compliance, Process Validation, Global Regulatory Affairs, Document Management,GMP (Good manufacturing practice) QSR and CMC and many more.
The pharmaceutical and medical device requirements that the FDA has set forth are designed to protect the public's health and safety. Pharmaceutical reps must adhere to all of the regulations and education courses provided by the FDA in order to be considered one of the best in their field. They also must complete ongoing educational opportunities and maintenance programs in order to maintain relevance and career enhancement.