REACH and RoHS Compliance: Protecting Revenues with Advanced Compliance
Custom On-Site Training Course Available for Industry Professionals
2 Day Virtual Seminar Online

MP3 Download / On Demand
WATCH THE TRAINING PREVIEW...Meet the Instructor and Learn More


What are REACH and RoHS Compliance Training and Regulations?
This one-day seminar focuses on taking you into the depths of REACH and RoHS regulations. It can provide the participants the insight into the case studies and share valuable lessons learned so the organization can get real benefit from the errors of others. The course will also review the newest features on both directives and will draw out chief developments and prominent dates with specific importance on necessities for the US firms.
In the opinion of the experts at WCS, REACH and RoHS have been referred to as "…one of the most intricate guidelines in the history of the European Union." Due to this, none of the participants can afford to miss this full-day REACH RoHS Compliance Training session to find out the real stuff in this training course.
Objectives of Learning:
After the completion of this seminar, the participants will be able the do the following:
Understanding your organization's liability under RoHS and REACH.

Assessment of the available case studies.

RoHS and REACH guidelines

Deliberate lessons,

and

educated submissions to guarantee full obedience.

REACH Registration of Substances

Articles and REACH

Introduction to REACH

Supply chain communication

Reporting to management and government agencies

Basics of RoHS

Responsibility for RoHS

Substances of Very High Concerns (SVHC)

Background and content of RoHS

Material testing methods

Compliance enforcement

Methods of regulatory data collection

International requirements of RoHS

Compliance consulting on company

real-world

scenarios

Build and manage RoHS/REACH compliance programs

A clear overview

of

WEEE, Global RoHS/REACH legislature, Anti-trafficking regulations, Conflict Minerals, and CA Proposition 65
Training Agenda For REACH RoHS Compliance Training:
Important subjects this seminar will cover may include the following:
Session starts at: 10:00 AM EST
REACH Registering of Materials

Introduction to REACH

Articles and REACH

Substances of Very High Concerns (SVHC)

Supply chain communiqué

Compliance enforcement
 Break 1 -15 mins
Basics of RoHS

Contextual and content of RoHS

Accountability for RoHS

Global requirements of RoHS
 Break for Lunch: (30 mins)
A Procedure for Defensive Revenues

10 Phases to edifice a RoHS/REACH compliance package

Decisive the best practices for assembling data

Handling bequest systems and parts

Educating data collection by using Jig 101, IEC 62474, IPC 1752
 Afternoon Break
Developing the right knowledge about 3rd party acquiescence software platforms

Physical and mechanical collection of data

Incorporating compliance into standard business practices

Construction of management reports for obtaining results

REACH SCIP database

Construction templates for strategies and measures

New UK versions of RoHS and REACH

Including compliance processes

in

ISO 9001:2015 documentation

Implementing a RoHS/REACH compliance maintenance program

Conducting compliance audits

Building a documented system for proof of due diligence
Time to End of the Session: 05:00 PM EDT
Who are the possible beneficiaries of REACH RoHS Compliance Training?
This online seminar in REACH RoHS Compliance Training will provide extremely helpful assistance to all professionals in the following domains:
Chemical industry

Electronics

Quality Managers

Medical devices

 Anyone new to RoHS and or REACH and need to understand the regulations

Toy-makers

Industrial machinery

Automotive

Manufacturing Professionals

Professionals who are answerable to RoHS and REACH compliance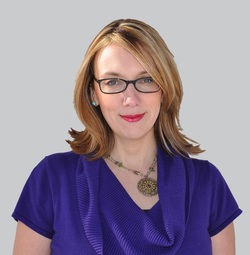 Kelly Eisenhardt
Co-Founder and Managing Director at BlueCircle Advisors LLC
Greater Boston
Kelly Eisenhardt is Co-Founder and Managing Director of BlueCircle Advisors responsible for business development, consulting, and training services focused on environmental compliance and corporate social responsibility.
Her experience working in technology and sustainability roles for companies such as EMC, PTC, and Fair Factories Clearinghouse have given her a strong foundation to create compliance programs, build sustainability and reporting programs, implement data collection technologies, and manage initiatives that identify CSR risk in facilities, products, and supply chains. She is a writer for industry trade publications such as EnvironmentEnergyPro, CSRwire, [email protected], and an invited guest blogger at Triple Pundit on trends in compliance, supply chain, and sustainable product developmen