Introduction
A medical device directly impacts the healthcare industry because it is related to diagnostics and treatment. It is safe to say that doctors, researchers, and patients may not figure out a clear cause if medical devices didn't show precise numbers.
Considering this, risk management for medical device is a crucial process in determining the quality of the final product. There are multiple determinants of the quality of a medical device such as design, precision, compliance, etc.
This seminar focuses on the risk management plan of medical devices at every step so that professionals don't have to revise the concept.
Course Overview
As much as device safety is essential, companies face a challenge in keeping up with the efficiency of medical devices. Since these devices will be used for patients on a daily basis, FDA has laid down a few regulatory norms such as ISO 14971 to maintain a common minimum benchmark.
A risk management course will equip you with a comprehensive risk analysis of medical devices throughout the lifecycle of the product. Moreover, FDA compliance is essential to identify hazards in the device during normal and faulty conditions. As a result, if any risks don't comply with the laws, the manufacturer has to work on it and curate a device as per acceptable standards.    
Below are some professional benefits of taking this risk management course:
·      Perform risk analysis efficiently and eliminate the possible hazards in the manufacturing process
·      Identify design issues and functionality faults before the device comes to life and save millions of money on distribution failures
·      Take charge of acceptable risks and control them by implementing protective measures you will learn through this seminar
·      Be a proactive supervisor to your team and reduce the unacceptable risks at each step alongside setting up maintenance protocols
To give you a further idea of what you will get to learn through this risk management certification, here is the agenda of the course:
Why Risk/Hazard Analysis is important
Risk Assessment Defined
Regulatory Requirements
Risk Management Process – The Risk Management Plan
Risk Management Documentation
Risk Analysis Processes and Techniques
Asking the Right Questions
The Evaluation/Analysis Tools – FTA, FMEA, and FMECA
Risk Control/Mitigation
Who will benefit from this course?
This seminar on risk management for medical device is essentially designed for professionals associated with different verticals of medical device manufacturing. However, here are some direct beneficiaries of this course:
·      Quality Analysts: Understand the internal function assessment from a safety perspective and learn to curate mitigation protocols
·      Engineers: Learn FDA guidelines to maintain the safety of the device and be the team lead in resolving queries from an engineer's perspective
·      Regulatory Official: Conduct multiple internal audits before the finalized product goes for mass production
·      Management: Deal with faults and hazards and curate immediate strategies to mitigate the risks and optimize the data for inspection
People Also Ask
Q1 How important is it to perform risk management for medical device?
It is essential to perform risk management in pharmaceutical industry because it is a critical requirement by the law. Identifying the faults in a medical device and promptly correcting it is the right thing to do today.
Q2 Is it possible to eliminate the risk after pursuing this course?
Risk cannot be eliminated from a device. However, it can be managed efficiently using a risk management plan. In such a case, it is essential to take accountability and be authorized to implement a better system. Additionally, you will have to support your team who may not entirely know about risk management for medical device.
Q3 What are the different types of safety risks that will be discussed in this seminar?
The seminar includes detailed insight into three types of safety risks. This includes:
 Acceptable or minimal risks

 Conditionally acceptable risks that need revision

Unacceptable risks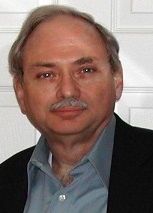 Know Your Faculty
Mr. C. H. Paul heads his regulatory training organization. With a core knowledge of consulting, instructional design, and regulatory norms, he has gathered 25 years of expertise. He works proactively with Fortune 500 companies mainly in biotechnology and medical device manufacturing. Mr. Paul is known for his regular appearances in insightful seminars and webinars that are approved by FDA

4.0 RAC CREDITS

RAPS - This course has been pre-approved by RAPS as eligible for up to 4 credits towards a participant's RAC recertification upon full completion.

World Compliance Seminars (WCS) is a Regulatory Affairs Professional Society (RAPS) RA Professional Development Portal provider. World Compliance Seminars is committed to enhancing the ongoing professional development of regulatory affairs professionals and other stakeholders through appropriate regulatory affairs learning activities and programs. World Compliance Seminars has agreed to follow RAPS-established operational and educational criteria