Overview
This training will evaluate the chief areas of an FDA cGMP compliance audit and help you understand the actual and anticipated changes in emphasis based on this new regulatory climate. It will prepare you and your company for tougher US FDA cGMP compliance audits.
Why Should You Attend
There is an on-going major shift in the emphasis of U.S. FDA CGMP compliance inspections (audits). These changes in focus have a major impact on individual compliance objectives, efforts and measurements of success.
And business continues to "shoot itself in the foot", including once highly respected companies. All this affects the Agency's approach to audits and their expectations for companies. They also use GMP compliance audits to drive companies to do much of their work for them. Failure to anticipate, find and correct compliance problems before an FDA site inspection can result in unnecessary 483 Observations, possible Warning Letters, or worst, and a competitive "hit" in the marketplace – all preventable by the effective internal CGMP compliance audit / inspection.
During this session, we will evaluate the chief areas of an FDA CGMP compliance audit to see actual and anticipated changes in emphasis based on this new regulatory climate. This information will be used to add to the FDA's inspection "model", to provide a field-tested approach to a company's internal audit program. QSIT for medical devices and pharmaceutical requirements will be combined to provide an effective, proactive and aggressive / robust internal audit program for any regulated industry. Software, data integrity, and cybersecurity issues. A suggested annual time line will be presented. The "must dos" when a notice is received of a pending FDA inspection.
This webinar can also be a significant part of meeting a company's annual CGMP training requirement (if properly supplemented and documented).
Webinar Takeaway
Basic U.S. FDA's expectations – the CGMPs
The "target" -- Tougher FDA Expectations / Requirements
Avoid complacency from past "good" FDA / Notified Body / ISO audits
Key medical device and pharmaceutical CGMP concerns
A risk-based phased approach
FDA "model" CGMP inspections
Prove / maintain 'in control'
Fight "entropy"
Frequently Asked Questions
What does the FDA look for in terms of "rework" and "reprocess". When does these terms apply; especially for labeling and packaging?
What are the common FDA findings for Device History Records?
What is the common inspection plan and recommended frequency for a virtual company?
What is the expectation for virtual companies on how they should manage vendor quality systems?
For audits focused on Material Review Board (MRB) due to non-conforming material, what does the FDA look for during the audit?
For companies who have combination products filed under an NDA, are they audited against 210/211, 820, or both?
Can you elaborate on P&PC key issues for verified and validated?
Do "rework" and "reprocessing" term apply to visual inspection and re-packaging of drug product or finished goods?
Who Will Benefit
Senior and middle management.
Quality Assurance
Regulatory Affairs
R&D
Engineering
Staff and Line personnel
Sales and Marketing
Operations / Production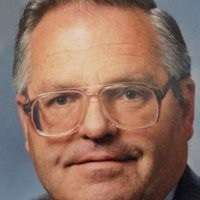 John E. Lincoln, is Principal of J. E. Lincoln and Associates LLC, a consulting company with over 33 years experience in U.S. FDA-regulated industries, 19 of which are as an independent consultant. John has worked with companies from start-up to Fortune 100, in the U.S., Mexico, Canada, France, Germany, Sweden, China and Taiwan. He specializes in quality assurance, regulatory affairs, QMS problem remediation and FDA responses, new / changed product 510(k)s, process / product / equipment including QMS and software validations, ISO 14971 product risk management files / reports, Design Control / Design History Files, Technical Files, CAPA systems and analysis. He's held positions in Manufacturing Engineering, QA, QAE, Regulatory Affairs, to the level of Director and VP (R&D). In addition, John has prior experience in military, government, electronics, and aerospace. He has ptublished numerous articles in peer reviewed journals, conducted workshops and webinars worldwide on CAPA, 510(k)s, risk analysis / management, FDA / GMP audits, validation, root cause analysis, and others. He writes a recurring column for the Journal of Validation Technology. John is a graduate of UCLA.