RAPS - This course has been pre-approved by RAPS as eligible for up to 1.5 credits towards a participant's RAC recertification upon full completion.
Overview
A project plan outlines every aspect of a project's objectives, execution, and desired outcomes. The project plan is the most important element of the project management process. The project plan, depending upon the size of your project may be simple or complex, a single document or consist of several subsidiary plans. Either way, without these plans you have no baseline to measure project progress and project activities against. You have no way to determine the variances between planned and actuals.
The project plan does not just address the schedule and costs. Planning must touch upon every aspect of the project from the scope to the risks that must be managed, to how we will communicate and manage our teams.
A project plan is a written document or set of documents. It is a document that you create in collaboration with your project team and that must be aligned to the expectations of your stakeholders. 
This webinar will introduce the concept of planning and how it is conducted. During the webinar, we will examine the contents of each subsidiary plan, how those plans are created, and the critical baseline measurements that result from each plan.
Webinar Takeaway
What is project planning?
Why is project planning important?
How are project plans developed and who participates?
Why is it important that stakeholders approve the project plan?
What are the most common Project plans?
The Project Scope Management Plan.
The Schedule Management Plan.
The Cost Management Plan.
The Quality Management Plan.
The Process Improvement Plan.
The Stakeholder Management Plan.
The Communication Management Plan.
The Risk Management Plan.
The Procurement Management Plan.
The Resource Management Plan.
Who Will Benefit
Any member of a cross functional project team that has the potential opportunity to lead that project.

Engineers

Marketing Associates

Product Managers

Program Managers

Contract Managers

Project Managers

Research & Development Associates, Managers, and Directors

Design Engineers

 

Manufacturing Managers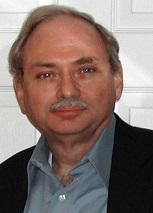 Faculty Charles H. Paul 
President at C. H. Paul Consulting LLC
Tobyhanna, Pennsylvania, United States

Charles H. Paul is the President of C. H. Paul Consulting, Inc. – a regulatory, training, and technical documentation consulting firm. Charles is a management consultant, instructional designer and regulatory consultant and has led C. H. Paul Consulting, Inc. since its inception over 25 years ago. He regularly consults with Fortune 500 pharmaceutical, medical device, and biotechnology firms assisting them in achieving human resource, regulatory, and operational excellence. He is a regular presenter of webinars and on-site seminars in a variety of related subjects from documentation development to establishing compliant preventive maintenance systems.
The firm works globally completing projects throughout the EU, UK, South America, and Asia

1.5 RAC CREDITS

RAPS - This course has been pre-approved by RAPS as eligible for up to 1.5 credits towards a participant's RAC recertification upon full completion.

World Compliance Seminars (WCS) is a Regulatory Affairs Professional Society (RAPS) RA Professional Development Portal provider. World Compliance Seminars is committed to enhancing the ongoing professional development of regulatory affairs professionals and other stakeholders through appropriate regulatory affairs learning activities and programs. World Compliance Seminars has agreed to follow RAPS-established operational and educational criteria