Overview
This Seminar will provide valuable guidance to regulated companies in development and implementation of Use Engineering / Human Factors Engineering using the 9 stage model in IEC 62366-1.
IEC 62366-2 on recommended implementation considerations will be briefly considered, with a focus on IEC 62366-1, the basic methodology. the seminar will show when and how these tools are incorporated into R&D design control, risk management, validation, root cause analysis, CAPA / failure investigations, GMP auditing, and liability reduction.

Unlike risk management, the use of engineering may not always be necessary, depending upon the user interface under review. Use engineering is designed to reduce product risk, increase intuitive product use, reduce liability, and less the chance of recalls. The document is under design control.
Why Should You Attend
Both the U.S. FDA and the EU's MDR require consideration of the use of engineering / human factors engineering as part of new or changed product development, especially in R&D. Companies must be proactive in evaluating a device's interface in order to design for almost intuitive use, reducing product risk, and increasing product safety.

When it must be used and where such usage may not be required. When used, companies have often not provided the full documentation for the defined nine stages of use engineering to prove compliance and assist product engineers in refining the design to increase usability and reduce use risk.
Agenda
IEC 62366-1 and -2 overview
The 9 key requirements of IEC 62366-1 and -2
UOUP
Part 1 focuses on "what", Part 2 on "how"
The key is the" Interface" - What is it?
When and how to incorporate into product development
Planning
A clearly defined process for US CGMPs and ISO 13485 compliance
Importance of concurrent risk management
Q/A Session Industry Expert Live.
Certificate
many more...
Who Will Benefit
This webinar will provide valuable assistance to all regulated companies that need a repeatable methodology, and their in-house personnel trained in cGMP and MDr/CE-marking compliance. It will discuss and provide examples of ISO- and FDA/CGMP-compliant product use engineering / human factors templates. This applies to companies in the Medical Device, Diagnostic, Pharmaceutical, and Biologics fields. The employees who will benefit include:

Senior management
Regulatory Affairs
Quality Assurance
Production
R&D and Engineering
All personnel tasked with product develop, use / human factors / hazard reduction and problem solving.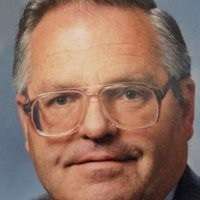 Faculty John E. Lincoln
Principal of J. E. Lincoln and Associates LLC

John E. Lincoln, is Principal of J. E. Lincoln and Associates LLC, a consulting company with over 36 years experience in U.S. FDA-regulated industries, 22 of which are as an independent consultant. John has worked with companies from start-up to Fortune 100, in the U.S., Mexico, Canada, France, Germany, Sweden, China and Taiwan. He specializes in quality assurance, regulatory affairs, QMS problem remediation and FDA responses, new / changed product 510(k)s, process / product / equipment QMS and software validations, ISO 14971 product risk management files / reports, Design Control / Design History Files, Technical Files, CAPA systems and analysis.

4.0 RAC CREDITS

RAPS - This course has been pre-approved by RAPS as eligible for up to 4.0 credits towards a participant's RAC recertification upon full completion.

World Compliance Seminars (WCS) is a Regulatory Affairs Professional Society (RAPS) RA Professional Development Portal provider. World Compliance Seminars is committed to enhancing the ongoing professional development of regulatory affairs professionals and other stakeholders through appropriate regulatory affairs learning activities and programs. World Compliance Seminars has agreed to follow RAPS-established operational and educational criteria