OOS Investigation Training Overview
This webinar will review the regulatory requirements for investigating an OOS Investigation. The responsibilities of the analyst, the supervisor and QA will be discussed. A detailed flow chart will be used to help the attendees clearly understand the steps and the order in which they are to be performed. The structure of an Investigation report which properly documents the investigation will be discussed.
Webinar Includes : All the training handouts , certificate ,Q/A and 180 mins Live Webinar
Why Should You Attend
The lack of or Inadequate procedures for handling out of specification (OOS) situations and failure investigations are amongst the most frequently found deviations in FDA warning letters.
Most companies have procedures but either they are not adequate or are not followed. This seminar will guide attendees through the entire process from detection an out-of-specification result to informal and formal laboratory and batch investigations.

Agenda:
Session 1:
Guidelines for Detecting an OOS or Atypical Result
Definition Atypical or Out of Specification Result?
Review of the FDA Guidance for Industry on Investigating OOS Test Results
Phase I: Initial Laboratory Investigation
Phase II: Full Scale Investigation
Root Cause Analysis Methods
5 Whys
Flow Charts
Checklists
Fishbone Diagrams
 Session 2:
Testing the hypotheses regarding potential root causes
Retesting
Considering Other Batches
 Session 3:
Developing a proper CAPA plan to address any Corrective Actions
How to properly document findings
Example of a proper OOS investigation write up
Who Will Benefit from OOS Investigation Training
QA managers and personnel
Analysts and lab managers
CAPA management
Regulatory affairs
Training departments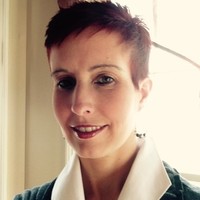 Faculty Danielle DeLucy
Danielle DeLucy, MS, is owner of ASA Training and Consulting, LLC which provides Pharmaceutical and Biologics based companies with training and quality systems assistance in order to meet Regulatory compliance. Prior to this role, Danielle has been in the industry for 15 years serving in numerous Quality Management Roles, such as the Director of Product Quality, the oversight of Sterility Assurance practices and provided QA oversight of numerous filling and packaging operations.
Our Participants Testimonial
The presentation by Carolyn Troiana today was fantastic, both I and the QA Manager (Aaron Neighbour) loved it and had extensive conversation afterward about it. ( FDA Compliance and Mobile Applications Webinar )
Robert Friedland ( IT Manager) NUTEK BRAVO, LLC.
Thank you for providing the information in such detail. It was helpful to gain the perspective of somebody that has implemented these regulations in a working lab. Virtual Seminar on ( Training on Life cycle Management of Analytical Methods and Procedures - according to new FDA and USP guidelines )
Tracey Kessler ( Director of R&D) CEL-SCI Corporation
I felt the seminar was very helpful and provided good insight for DataIntegrity and what the FDA is looking for per the regulations. ( Current Regulatory Thinking on Data Integrity 2 Days Virtual Seminar )
Margaret A. Clifton ( Manager, Quality Systems) CSL Plasma
The presenters subject matter knowledge is extensive which enables information to be shared in detail. (Training Attended on Risk Based Verification and Validation Planning to Meed US FDA and ISO 13485 Requirements )
Stuart Chisholm (Sr. Principal Device Engineer) Teva Pharmaceuticals