Overview
U. S. FDA-regulated companies are responsible for understanding current Good Manufacturing Practices (CGMPs) as defined in the Code of Federal Regulations ( 21 CFR Part 111, 210/211, and 820).
They are then required to translate those regulations into procedures and work instructions. Many companies who have successfully done that in the past are now failing audits, facing major recall, and multi-million dollar fines. What failures in the cGMPs have led to this? What assumptions have proven to be invalid? What are the key areas of non-compliance? What can be done in a company to look for, validate or correct to prevent it from being the next news headline or "60 Minutes" feature? Can the "new" "Zero Defects" provide the answers? What is ZD in a cGMP environment? What are the ZD and culture advantages and pitfalls?
Why Should You Attend
The last few years have seen several major "names" in drugs and devices stumble over quality and cGMP issues, resulting in recalls, lawsuits, and even possible criminal prosecution. Other recent drug recall is resulting in several class action lawsuits. A growing push by the Agency to get tougher and strengthen enforcement is one result. Bad publicity affecting once stellar names in the regulated industry is another. Public outcry for a more proactive FDA is yet another. Class action lawsuits. Current FDA oversight methods are claimed to not be providing the product safety or efficacy seemingly promised. Is the renewed interested in 'Zero Defects" the answer. Is it the proactive response to address these concerns and better ensure better regulatory compliance? Such high-profile field problems indicate that issues such as senior management involvement, product risk management, validation and change control and similar requirements are somehow being short-circuited. Does a successful U.S. Air Force / aerospace quality program of the 1960's, and the cry by a prominent quality guru of the 1970's hold the answer, or is it just another "flavor of the month"? Most importantly, could it work at your company?
Webinar Takeaway
The "tougher" U. S. FDA and Regulatory "Hot Buttons"

Recent news headlines - prominent / respected company failures

What is "Zero Defects"?

"Zero Defects" and Deming, Juran and Cosby -- a Study in Contrasts

"Zero Defects" Pros and Cons in the Regulatory Environment

"Zero Defects" in Problem-prone Areas

Zero Defects and Entropy
Who Will Benefit

Senior Management in Drugs, Devices, Biologics, Dietary Supplements

QA

RA

R&D

Engineering

Production

Operations

Consultants; others tasked with product, process, validations, CGMP responsibilities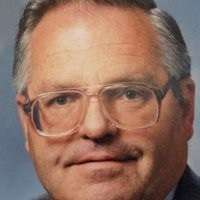 Faculty John E. Lincoln
Medical Devices / Regulatory Consultant; also pharma and dietary supplements
Saint George, Utah

John E. Lincoln is a medical device and regulatory affairs consultant. He has helped companies to implement or modify their GMP systems and procedures, product risk management, U.S. FDA responses. In addition, he has successfully designed, written and run all types of process, equipment and software qualifications/validations, which have passed FDA audit or submission scrutiny, and described in peer-reviewed technical articles, and workshops, world wide.