Webinar Includes : All the training handouts , certificate ,Q/A and 180 mins Live Medical Device classes online.
Overview
If your company need to file for 510K approval for Software as a Medical Device (SaMD) or software enabled medical Devices to the FDA for, this webinar is for you. After waiting for seven or more months to find you're device approval has been denied because the software section of the submittal is inadequate and not compliant is one of the biggest challenges device companies face today. Medical device companies need to join this webinar to ensure that they know exactly what documentation needs to be prepared and submitted. They will also understand how to warrant that all documentation is prepared appropriately so the software portion of the submittal compliant to IEC 62304 regulations. This will ensure delays of the 510K approval are prevented. This session will give you a good understanding of how the IEC 62304 differs from ISO 13485. It will also cover components of the Software Life-cycle and software validation protocols. Rather than be overwhelmed by continuing to apply paper document methods and approaches to software configuration and validation, it is better to understand what are the practical challenges to the dynamic requirements as devises keep pushing the boundaries of technology and new applications. This will ensure you are not caught off guard by unexpected situations and do not implement requirements haphazardly. Get a complete overview of the imminent changes and their implications, using an innovative approach yet is based upon solid principles and proven practices.
Webinar Takeaways
Lecture 1
Why is having an IEC62304 Compliant Software Quality System important to both developing your software for 510K approval and how you can be putting your company at risk post-approval if you do not have a compliant system in place
What is IEC62304 and how does it differ from other Compliance Standards such as ISO13485
What are the elements that constitute an IEC62304 Compliant System?
Benefits of developing to an IEC62304 standard
What are the components of the Software Lifecycle
What are the major Software Work Products developed to the standard?
How it fits in with a Company's Standard Quality Process
What are the legal consequences for the company with the submittal if the company does not adhere to the Guidance
Lecture 2
One of the most common reasons that a Software Enabled Medical Device is denied a 510K is because the Guidance has not been followed
What are the potential audit consequences if the Company does not have an IEC62304 Compliance Quality System in place
Understand the regulatory need for IEC 62304 Guidance as it relates to submitting a 510K for Software Enabled Medical Devices
What constitutes compliance with the Standard
What areas does the Guidance Address
What are the legal consequences for the company with the submittal if the company does not adhere to the Guidance
Lecture 3
Review of Lean Documents and Lean Configuration concepts
Software Validation:
     Software configuration
     General setup
     Organization
     User Management
     Rights Groups, Roles, and Actors
     Products
     Processes
     Failure Modes, Process Signals, Tasks
     Screens, menus, and modules
     Process validation steps
Bringing them all together
Who will Benefit
Quality Assurance Departments
Regulatory Affairs Departments
Manufacturing Departments
Engineering Departments
Research and Development Departments
Compliance Departments
Production Departments
Documentation Departments
Operations Departments
Medical Device Software Engineers
Medical Device Software Validation Departments
Medical Device Software Compliance Engineers
Document Control Teams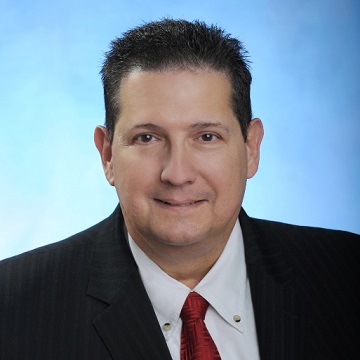 José Mora is a Principal Consultant specializing in Manufacturing Engineering and Quality Systems. For over 30 years he has worked in the medical device and life sciences industry specializing in manufacturing, process development, tooling, and quality systems. Prior to working full time as a consulting partner for Atzari Consulting, José served as Director of Manufacturing Engineering at Boston Scientific and as Quality Systems Manager at Stryker Orthopedics, where he introduced process performance, problem solving, and quality system methodologies. During that time he prepared a white paper on the application of lean manufacturing methods to the creation and management of controlled documents and a template for strategic deployment.
Our Participants Testimonial
The presentation by Carolyn Troiana today was fantastic, both I and the QA Manager (Aaron Neighbour) loved it and had extensive conversation afterward about it. ( FDA Compliance and Mobile Applications Webinar )
Robert Friedland ( IT Manager) NUTEK BRAVO, LLC.
Thank you for providing the information in such detail. It was helpful to gain the perspective of somebody that has implemented these regulations in a working lab. Virtual Seminar on ( Training on Life cycle Management of Analytical Methods and Procedures - according to new FDA and USP guidelines )
Tracey Kessler ( Director of R&D) CEL-SCI Corporation
I felt the seminar was very helpful and provided good insight for DataIntegrity and what the FDA is looking for per the regulations. ( Current Regulatory Thinking on Data Integrity 2 Days Virtual Seminar )
Margaret A. Clifton ( Manager, Quality Systems) CSL Plasma
The presenters subject matter knowledge is extensive which enables information to be shared in detail. (Training Attended on Risk Based Verification and Validation Planning to Meed US FDA and ISO 13485 Requirements )
Stuart Chisholm (Sr. Principal Device Engineer) Teva Pharmaceuticals
About World Compliance Seminars (WCS)
World Compliance Seminars (WCS) is one stop solution for all your pharmaceutical, biotechnology and medical device certification program needs. The pharmaceutical and medical device training requirements are set forth by the FDA (Food and Drug Administration) and other major regulatory bodies like NIH, EMA, as well as numerous European based national regulatory bodies.
These requirements are important to the training of pharmaceutical reps who are responsible for the education, professional development, and on-the-job training. The training is broken down into different sections to cover a wide variety of topics, including pharmaceutical formulation, pharmaceutical transfer processes , GLP, GMP, Clinical Compliance, Process Validation, Global Regulatory Affairs, Document Management,GMP (Good manufacturing practice) QSR and CMC and many more.
The pharmaceutical and medical device requirements that the FDA has set forth are designed to protect the public's health and safety. Pharmaceutical reps must adhere to all of the regulations and education courses provided by the FDA in order to be considered one of the best in their field. They also must complete ongoing educational opportunities and maintenance programs in order to maintain relevance and career enhancement.