Training Overview
This live training webinar will also examine a variety of the issues surrounding raw materials to include what materials should be tested and to what extent during Phase 1, 2 and 3. It will cover testing requirements during each Phase and what may be optional until the product moves to its next Phase. It will determine what options exist -- even within a Phase 2 or Phase 3 testing framework. It will discuss compendial vs. non-compendial testing and how to respond when no method is available. The presentation will also discuss how a 90 percent vs. a 90.0 percent minimum purity analysis can delay your initiation of testing. Further, it will consider packaging and storage requirements and their impact on in-coming materials to include both raw materials and API.
The live training webinar will explore the number of lots required to be tested before reduced testing might occur and why some Companies don't accept this path. It will also review the use of individual samples vs. composite samples for testing.
The objective of this interactive webinar is to explore raw materials in a cGMP environment, their requirements and how they may affect the time line of meeting the release date of a product.
Risk management of raw materials in a GMP environment is an area that is often overlooked as a Company develops new products. Depending on the product being developed, e.g., tablets and capsules vs. biotechnology products, as few as fifteen to twenty raw materials or as many as sixty need to be sourced and accepted before the process can be moved from initiation through completion. This live presentation will extensively review this area. It will also delve into the renewed issue of microbial contamination of these raw materials and why the FDA, EMA and Health Canada have recently focused on this. It will also focus upon the revised ICH Q7 "Good Manufacturing Practice Guidance for Active Pharmaceutical Ingredients (API)" which was revised in September 2016.
Webinar Takeaway
Introduction
Definitions
Developing an Overall Strategy,
Testing as a Strategy(FDA Considerations),
(Other Considerations),
Issues Associated with Raw Materials,
Quality Control Review,
Warning Letters - Raw Materials,
Live Questions & Discussion
Learning Objectives
How to develop an overall strategy for testing raw materials in Phase 1 through Phase 3 environment.
What raw material testing is required during various Phases of clinical trials.
What your Certificate of Analysis may tell you.
How to manage non-compendial testing.
Issues with small vs. large molecules.
Types of raw materials and their concerns to the user.
Impact of raw materials receipt in the timely production of a product.
Packaging and storage requirements and their impact on in-coming materials
Review of validation criteria and recommendations for satisfying each as part of a microbiological validation.
What is the single largest used raw material in large molecule production.
Sources of analyses assistance for raw materials.
Initiation of additional testing -- when???.
Observe Warning Letters related to Raw Material issues.
Who Will Benefit
The following individuals or disciplines will benefit from attending this Webinar:
Facilities
Manufacturing
Product Development
Project Management
Quality Assurance
Quality Control
Regulatory Affairs
Regulatory Compliance
This live training webinar includes the following for each registered attendee:
A copy of the presentation slides
A certificate of participation for attendee training records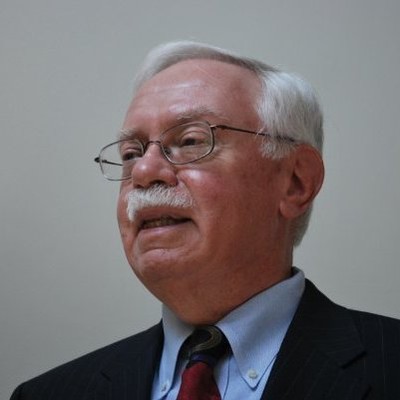 Barry A. Friedman
Ph.D. at The Ohio State University
Sarasota, Florida
Barry A. Friedman, Ph.D., is a Senior Consultant in the Biotechnology, Regulatory Compliance and Aseptic Processing arena. From 2000 to 2007, Dr. Friedman was associated with Cambrex Bio Science Baltimore, a contract manufacturer of GMP bulk biopharmaceuticals located in Baltimore, MD. In that capacity as the Director, Quality Control, he managed a multi-shift Department of thirty one individuals involved in Client management, the receipt and testing of raw materials, environmental monitoring and microbiology, analytical chemistry and QC compliance for the production of Phase 1, 2, 3 and commercial products manufactured from bacteria, yeast and mammalian cells. In this capacity Dr Friedman enjoyed many client and regulatory interactions.
Our Participants Testimonial
The presentation by Carolyn Troiana today was fantastic, both I and the QA Manager (Aaron Neighbour) loved it and had extensive conversation afterward about it. ( FDA Compliance and Mobile Applications Webinar )
Robert Friedland ( IT Manager) NUTEK BRAVO, LLC.
Thank you for providing the information in such detail. It was helpful to gain the perspective of somebody that has implemented these regulations in a working lab. Virtual Seminar on ( Training on Life cycle Management of Analytical Methods and Procedures - according to new FDA and USP guidelines )
Tracey Kessler ( Director of R&D) CEL-SCI Corporation
I felt the seminar was very helpful and provided good insight for DataIntegrity and what the FDA is looking for per the regulations. ( Current Regulatory Thinking on Data Integrity 2 Days Virtual Seminar )
Margaret A. Clifton ( Manager, Quality Systems) CSL Plasma
The presenters subject matter knowledge is extensive which enables information to be shared in detail. (Training Attended on Risk Based Verification and Validation Planning to Meed US FDA and ISO 13485 Requirements )
Stuart Chisholm (Sr. Principal Device Engineer) Teva Pharmaceuticals
About World Compliance Seminars (WCS)
World Compliance Seminars (WCS) is one stop solution for all your pharmaceutical, biotechnology and medical device certification program needs. The pharmaceutical and medical device training requirements are set forth by the FDA (Food and Drug Administration) and other major regulatory bodies like NIH, EMA, as well as numerous European based national regulatory bodies.
These requirements are important to the training of pharmaceutical reps who are responsible for the education, professional development, and on-the-job training. The training is broken down into different sections to cover a wide variety of topics, including pharmaceutical formulation, pharmaceutical transfer processes , GLP, GMP, Clinical Compliance, Process Validation, Global Regulatory Affairs, Document Management,GMP (Good manufacturing practice) QSR and CMC and many more.
The pharmaceutical and medical device requirements that the FDA has set forth are designed to protect the public's health and safety. Pharmaceutical reps must adhere to all of the regulations and education courses provided by the FDA in order to be considered one of the best in their field. They also must complete ongoing educational opportunities and maintenance programs in order to maintain relevance and career enhancement.