Webinar Includes : All the training handouts , certificate ,Q/A and 90 mins Live Webinar
Who will Benefit
Personnel in the following roles will benefit:
Information Technology Analysts
QC/QA Managers
QC/QA Analysts
Clinical Data Managers
Clinical Data Scientists
Analytical Chemists
Compliance Managers
Laboratory Managers
Automation Analysts
Manufacturing Managers
Manufacturing Supervisors
Supply Chain Specialists
Computer System Validation Specialists
GMP Training Specialists
Business Stakeholders responsible for computer system validation planning, execution, reporting, compliance, maintenance and audit
Consultants working in the life sciences industry who are involved in computer system implementation, validation and compliance
Auditors engaged in the internal inspection of labeling records and practices
Vendors providing system and software products and services to FDA-regulated industry clients
Webinar Takeaway
This webinar will cover the following key areas:
Developing a strategic approach to vendor audit
Understanding best industry audit practices to ensure FDA compliance
Identifying the key areas of vendor performance that are necessary to ensure they will meet your compliance requirements
Knowing the right questions to ask about an array of key areas that could have an impact on security and validation
Understanding how to investigate 21 CFR Part 11 (electronic records/electronic signatures) compliance
Understanding how a vendor will provide the customer service and support required to run your critical business operations
Identifying the procedural controls needed to support areas where there may be technical control gaps or weaknesses
Determining how to monitor the vendor over time, performing audits through questionnaires or on-site visits
Understanding ways to leverage your vendor's experience and expertise to assist with Installation Qualification and Operational Qualification
Understand how to assess a vendor's ability to provide custom code, testing assistance, and training to your team
Learn how to carefully document all activities related to your vendor to ensure compliance
Q&A
Background
This webinar is intended for those working in the FDA-regulated industries, including pharmaceutical, medical device, biological and tobacco. Functions that are applicable include research and development, clinical sample manufacturing, packaging, labeling and distribution, clinical testing and management, adverse events management and post-marketing surveillance.
You should attend this webinar if you are responsible for planning, executing or managing the implementation of any computer system governed by FDA regulations, or if you are developing, configuring, maintaining or supporting such a system.  
Overview
We will discuss the importance of applying industry best practices when auditing a vendor of hardware, software, or other technology, or a provider of technology services, such as system implementation, system configuration, system development, system integration or similar activity.
Computerized systems that are used in FDA-regulated environments (i.e., the system "touches" an FDA-regulated product, or a raw material or packaging component used in conjunction with the product during the manufacturing, testing or tracking processes). Such a system must be validated in accordance with FDA guidelines for computerized systems and documented accordingly.
It is important to be able to identify computer systems used when performing FDA-regulated activities. When a vendor is involved, whether in terms of provisioning hardware and/or software, implementing the system or maintaining it, this must be done in compliance with FDA requirements. A solid computer system validation strategy, along with an understanding of industry best practices, will lead your company to ensure that vendors are held accountable for delivery of systems and services that will support your efforts to validate computer systems and maintain them in a validated state.
This webinar will also provide guidance on the importance of factoring risk into all FDA-regulated activities, and will help you assess the risk of any computer products purchased from third-party vendors. You will also learn how to develop a standard audit process, using templates and checklists, to ease the burden of this activity. Documentation is critical to proving that a system does what it purports to do, and that a company has thoroughly scrutinized and effectively leveraged any third-party vendor that is involved in these efforts.
Why Should You Attend
Effective and compliant computer system development, testing and validation are critical to any pharmaceutical or FDA-regulated organization. You should attend this seminar if you are responsible for planning, executing or managing a computer system that is governed by FDA regulations. A full understanding of how to assess the vendor's practices is essential to ensuring compliance, and is a first step in the validation of a computer system regulated by FDA.
It is important to remember that in addition to validating a computer system subject to FDA compliance, the system must be maintained in a validated state throughout its lifecycle, until the system is retired or otherwise no longer used. This webinar will describe the policies, procedures, training and other underlying support elements that are needed to ensure ongoing maintenance of a system in a validated state. All of these things are necessary to ensure data integrity and data governance over the data lifecycle.
In addition, FDA has heavily focused its resources on inspection targeting Data Integrity (DI). During the past ten years, the percentage of Form 483 citations and Warning Letters with issues related to DI has increased dramatically, and continues to do so through 2019. We will provide the requirements related to DI, examples of FDA findings, and will cover the industry best practices that will help you mitigate this potential risk.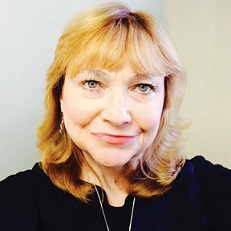 Carolyn Troiano has more than 35 years of experience in computer system validation and compliance in the pharmaceutical, medical device, tobacco and other FDA-regulated industries. She is currently an independent consultant, advising companies on computer system validation and large-scale IT system implementation projects.