RAPS - This course has been pre-approved by RAPS as eligible for up to 3 credits towards a participant's RAC recertification upon full completion.
Introduction
cGMP or current good manufacturing practices are not limited to product development and monitoring of the SOPs. Everything plays an essential role, starting from the design of the facility, the strength of the unit, and the purity of the components.
Do you have the proficiency to update cGMP to its core? You will, after attending this cGMP training! The core purpose of this seminar is to establish a robust idea of how the quality of active pharmaceutical ingredients. Get to know more about this seminar in the following sections.

Course Overview
Do you think a consumer will be able to assess the quality of the drug? This is difficult by just smelling, touching, or looking at the final product. Hence, you need thorough pharmaceutical GMP training to ensure every consumer receives high-quality drugs.
Since a basic cGMP course is not sufficient to ensure quality, the effort is to improve the overall conditions under which a pharmaceutical product is manufactured. As a result, you will see a dip in cGMP violations, and the operations will improve significantly.
As per FDA GMP inspection guidelines, here are some controls they focus on:
·      Improving management systems

·      Reliable testing of the samples, raw materials, and final products

·      Developing strict operating procedures

·      Consistent work on reducing the deviations

·      Procuring quality raw materials

·      Thorough investigations of the deviations
By adhering to this FDA GMP inspection checklist, you can avoid the most common quality failures in your manufacturing unit. The 58-page document on cGMP has excellent updates which will be discussed in this cGMP training.
Curious to know the agenda of this seminar? Here is the list for you! 
Session 1:
U.S., EU, and Japan GMPs - Status of Harmonization& Future Trends
Current status of harmonization of GMP requirements

Future Trends
Where Inconsistencies Become a Problem: WHO, ICH, Countries
Discrepancies in global expectations

Alignment issues
Key Chapter Reviews
ICH GMP organization

Category reviews
Compliance with ICH Guidelines for GMPs
Understanding and Insight into Healthcare Authority expectations

How GMP requirements/inspections can differ from a single ICH Standard

How regulators (from 3 regions) will assess/enforce compliance with Q7
Session 2:
APIs
Auditing API facilities

Typical audit agenda

ICH Area differences
Finished Products
Auditing finished product facilities

Typical audit agenda

ICH Area differences
Excipients
Sterile products
Biologics
Clinical Packaging
Session 3:
Area GMP Inspections
Differences in how GMP inspections are

conducted.

Areas of GMP inspection focus by area

Modifying your self-inspection systems to customized area

concerns.
Outsourcing Management Regional Perspective on:
Contract Manufacturing

Contract packaging.

3rd Party Contract testing
Auditing Your Facilities for Global Considerations
Importance of pre-audits to regional GMP focus.

How to focus your internal audits on a US, EU, and Japan compliance system
Who Will Benefit From The Course?
cGMP training by World Compliance Seminars is suitable for professionals from all verticals of a manufacturing unit. No matter how new you are to the industry, pharmaceutical GMP training will help you deliver the best possible work.
To further clarify the relevance of cGMP online training for professionals, here is a list of beneficiaries:
·      R&D Associates and Research Scholars: Helps you understand the basic laboratory norms and pass the FDA GMP inspection with the best ratings.
·      IT Subject Matter Experts: Makes you thorough with production facility protocols, equipment, tools, and machines. This guarantees better execution of technical knowledge by adhering to standard norms.
·      Contract Laboratories: Empowers lab technicians with the knowledge of handling and storage of raw materials, sanitation and hygiene, quality control, and structuring of the lab.
·      Regulatory affairs personnel: Gives you a standard manual to audit or investigate the laboratories and production units. Furthermore, allows you to conduct a thorough inspection at reputed laboratories.
·      Senior Management: Provides you with a handbook of FDA GMP inspection checklist to observe the operations. You can also interrupt or change an SOP to improve the quality of the final product.
People Also Ask
Q1 Does this cGMP training explain how FDA inspects a facility?
Yes. Since FDA GMP inspection checklist has a standard protocol, your faculty will discuss it thoroughly. In addition, this cGMP training will also guide you to produce failure reports strategically in your favor and get approval from inspectors. Most senior professionals who attended this cGMP course have managed to receive a green signal in the FDA GMP inspection.
Q2 Does this seminar help professionals from new companies learn about cGMPs?
Yes. This cGMP online training includes a detailed discussion of recent guidelines and regulation documents released by the FDA. You will also get to know what FDA currently expects from the companies and why. Additionally, your faculty will share multiple resources that will help you build a company that complies with cGMP regulations to the edge.  
Q3 What if the company is found to be non-compliant with cGMP guidelines? Can senior managers and project associates get help from this seminar?
Yes. Your faculty will thoroughly discuss cGMP violations and their nature to make you understand why your company was non-compliant. The violations could be due to labeling failures or inefficiency in the manufacturing process. This seminar will give you a broader perspective to tackle this situation and improve the overall operation.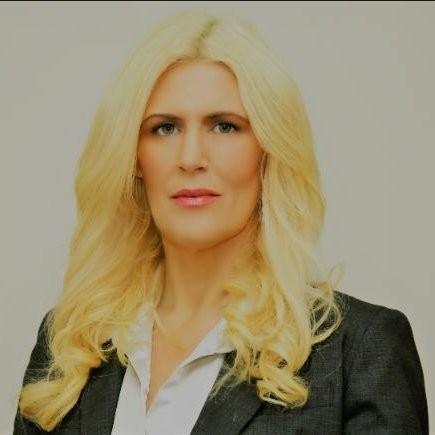 Know Your Faculty    

Kelly Thomas, Vice President at America's Quality Operations, has 20 years of hands-on experience in the industry. She has worked with reputed facilities like FDA, EMEA, IMB, JP, and Health Canada. Her core expertise includes computer system validation, equipment process validation, and facilities validation. In addition, she will guide you on implementing a robust quality system, evaluating the KPIs of the facility, and executing high-quality management. 

3.0 RAC CREDITS

RAPS - This course has been pre-approved by RAPS as eligible for up to 3 credits towards a participant's RAC recertification upon full completion.

World Compliance Seminars (WCS) is a Regulatory Affairs Professional Society (RAPS) RA Professional Development Portal provider. World Compliance Seminars is committed to enhancing the ongoing professional development of regulatory affairs professionals and other stakeholders through appropriate regulatory affairs learning activities and programs. World Compliance Seminars has agreed to follow RAPS-established operational and educational criteria