Training Overview
Webinar Includes : All the training handouts , certificate ,Q/A and 60 mins Live Webinar
Join us for a webinar on March 24 for a discussion of the webinar.
CAPA ( Correcive and Preventive Actions) for FDA regulated arena such as Medical Device, Food and Pharmaceutical industries is getting a lot of attention today by FDA and ISO auditors. CAPA requirements have been tightened for ISO 13485: 2016 requirements.CAPA has been heaviliy scrutinized by FDA for 21 CFR 210/211 and 820 to deal with non conformances in quality systems. Several FDA findings have been cited for inadequacy in quality management systems as FDA 483s and Warning letters. This is because it has been found to be very challenging to understand and fulfil the FDA CAPA needs for medical devices and drug manufacturers and by the suppliers to these industries.
In the current environment of global standardization of quality and regulatory needs, learning to understand and interpret the risk based FDA's CAPA regulatory requirements for medical device and drug companies and fulfilling them is extremely important. Strong CAPA documentation will lay the foundation to bullet proof FDA audits of your quality systems. This webinar will provide a step by step approach and valuable tips for understanding the CAPA requirements from a regulatory point of view and setting up your CAPA system and CAPA records for your Medical Device, Food and Pharmaceutical world. CAPA is a key area that has several prescriptive documentation requirements for its various phases. This will be discussed step by step and simplified during this webinar.
Why Should You Attend
To understand and fulfill the ever growing, complex CAPA requirements for the FDA regulated Medical Device, Food and Pharmaceutical industries when non conformance happens in the quality systems at any point during product manufacturing and shipment.
Learn how to interpret FDA and ISO 13485:2016 CAPA requirements for your product to fulfill global pharma and medical device requirements and specifically in the FDA quality and regulatory arena where the different CAPA phases from CAPA problem statement writing in Phase I to completion of Verification of the effectiveness of the correction in Phase IV and their documentation is the key for your FDA and ISO quality system audits.
How focusing on getting the right CAPA foundation for your commercial manufacturing and ongoing product verification will provide confidence to the quality auditors.
Paying attention to various steps in the CAPA world is a key step for making your quality system FDA audit ready at early stages to well after commercialization of your product.
This presentation will provide a step by step approach to setting the timeline and a process approach for your CAPA procedure and fulfilment of it in the FDA regulated world.
This presentation will be useful to you if you are a virtual manufacturer and if you are manufacturing your product on site as the CAPA requirements for all products will be evaluated with a risk based approach.
Strategically prioritizing each step of your CAPA process, fulfilling them in a timely manner and seamlessly adding VOE to cGMP manufacturing will be clearly outlined in this webinar presented by someone who has experience in setting up CAPA systems and resonding to FDA 483 for CAPA inadequacies for pharma and medical devices.
What seems like a procedural CAPA maze will begin to make sense to your CAPA team after attending this valuable presentation.
Who will Benefit
Quality engineers and inspection engineers
Manufacturing and raw material receiving and product shipping personnel in FDA regulated Food, Medical Device and Pharma Companies
Quality auditors and testing personnel
Quality Managers and audit facilitators
Quality Directors and VPs in FDA regulated and ISO certified companies
Webinar Takeaway
Will review FDA CAPA definitions and expectations based on her personal experience in closing several CAPAs in FDA regulated industries 
Will incorporate several examples based on the FDA CAPA Requirements so you can integrate them into your product risk management for commercialization
Will discuss pathways for successfully interpreting regulatory expectations for CAPA procedure, and incorporating Problem statement, RCA, Investigation and VOE documentation under the quality management systems
Will educate you on practically fulfilling all CAPA Phases and documenting them along with examples through a risk based approach.
Share FDA expectations for CAPA based on 1st hand experience in several FDA regulated companies
You will learn the step by step approach for setting up and maintaining your CAPA system to prevent mistakes and avoid FDA 483s during audits.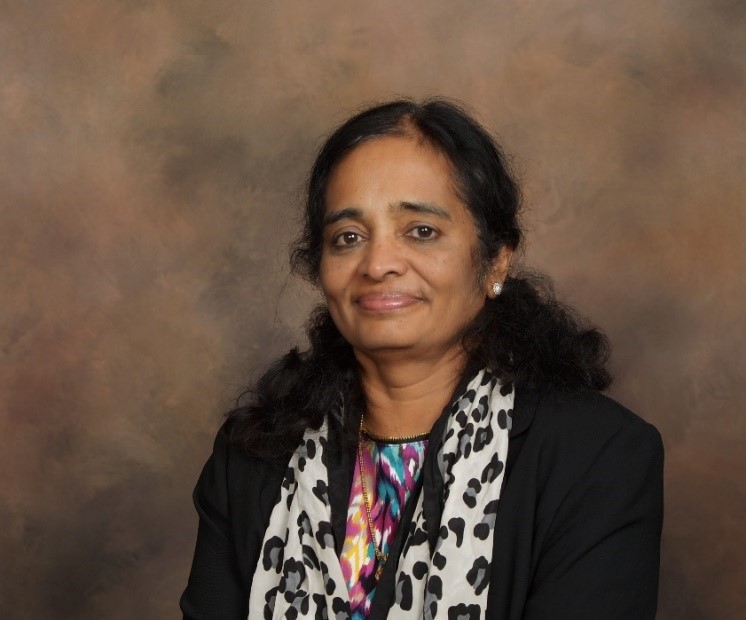 Meena Chettiar(25 years of experience)
Director, Quality and Regulatory Affairs at Welly Health PBC
Greater Minneapolis-St. Paul Area
Meena Chettiar, has worked as a Scientist for Health Canada and as a Quality Management Professional in food, pharmaceutical and medical device industries for over 25 Years in Canada and the United States. During this time Meena has had the opportunity to be audited by the US FDA several times answering questions on Quality Systems requirements. Meena has also performed several ISO audits in the United States and overseas. She is therefore, very proficient in FDA design control expectations in the FDA regulated industry. Meena holds several certifications in Quality from the American Society for Quality(ASQ). Meena currently works as the Quality and Regulatory Director at Welly Health, a medical device and pharmaceutical manufacturer in Minneapolis. 
Our Participants Testimonial
The presentation by Carolyn Troiana today was fantastic, both I and the QA Manager (Aaron Neighbour) loved it and had extensive conversation afterward about it. ( FDA Compliance and Mobile Applications Webinar )
Robert Friedland ( IT Manager) NUTEK BRAVO, LLC.
Thank you for providing the information in such detail. It was helpful to gain the perspective of somebody that has implemented these regulations in a working lab. Virtual Seminar on ( Training on Life cycle Management of Analytical Methods and Procedures - according to new FDA and USP guidelines )
Tracey Kessler ( Director of R&D) CEL-SCI Corporation
I felt the seminar was very helpful and provided good insight for DataIntegrity and what the FDA is looking for per the regulations. ( Current Regulatory Thinking on Data Integrity 2 Days Virtual Seminar )
Margaret A. Clifton ( Manager, Quality Systems) CSL Plasma
The presenters subject matter knowledge is extensive which enables information to be shared in detail. (Training Attended on Risk Based Verification and Validation Planning to Meed US FDA and ISO 13485 Requirements )
Stuart Chisholm (Sr. Principal Device Engineer) Teva Pharmaceuticals
About World Compliance Seminars (WCS)
World Compliance Seminars (WCS) is one stop solution for all your pharmaceutical, biotechnology and medical device certification program needs. The pharmaceutical and medical device training requirements are set forth by the FDA (Food and Drug Administration) and other major regulatory bodies like NIH, EMA, as well as numerous European based national regulatory bodies.
These requirements are important to the training of pharmaceutical reps who are responsible for the education, professional development, and on-the-job training. The training is broken down into different sections to cover a wide variety of topics, including pharmaceutical formulation, pharmaceutical transfer processes , GLP, GMP, Clinical Compliance, Process Validation, Global Regulatory Affairs, Document Management,GMP (Good manufacturing practice) QSR and CMC and many more.
The pharmaceutical and medical device requirements that the FDA has set forth are designed to protect the public's health and safety. Pharmaceutical reps must adhere to all of the regulations and education courses provided by the FDA in order to be considered one of the best in their field. They also must complete ongoing educational opportunities and maintenance programs in order to maintain relevance and career enhancement.