Webinar Includes : All the training handouts , certificate ,Q/A and 60 mins Live Webinar
Overview
These module will provide insight into what the FDA is looking for during an audit and provide participants with tools and case studies for each of the topics.
Why Should You Attend
The FDA is a regulatory body that can shut down a manufacturing facility then the company loses time and money due to the closure. For this webinar series, we are providing the most common observations given by the FDA and provide ways to prevent these most common observations.
Industries who can attend
This 60-minute online course is intended for professionals in the Pharmaceutical, Clinical Data Management SaaS companies, and medical device companies . Although not presently stated in the draft , the same guide could be used by FDA Regulated Industries personnel.
Who will Benefit
Manufacturing Personnel (Associates and Supervisors) and Managers.
Quality Control Personnel (Associates and Supervisors)
Quality Assurance Personnel (Associates and Supervisors)
New Graduates just entering into the Pharmaceutical Manufacturing Industry
Webinar Takeaway
Who should be conducting an investigation?
When is an investigation necessary?
What constitutes an investigation?
What is a root cause?
What tools can be used to determine the root cause?
What if a root cause could not be determined?
Corrective Actions/Preventative Actions
Case Studies of Investigations and Actions
Case Study 1
Case Study 2
Case Study 3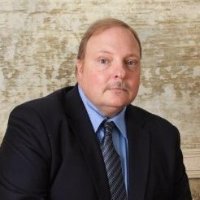 Faculty Carl Patterson

Carl Patterson is a seasoned Pharmaceutical Manufacturing, Aseptic Processing, and Quality Assurance Professional who is based in San Diego, California. As soon as he discovered the importance of biotechnology in the area, he was inspired to enter the pharmaceutical manufacturing industry. However, his avid interest in all things biology, microbiology, and biochemistry officially began when he served in the U.S. Army as a Preventative Medicine Specialist and a Licensed Vocational Nurse. Furthermore, Carl holds various degrees and certifications, including an M.S. in Biomedical Quality Systems from San Diego State University, a B.S. in Microbiology from the University of Texas, and Specialized Certificates in QA/QC & Biotechnology from UCSD.